Why would you want the best headphones for cycling? Well, name one thing better than cruising on your bicycle; the breeze whooshing past your helmet and your favorite music playing in your ears. Bet you can't!
Many cyclists claim that listening to music while cycling not only provides entertainment and spices up the ride, but it can also motivate you to push harder.
The only issue when it comes to choosing the best headphones for cycling, is that with all the options out there, it can get difficult and downright confusing to choose the right pair suited to your needs. That's why we've compiled a list of the best headphones for cycling. Before we dive into it, remember to always be aware of your surroundings and use headphones safely when cycling.
Here Are Our 8 Best Headphones For Cycling:
Aftershokz Titanium Wireless Headphones
These headphones are at the top of the list for a reason. They feature wireless Bluetooth connection compatible with any device, as well as bone conduction technology for optimizing situational awareness at all times.
The Titanium headbands are sleek and flexible, allowing for maximum comfort and extended wearability. But don't be fooled- these headphones are not flimsy- they are IP55 certified to keep dust, moisture and sweat out, making them ideal for cycling.
Finally, considering that this product makes use of Premium Pitch technology to provide the ultimate sound quality experience, you'd think this level of performance would be short lived, right?
Think again! These headphones last up to 6 hours. Coming in with all these features they are a steal, it's no wonder these are our top pick.
Bose SoundSport Free, True Wireless Earbuds
Next up is a product from the tried and true brand Bose, known for their exceptional quality. These completely wireless headphones facilitate true freedom of movement and you won't ever have to worry about the woes of wires getting tangled in helmets again!
On Sale
Using Bluetooth, these headphones have a microphone too so as to allow you to make calls on the go. They take 2 hours to charge, and play music for up to 5 hours, however this can be extended by a further 10 hours with the nifty on-the-go charging cases! Now you have no excuse not to complete the Tour de France. They come standard with all the bells and whistles, including updated firmware, varying sized tips for a snug fit (S, M, L) and even a tracking feature called, "Find My Buds" through the Bose Connect app.
The buds are IPX4 rated sweat and weather resistant, meaning they'll see you through many a cycle. All these features do however come at a price, however it is well worth it in terms of value for money.
Apple AirPods Pro
If you haven't heard of the Apple AirPods, I'd recommend you whip out your Walkman and crawl back under your rock. All jokes aside, they are arguably the most popular wireless headphones to date. these being the upgraded pro version from the initially released AirPods.
These are the upgraded pro version from the initially released AirPods. What this means, is that they come equipped with immersive noise cancellation, 3 sizes for a snug fit and adaptive EQ.
Good news for cyclists, these pods feature a transparency mode, for hearing and connecting with the outside world, (i.e. cars) as well as being water and sweat resistant. The battery life is 4.5 hours, slightly less than competing models, however this is compensated for with the charging case that will extend their life to a whopping 24 hours.
They are rather high end in terms of outlay, but despite the jokes and memes surrounding this product, they are undeniably of excellent quality and well worth the investment.
Jabra Elite 75t Earbuds
These wireless earbuds boast an unparalleled calling experience thanks to 4 microphone technology- which filters out wind and background noise. They are compact and sleek looking with 3 included ear gels for the best fit, but are also durable and water/sweat resistant.
On Sale
Jabra's 4th gen true wireless technology via Bluetooth means no audio dropouts and a consistent sound quality throughout. These earphones come with an app too, which has features like a bass boost, active noise cancellation, an equalizer and most importantly a very useful slider allowing you to adjust how much or little of the outside world you want to hear, perfect for cycling. These little buds pack a punch too- boasting an impressive 7.5 hours of play (via a standard 2.5-hour charge or a fast charge) and this is ramped up to an astonishing 28 hours when factoring in the charging case too. These buds are definitely a solid option to consider for cycling.
Powerbeats3 Wireless Earphones
Another renowned brand coming in hot for the No.5 spot, these earphones pack a serious punch. Featuring Class 1 Bluetooth as well as the Apple W1 chip, they can connect to just about anything, and will provide audio playback for an absolutely mind blowing 12 hours!
What's even more impressive is that a quick 5-minute blast in the charger will provide another hour of playtime when the battery is low, for that last-minute charge before going out cycling. The comfortable ergonomic design with ear hooks as well as 4 tip sizes ensures they are comfortable and secure, while still being sweat and moisture resistant. They have many features including taking calls, music controls and noise cancellation. These are a real contender for one of the best pairs of headphones for cycling. 
Anker Soundcore Spirit X Sports Earphones
If you're on a budget and the previous options are a little out of your range, look no further! These wireless earphones feature advanced sweat guard technology, as well as being ergonomic and secure thanks to adjustable sized tips and ear hooks.
The end result is a comfortable, snug and fitted pair of headphones perfect for any head profile.
These powerful buds will last over 12 hours on a single charge, and deliver premium sound through a concoction of 10mm drivers, bass technology ensuring the sound is deep and balanced by clear treble. They come with lots of little goodies including a travel case, clips, cables and an 18-month warranty. In our opinion these are the best value for money on this list, and are a great option to enjoy your music while cycling.
Anker Soundcore Spirit Dot 2 True Wireless Earbuds
Sleek, stylish and discreet. These headphones are built to deliver crisp sound quality while still being rigid enough to withstand the abuse associated with exercise.
The Spirit Dot 2's boasts unmatchable bass output due to it's elastic material surrounding the driver and BassUp technology, claiming up to an astonishing 100% increase.
Furthermore, making use of MCSync True-Wireless Connection Technology, latency is reduced by 30% and good connection is promised throughout usage.
Anker also boast that the comfort of the Spirit Dot 2's is unmatched, due to their compact size as well as their Airwings technology (soft silicone build that conforms to your ear by partially deflating, giving the perfect custom fit for any ear shape.) Finally, they are IPX7 rated waterproof and sweatproof, incorporating SweatGuard technology (a sealing process and coating that stops liquids and sweat vapor from breaching the casing.) They are a solid pair of earphones for cycling.
IYY Bone Conduction Headphones
Open-Ear Headsets for Running Driving Cycling Meeting (Green) Last but most certainly not least on this list, are the IYY wireless headphones.
As is mentioned in the title, these headphones feature the imperative bone conduction technology, essential to cyclists to maintain full situational awareness for safety at all times.
No products found.
These buds are made to last, designed with comfort and ergonomics in mind, as well as being built from top quality ABS and titanium alloy, yet still weighing a mere 33g.
They are also IP55 certified to withstand moisture and sweat. Featuring the new 5.0 Bluetooth chip, the connection is universal, quick and reliable, retaining quality within a 33ft proximity. Finally, they feature a multifunction button for all music and call functions, and will support up to 6 hours of play time on a single 2-hour charge.
These headphones were not only designed with the cyclist/athletes' comfort and safety in mind, but are also of exceptional quality and built to last, making this another top pick for the best headphones for cycling ever.
Things To Consider When Choosing Earphones
Sound:
It should go without saying, but the most important aspect of earphones is most definitely sound quality. This incorporates many factors like crispness, bass, treble, etc. Some pairs like the Bose, Jabra's, Soundcore's and Anker's to name a few utilize technology that optimize these outputs, and some even come with adjustable settings.
It can get super technical when reading the specifications of headphones, and perhaps you feel like it's like reading Chinese when weighing up products Hz, dB, Driver size, sensitivity, bass output etc. It would be beneficial to watch a short video explaining these concepts if you wish to get the best sound quality and output to suit your needs.
Ambient Sound:
Whether you're a road cyclist or a mountain biker, it is absolutely imperative that you maintain full situational awareness at all times. This is where bone conduction technology becomes so important. As opposed to traditional speaker headphones that play sound directly through a speaker to your ear canal (which essentially makes you oblivious to any outside noise), bone conduction technology; as utilized in products like the IYY's and Aftershokz, utilize your cheekbones to deliver sound, which serves the dual purpose of wind noise cancellation as well as the best possible situational awareness while cycling possible. With this technology available, I would say it is the best option for cycling headphones.
Battery Life:
Of course, the limiting factor of all wireless headphones is that they are battery powered instead of a wired conductor. While the minimum play time on this list is 4.5 hours, some options like the Soundcore's and Powerbeats will provide up to a massive 12 hours of play time, and some earphones come with charging cases. Whatever the case, this is an important factor to consider, especially since cycles can be long, and often times we all forget to charge our devices.
Comfort:
This is a big factor to consider, especially since when you're on a bike the last thing you want to be doing is stopping and fiddling with or readjusting your headphones, or let alone them falling out. Thus, it is important to weigh up what the product is made of, whether the sizing is adjustable, and how they secure to your ears (hooks, moldable, crevices etc).
Water Resistance:
The last important factor which often goes unchecked, is the fact that because these earphones will be used for cycling- possibly in the rain, mud, condensation as well as getting your sweat on them, they need to be able to withstand the elements.
To measure to what degree your headphones are protected, the Ingress Protection scale, as shown below, is used (you can read more about it here):
In Conclusion:
We hope you have found this article informative and have enough info to weigh up the pro's and con's of each to find the best headphones for cycling, along with the other factors to take into consideration, before making a decision on which type of headphones, or earbuds, to suit your cycling needs.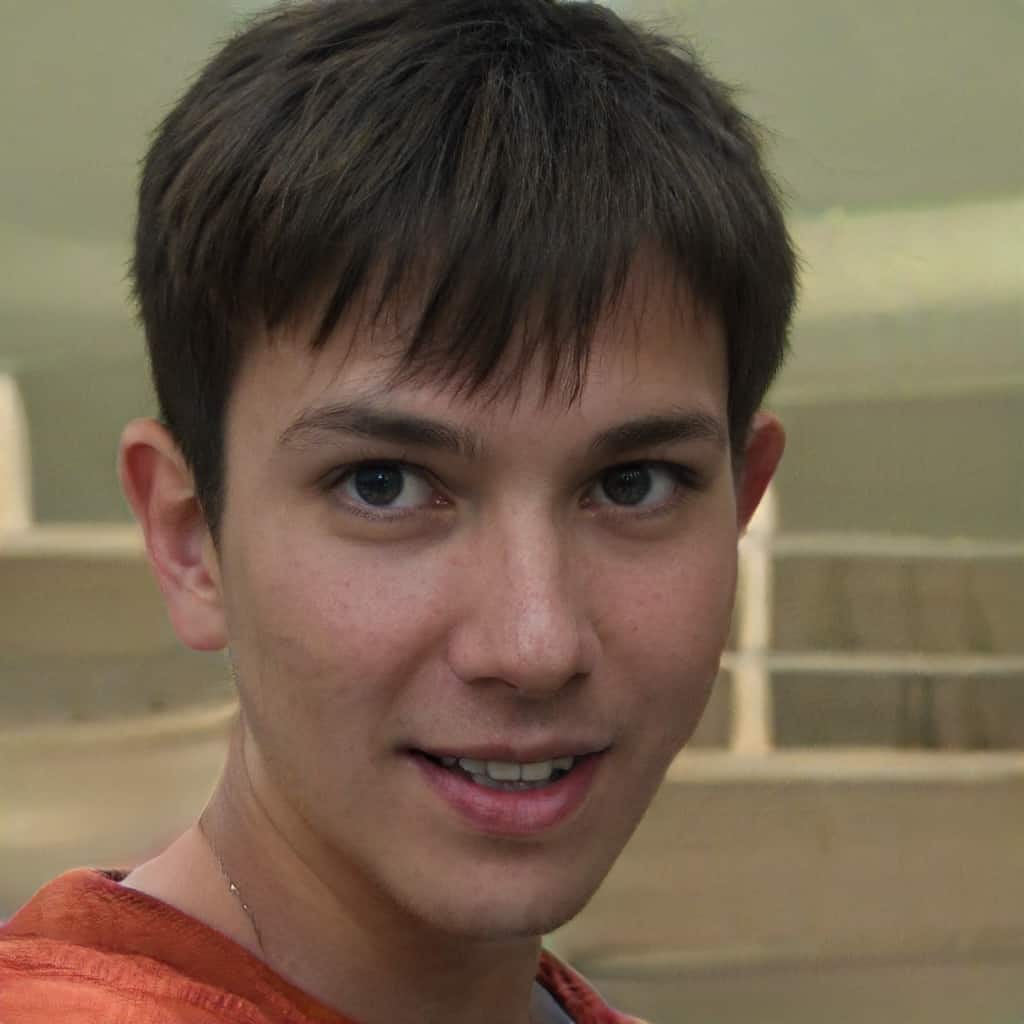 I'm James Duff, a 29-year-old from Orange, California, fueled by a lifelong passion for bikes. From childhood pedaling to exploring BMX tricks and tackling mountain trails, biking has been my constant. Now, I'm translating that love into words on this blog. Join me in discovering the thrilling world of biking, as I share insights, gear essentials, and personal adventures. Let's journey together through the exhilarating realm of cycling.