Why Wear MTB Goggles?
Lots of people wear MTB goggles for lots of different reasons. Mtb goggles can be worn for style, protection, enhanced vision, speed and also be worn to keep mud, rain, wind and dust out of your eyes.
There are lots of pros (and a few cons) for wearing MTB goggles. There are also lots of accessories that come with specific goggles.
For example, using a tear off lens if you don't want your goggle lens getting dirty or scratched up by a small branch. Or having gritty mud flicking up, then replacing a tear off is much cheaper than replacing the goggle lens.Another accessory to MTB goggles is the lens itself, you can replace or swap out lenses with ease.
Well, if it is a hot sunny day, and you're riding your mountain bike and the sun is shining in your MTB goggles, it can disturb your vision and may even cause an injury in your eyes and can also cause you to crash and injure your body, in this scenario you can swap your lens out for a tinted lens or a darker type of lens that will deflect the sunlight just like sunglasses.
For some brands of MTB goggles, there are plenty of lenses to choose from including hi-vis lenses that can enhance your vision when riding
There are many different styles of goggles from many different MTB companies with lots of pros and cons and in this article, we are going to cover our best picks. Let's dig in…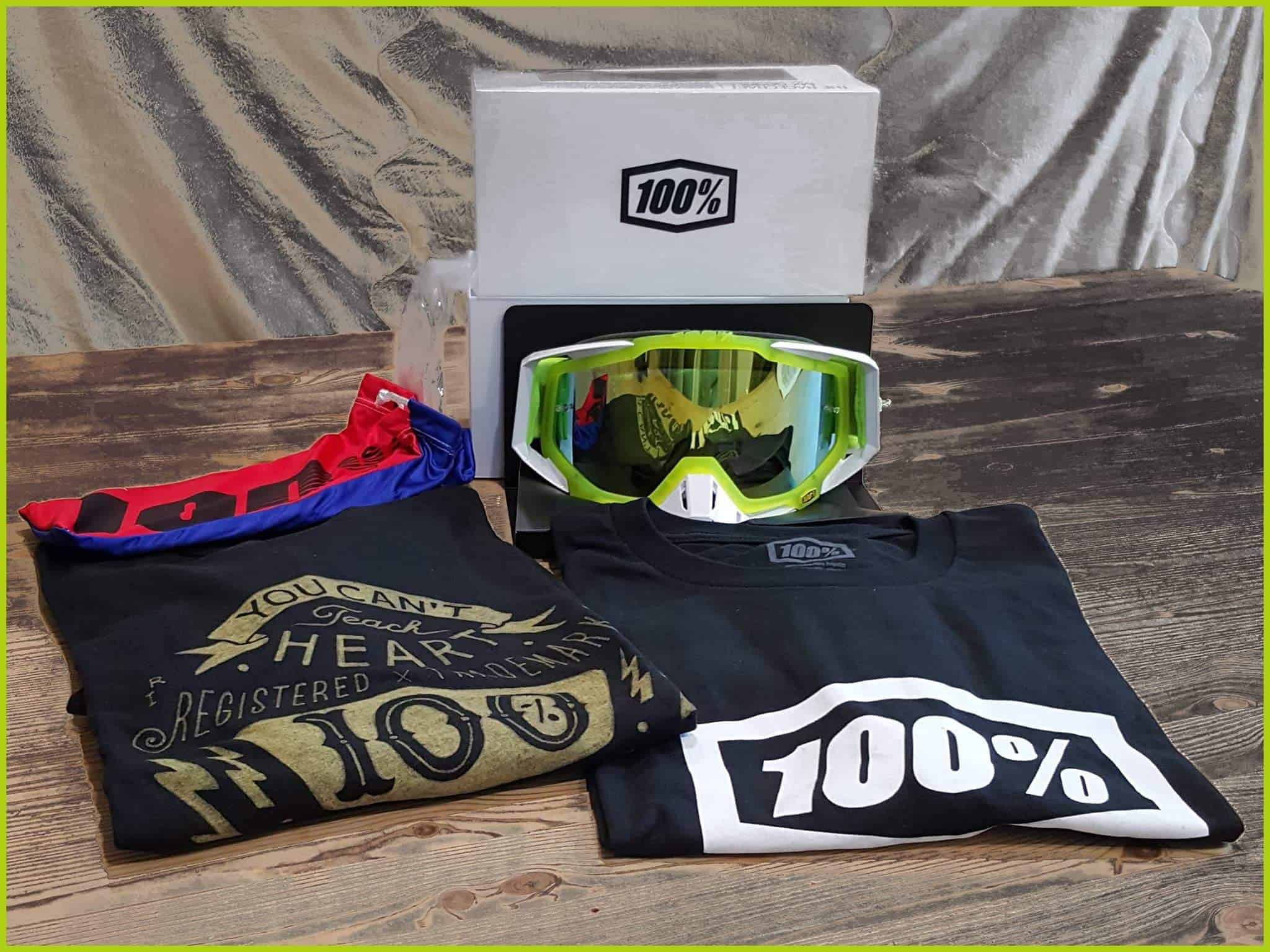 Our 10 Best MTB Goggles
Oakley Airbrake Men's MTB Off-Road Cycling Goggles
These MTB Goggles are a very professional and sturdy pair of goggles. They offer many features to enhance and improve your riding and safety.
They are very different to other goggles as they are extremely smiler to motocross goggles and have many of the same features that motocross goggles have.
The Oakley Airbrake MTB Goggles have a Factory Lite Vent Mesh, this mesh provides maximum air flow and ventilation for high energy exertion rates similar to Motocross, but at slower speeds where extra air ventilation might be required to prevent fogging and compromised visibility.
This pair of goggles have a very wide FOV lens, this is good, because it allows the rider to be able to see a lot more through the lens giving them a vision advantage.
These MTB Goggles feature Prizm lenses technology, this will enhance contrast in common Mountain bike terrain and conditions.
The lenses and build of these particular goggles maintain protection from any small rocks, dust or twigs and also protection from bigger objects like larger rocks, branches or mud flicking up into your eyes.
Pros:
Great ventilation
Prizm lenses technology
Anti-fog
Great protection
Cons:
Pricey overall
Replacement lenses are pricey
Smith Optics Squad MTB Adult Off-Road Goggles
The Smith Optics Squad MTB Goggles are a very popular type of goggles.
These goggles offer a lot of advantages that other goggles don't have. For example, these goggles have an ultra-wide silicone back strap meaning the FOV (field of view) of these goggles is extremely wide.
This can be incredibly helpful when riding because it allows the rider to see a lot more through the lens giving them a vision advantage.
The ventilation system on these MTB Goggles is like no other, the open ventilation paths are there to make sure you get the maximum airflow during your ride.
This same ventilation system also aids the anti-fog of the goggles.
Pros:
Ultra wide vision
Anti-fog
Ventilation system
Includes bonus clear tint anti-fog treated lens
Cons:
Pricey
Open lattice at the bottom of the goggles may allow small bits of dust and mud to get inside and disrupt your vision whilst riding.
Giro Tempo MTB Unisex Dirt Mountain Bike Goggles
Giro MTB goggles are perfect for any type of rider in any type of weather. These MTB goggles are an extremely comfortable and simple pair of MTB goggles. They are also highly recommended for a beginner MTB rider.
This is because they are affordable and do not contain excess mesh or external items to the goggles themselves. This makes them quick and effortless to put on and ride with, and also very easy to maintain after a ride.
The Giro MTB goggles are different to other MTB goggles as this specific pair comes with 4 different colors/styles to choose from before purchasing.
This pair of MTB goggles also include a lifetime warranty included meaning if you break them you will be able to either get them fixed or replaced.These MTB goggles are competitive compared to other brands and are very good quality for their price.
Pros:
Cheap Price
Sturdy
Lifetime Warranty
Simple Aesthetic
Anti-fog
Cons:
100% Armega Motocross & Mountain Biking Goggles
The 100% Armega Motocross & Mountain Biking Goggles are perfect goggles for going fast.
These goggles are perfect for racing and fast MTB riding. Although they can be worn in any type of riding.
When buying these 100% MTB goggles you can choose from lots of different styles and colors and can also select any type of lens for your goggles too. Keep in mind this does affect the price of the goggles.
These goggles have lots of advantages for riding and has a feature that can protect your face and eyes if you were to fall off and crash. This being the removable nose piece. This nose piece can save you from a serious injury.Despite the colors and looks to these goggles they are very practical. It has triple layer foam, Ultra HD lens and a good ventilation system.
Pros:
Ultra HD Lens
Anti-fog
Damage resistant
Triple layer foam
Removable nose piece
Affordable Replacement Lenses
Cons:
Narrow Field of View (FOV)
Oakley O Frame 2.0 PRO Men's Off-Road BMX Cycling Goggles
The Oakley O Frame 2.0 are a very different type of goggles. With these BMX style goggles it makes MTB very different. This pair of goggles is the upgraded version of the previous O frame goggles.
The fit on these goggles is very good as the Oakley O frame is extremely adjustable.
These goggles have lots of impressive features to it but the main thing everyone notices is the large lens that fits perfecting in with streamlined frame that Oakley offer.
Oakley is known for their clear and crisp vision lenses and these goggles from Oakley offer high-definition optics this eliminates distortion to give you clearer, sharper, and more accurate vision.
Pros:
Fit
High-Definition Lens
Wide Field of View (FOV)
Light Weight
Cons:
Expensive for what you get
Leatt 4.5 Velocity Goggles
The Leatt 4.5 Velocity Goggles are bulletproof! Not sure if being bulletproof is relevant unless you are riding through a war zone, but definitely a unique feature.
If you want long lasting MTB goggles these are the ones for you. The Leatt 4.5 Velocity Goggles are very sturdy and sustainable. They also offer 8 different styles and colors to choose from.
These goggles are extremely safe and offer lots of protection. The lenses on these goggles are very clear and have an anti-fog system. Leatt say that wearing these goggles makes riders go 3% faster than normal.
Pros:
Bulletproof
Cheap price
Anti-fog
Fits over glasses
Wide FOV
Customizable (Different Styles and colors to choose from)
On Sale
POC Ora, Mountain Biking Goggles
The POC MTB goggles are very unique as these MTB goggles have completely different features to other brands.
One of the features that these POC goggles offer is that the goggles are designed to interface with their helmets with no gaps or any pinching around the edge of the goggles. This means that the MTB goggles are designed to fit perfectly with its helmets.
The seamless fit it offers with the helmets works well with its amazing ventilation foam. These MTB goggles have anti fog in its lenses with the help from the ventilation foam that it has.
The POC MTB goggles have an extremely wide FOV. Not only does this improve the rides visibility when riding but it protects the riders face and eyes during a ride. The wide lens and foam on these goggles make sure that no rain, dust or mud gets into your face or eyes.
Pros:
Microfibre three-layer foam
Wide FOV
Anti-fog
Seamless fit
Cheap price
HD lens
Good protection
Cons:
Not many tinted lenses available
Scott Prospect WFS MTB Goggles
Considering your outlay, the Scott Prospect goggles are excellent value for money.
These goggles are a life saver when you are riding in wet/muddy or dry/dusty conditions.
The Scott Prospects are great goggles because they have a roll off system. This means that when riding if any mud, dust, dirt or rain goes onto the goggles lenses there is pull cord that you pull and the disposable roll off lenses will roll off your lens making it clear and easy to see through again.
Not only do these goggles have a roll off system but these goggles are said to have a huge viewing area and a very wide FOV.
These goggles are 100% uv protected and has factory installed hole shot tear-off pins meaning the quality is great.
Pros:
Huge FOV
Anti-fog
Roll off system
Includes 2 roll WORKS film
Silicone grip strap
Good protection
Cons:
Changing lenses is difficult
O'Neal Unisex-Adult Blur Goggle
These MTB goggles are the most affordable. O'Neals Blur goggles are extremely light weight. This makes them perfect for all types of riding. From dh to enduro riding these goggles will do the job.
These goggles have a very wide FOV on the lens making it easy to see where you are riding. The lenses are UV and are anti fog so they can be used for riding long distances and enduro rides without steaming up.
The O'Neal Blur Goggles provides lots of protection to your face when riding as it has a great fit to all types of helmets.
These goggles have perimeter ventilation. This makes it so you don't get sweaty and hot inside your helmet on longer rides and will help the lenses not fog up.
Pros:
Most affordable goggles
Easy lens swap
Anti-fog
Huge FOV
Very lightweight
Perimeter ventilation
Cons:
No tear pins
Difficult to change lenses
2020 Fox Racing Main II S Goggle
Fox are known for their amazing MTB products and these MTB goggles will not disappoint.
These goggles are extremely popular for many reasons. These goggles have got triple layer foam this will provide maximum air flow and ventilation when riding having this will not leave any marks from the foam and will minimize sweat.
These goggles have a Lexan lens. This lens will shield you from any impacts and also offers enhanced UV protection therefore it will make your ride much safer and prevent any injuries to your face or eyes if you were to crash.
The Fox Racing Main II has a very wide FOV. This makes the goggles good because it will allow the rider to be able to see a lot more through the lens and enhance their riding skills as they have a wider vision of their surroundings.
For these goggles Fox has included a variable lens system. This means it allows the rider to transfer between the stranded and injection molded lenses into the same frame quick and easily.
Pros:
Lexan lens
Anti-fog
Triple layer foam
Wide FOV
Quick and easy lens swap
Clear lens vision
Great protection
In Conclusion…
When To Wear MTB Goggles?
Wearing MTB goggles is an entirely personal preference and there are many reasons to wear them while riding. Here are a few:
Racing
Competitive riding
Fast downhill to prevent eyes from streaming
Eye protection from bugs, dirt and debris
Eye and face protection when crashing
Adverse weather conditions (rain, mud, dust, snow, sleet)
UV Protection
Looks cool and stylish
Which Are Better MTB Goggles Or Glasses
There is no better option. Weather you choose to wear MTB goggles or Glasses is a completely personal choice.
MTB goggles can be better in situations like more extreme downhill and fast mountain riding whereas glasses can be better on longer enduro rides or small fun bike park days as they are lighter and more maneuverable.
What Color Lens Is Best for MTB Goggles
Different lenses are good for different occasions. For example, if it is a hot sunny day and you know you are riding in an open track with not much shade it would be best to use a tinted lens of your choice.
This will have the same effect as sunglasses and block the sun and UV light from disturbing and hurting your eyes when riding.
If it is a cloudier day and the track is slightly muddy it is a better idea to wear a clear lens or a yellow highlight lens that makes it easy to see the track and your surroundings.
How To Clean Your MTB Goggles?
Cleaning your MTB goggles is easy. There are lots of sprays and cleaning tools to clean your lens and the frame of your goggles.
Depending on how dirty your goggles are to clean them you will need a lens cleaning spray of your choice, a cloth and hot water.
If your lenses are slightly dirty or smudged some spray and a cloth can fix it.
If your lenses are very muddy, have lots of dirt on them and the frame is dirty too, you will need hot water to soak the mud off the frame then you will need to wipe it clean and dry with a cloth then once its dry apply spray and clean the lenses with a separate cloth.
If the lenses are so muddy to the point there are scratch marks you may need to look at purchasing a new lens for your MTB goggles.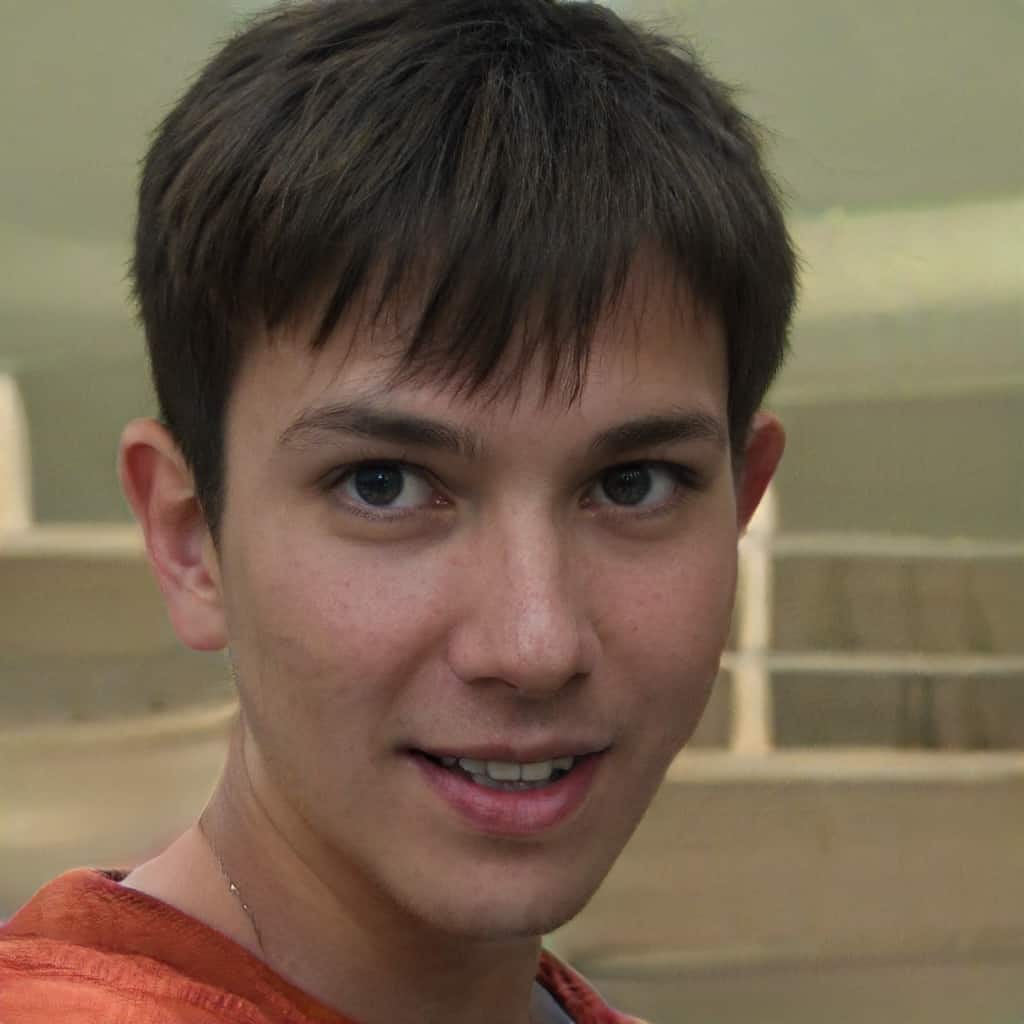 I'm James Duff, a 29-year-old from Orange, California, fueled by a lifelong passion for bikes. From childhood pedaling to exploring BMX tricks and tackling mountain trails, biking has been my constant. Now, I'm translating that love into words on this blog. Join me in discovering the thrilling world of biking, as I share insights, gear essentials, and personal adventures. Let's journey together through the exhilarating realm of cycling.