Why wear a cycling face mask in winter you ask? In an age and time where wearing masks is the new normal, many of us are left wanting to rip it off of our faces, grab our bikes and plunge into the fresh air on a backwoods trail somewhere. However, in winter, cycling face masks are very important.
If you live in some places like Whistler in Canada, the UK and Europe, step outside and watch the icicles form on your nose. So, while cycling is always an awesome excursion and can curb the boredom and 'winter blues' the cold can pose a serious issue.
Fun relevant fact: the balaclava comes from the Battle of Balaclava during the Crimean War of 1854, a town where British troops there wore knitted headgear to keep warm. Similar, modern such pieces of head gear can be used to this day to keep your face and head toasty while riding in winter!
3 Reasons To Wear A Bike Face Mask
What is a Cycling Face Mask?
Where a cycling mask could differ from other masks, is the fact that most of the masks on this list are more Balaclava-styled, as this design covers the whole head and face, leaving room for the eyes. This will trap heat much better than the half mask.
Why Wear A Bike Balaclava?
For the other reason besides the obvious of it being courteous and COVID-19-friendly to wear a mask when on busy cycling trails, the balaclavas can keep your face and head warm during cold rides, as well as prevent some dust and debris from hitting your face while riding.
Why You Should Keep Your Head Warm in Cold Conditions?
Your head is one of the most important parts of your body to keep warm when riding in cold conditions. This is because if your head is uncovered, you'll lose lots of body heat, potentially up to 50% of it depending how cold it is, and this can increase when cold air and wind whizzing past your face and head is considered.
What's more, a cold head can trigger blood vessel constriction in the other parts of the body, so it can make your hands and feet feel cold even if you are wearing riding gloves and warm socks and shoes. So, cover up that pretty mug and keep warm to keep you going throughout your ride!
8 Best Cycling Face Masks
Battery Balaclava Face Ski Mask
Coming in first, is a pretty cool piece of wearable technology in the form of a mask. Internally, it is made of grain velvet which is soft on the skin, sweat absorbent and cool.
Externally it is made of breathable, lightweight Polyester Elastane, which is also durable and comfortable. Now, while this is already a high quality, well built piece of headgear, what would it be without two adjacent heating elements located near the ear regions to keep you nice and toasty?!
They are powered by rechargeable Li-ion batteries, and will last 6-8 hours per charge, more than long enough for a cold winter ride. The infrared heating elements promote blood circulation, and there are 3 different heat intensity levels.
The balaclava comes with a year warranty should there be any concerns with the battery etc. This piece of gear protects the head, face, nose and neck from the cold and dust and is a great option for a cold weather mask.
THINDUST Winter Balaclava
Next up, this mask is pure quality, constructed of high-density polyester using their signature "4 needles 6 lines" sewing technology.
This not only ensures that the masks stitching is bulletproof and durable, but also that there is maximum heat retention inside the mask while you are riding.
While the fit of the balaclava is pretty much universally suited to any head size, what's really cool about this one is that it is completely modular and can be worn in 6 different ways.
From a mask, to a balaclava, to a head wrap or scarf, this little product can do it all! It is also cleverly designed with a mesh net that is breathable and prevents the dreaded fogging of glasses when riding. An innovative product that'll keep you warm!
GORE WEAR Unisex Windproof Balaclava
From the same company that brought us suits that make you not feel the snow, comes the Gore Wear Balaclava.
This is an imported mask and is made of the finest quality materials, incorporating the famous Gore Windstopper technology that is renowned by many extreme athletes, survivalists and experts as the most weather resistant clothing material out there (windproof, extremely breathable and water repellent.)
It is breathable and flexible, using stretch inserts and flat-lock seams for optimal freedom of movement which is very necessary for situational awareness, especially when riding in unfavorable conditions.
Finally, the balaclava is etched with reflective designs, which is another hugely important factor for safety when riding in cold conditions where visibility is often bad.
Sireck

Cold Weather Balaclava Ski Mask
Coming in next, is another reliable brand that has been in the game for a long time.
The Sireck Ski Mask/Balaclava is constructed of water resistant and windproof fleece thermal fabric, and although it isn't fully waterproof in torrential rain, it certainly keeps water out in light, cold and drizzly conditions that one would be riding in.
This balaclava is also cleverly integrated with a breathable mesh grille over the mouth and nasal regions to allow for breathability and prevent fogging when riding, while still retaining heat.
The balaclava is one-size-fits-all, and made so that the fabric is stretchable and comfortable. It's also modular and can be configured and worn in many ways such as a face mask, neck scarf, bandana and winter cap to protect against the cold, rain, wind or snow in a variety of ways.
Balaclava Fleece Hood – Windproof Face Ski Mask
For a balaclava with a different take to accommodate protection, style, functionality and everything in between, look no further.
This balaclava is designed to be an extension in the form of a hoodie with a built-in mask to whatever you are wearing.
It is made out of premium hi-tech soft fleece which isn't waterproof, but what it lacks thereof is made up by the fact that this material is breathable, absorbent with great wicking, and is also durable and abrasion resistant.
The resulting product is most probably one of the most comfortable, sweat retardant masks you could wear. It absorbs sweat, while keeping the heat in so you are dry and warm the whole ride.
It is designed with two 'hoodie-like' drawstrings, a longer neck section and an improved sewing angle for maximum comfort, quality, fitment and cold protection.
Finally, this product can be wind and cold protectant in a host of ways, such as a full-face mask or hat, open balaclava, neck gaiter or neck warmer & ninja hoodie.
Balaclava Ski Mask – Cold Weather Full Face Mask with Breathable Air Vents
If you'd like a mask that makes people think you ditched your scuba gear, wetsuit and oxygen tank and hopped on a bicycle, this one is for you.
All jokes aside, this futuristic/diving hood looking design is extremely functional and of exceptionally high quality.
Made of the premium materials polar fleece, spandex and polyester, this mask is designed to be comfortable, stretch and usable for anyone in the most extreme, harsh conditions you could possibly ride in.
The company claim the mask is 'everything-proof' and will fend off all the harsh elements from wind and sleet to UV rays, so you can be comfortable and protected, even in bone-chilling weather.
In terms of the functionality I alluded to, it is designed to be tucked into your shirt, yet remain fog free, thanks to that huge mesh panel and rubber panel on the front; allowing sweat and breath to escape before it can fog up your glasses of feel moist inside the mask.
It is designed with moisture wicking and breathable thermal fleece, which locks in the warmth but prevents moisture from accumulating. This mask is perfect for harsh conditions, and can be worn snuggly under a helmet.
Self Pro Winter Balaclava Ski Mask for Cold Weather
Coming in with a more budget-friendly option, is the Self Pro 100% polyester riding balaclava.
Made in the USA, this product is a great beginner option for a riding mask, as it is quality, machine washable and well-priced. It features an elasticized enclosure to ensure a snug fit, and maximum heat retention, as well as an elongated neck to allow the rider to tuck it away under their shirt.
It is designed to provide the ultimate protection from cold, dust, aerosols and the sun's UV rays. Self Pro use their patented CoolMax technology to provide a mask that is breathable, absorbent with great wicking, and is also durable and abrasion resistant.
It is deceptively lightweight and soft, yet doesn't crease or crinkle in the wash and retains the perfect fit time and time again. The new design allows it to be worn in a variety of ways, and it is an awesome, affordable option to keep you warm, dry and comfortable while you ride.
Ergodyne N-Ferno 6823 Balaclava Ski Mask
Coming in next, is the Ergodyne N-Ferno balaclava. It is constructed of 100% polyester; this mask is hand washable and it is ensured to be clean and hygienic.
The mask is fully windproof, protecting against buffeting and wind chill which can plummet body temperature. They included a cleverly designed alignment of mesh panels down the front in order to allow for maximum airflow and eliminate sweatiness, comfortability and fog.
The thermal fleece material allows for optimal protection in mild to extreme conditions, meaning you can be kept warm in a blizzard (even though we'd never recommend riding in one).
The mask can be worn in 3 different configurations, namely open face balaclava, neck gaiter or full ski mask, and provides full head & neck coverage that easily tucks into jackets.
Finally, the balaclava has reflective accents for safety when riding in poor visibility conditions (which we also never recommend).
Things to Consider When Buying A Cycling Face Mask Winter:
Level of Warmth
As you saw in the reviews, there were many factors which affected each balaclavas ability to either create or retain warmth.
From battery powered heating elements to polar fleece and insulation stitching technologies, each company uses different methods to attain different levels of warmth.
How much you need depends on your situation, obviously you don't want to be slow cooking your brain if there's a light breeze, but you'll need the extra warmth for cold conditions.
Adjustability
You'll notice with many of these balaclavas, that while they are modular and can be twisted and turned to be wearable in any fashion you like, they have a finite and '1 size fit all' design, usually with an elasticized band or tucked in neck.
While some are available in different sizes, always check measurements and compare them to your noggin before purchasing.
Moisture Wicking
This is an important factor. While its all fine and well that these balaclavas are keeping you toasty, the inevitable result of that is that you'll soon become sweaty, as one does when cycling.
To mitigate this, some companies use materials that can effectively absorb and evaporate sweat off. This is ideal, because you really don't want to be overheating any more than you want to be cold.
If the product includes good wicking, it means you'll not only be warm, but dry too.
Fit
As I already mentioned, many of the balaclavas come in one size, so if you go for one of these make sure it has the elasticized band that'll ensure a snug fit, because an ill-fitting one won't encapsulate and retain the heat properly, and it'll escape leaving you cold.
Length
Many of the masks and balaclavas on the list feature cleverly elongated necks and portions that can be tucked into a jacket or shirt while you ride, ensuring a proper seal and that none of the heat escapes, and you stay insulated. This longer length also caters for the masks that can be turned into scarves, drapes etc.
Ability to Breathe
As I mentioned with regards to the wicking and coolness, the material should be able to keep heat in, and let foggy warm air out.
If a balaclava isn't breathable, it'll obviously result in a sweaty, uncomfortable and hot mess under the mask, Long-term riding and wear of an unbreathable material balaclava can result in pimply breakouts and uncomfortable, irritated skin.
We often forget how corrosive salty sweat is, and it's no different if it's trapped against your skin for hours.
Vision and Eye Exposure
This is a real no-brainer, but any riding mask should have full, unhindered visibility.
Whether this is a slit in the mask or an eye-hole in the balaclava, even more so than usual you need full range of vision and awareness when riding in the cold.
Along similar lines, the flexibility and range of motion should be considered; you don't want a hard, stiff material that doesn't allow your head and neck full range of motion.
Wearing Goggles or Glasses
Since you should and probably will be wearing glasses in the cold conditions (the cold air often makes my eyes dry and makes me tear up going at my speed, that is) so it would definitely be a valid consideration when choosing a mask.
If the balaclava you choose doesn't have adequate ventilation and breathing ports, there's a good chance your mtb goggles or glasses will fog up and become a huge hindrance if not danger to you while you're riding.
Mouth and Nose Coverage
The nose and lips often can get cold and chapped in harsh conditions, thus it's always a good idea to cover them up adequately.
However, in relation to the point above, surely this would be a cause of concern for fogging up your goggles or glasses? Well, yes of course it is, but luckily on many of the masks they have incorporated the clever mesh/rubber/vented ports and ventilation pockets.
This ensures that all the nasty warm air can be expelled directly out, and not circulate back in.
Tips for Biking in Cold Weather:
Protecting Your Eyes and Nose
For the most part, this article has covered how to protect your face from the cold when out riding. However, the one thing a cycling face mask winter style balaclava fails to protect is your eyes and possibly nose.
As far as the eyes go, we would recommend investing in some closed riding goggles or at the very least glasses, because while you may not be getting blasted by the suns' rays, the rain, sleet, snow or icy winds can be enough to blind you while riding which can cause an accident, or irritate and dry out the eyes.
As far as your nose goes, if it starts to run within the balaclava this can be incredibly frustrating and gross. You also don't want it poking out or your breath and nose will be very cold, dropping your core temperature.
To avoid these issues, you could get a flapped/modular balaclava to wipe your nose and keep it warm.
Protecting Your Hands
For those of you that haven't ridden in bitterly cold conditions, let me tell you that riding without gloves is painful and treacherous.
Your hands play a crucial role in riding when you think about it; from gripping and turning the handlebars to switching gears. However, when it's bitterly cold out, your hands freeze, cramp up, get sore and can even go completely numb if it's cold enough.
This can be disastrous if you can't control the bike properly, so to avoid the issue you could invest in some riding gloves, or even just wear some woolen gloves.
Layering Your Clothes
Similar to the concept of how sleeping with a blanket-traps more heat and warm air to your body, it is pretty self-explanatory that wearing more clothes will result in more heat and insulation.
While it's easy to overdo it and you may want to rip clothes off, a good rule of thumb when out riding in the cold is that you can always take clothes off, but you can't put more on.
So, dress warmly, layer your clothes and take them off if needed.
Staying Safe
Riding in cold weather is no different to any other time in terms of the recommended safety precautions and essentials you should carry. Although the difference is that things can go wrong much quicker, especially when considering factors like it possible being wet on the tracks etc; thus, you need to be extra cautious and have your head screwed on straight, not just nice and warm. Having adequate hydration and nutrition like water/electrolyte drink, as well as little snack bars or trail mix is always a good idea, especially since you'll be burning more calories and sweating under all the layers of clothes etc. Next, if you can we'd always recommend riding with a buddy, but if all your riding pals are taking advantage of the sedentary winter lifestyle, you should at least inform people of where you'll be riding and for how long, as well as keep a charged cell phone with you at all times. Optionally, bring some first aid equipment, including a warm-pack, or a flask of warm tea or coffee in case you get hypothermia symptoms.
Listen to Your Body
This one is pretty self-explanatory, but if you start feeling overly cold or fatigued, you should immediately stop, turn around or ask for help.
Don't let your ego get you a case of hypothermia. This also leads to the next point, that you should just listen to your instincts and common sense.
If it's wet or snowy outside it can be extremely dangerous to ride; you could slip out or hit partially hidden debris. Thus, just go with your gut feeling, and ride only when it's safe to do so.
Conclusion:
Now that you know the 9 best cycling face masks for winter and cold conditions, as well as are well informed on some tips and precautions on riding in adverse conditions, you're ready to get yours and start riding!
Remember to keep in mind what balaclava size and warmth level you require, as well as factors like whether you'll be wearing glasses or not etc.
Also- remember not to be a tough person, and always trust your gut and skill level, never try anything heroic in bad weather conditions and always come adequately dressed and prepared for the occasion. Accidents can happen in a heartbeat in bad weather, so stay warm, be careful and ride on!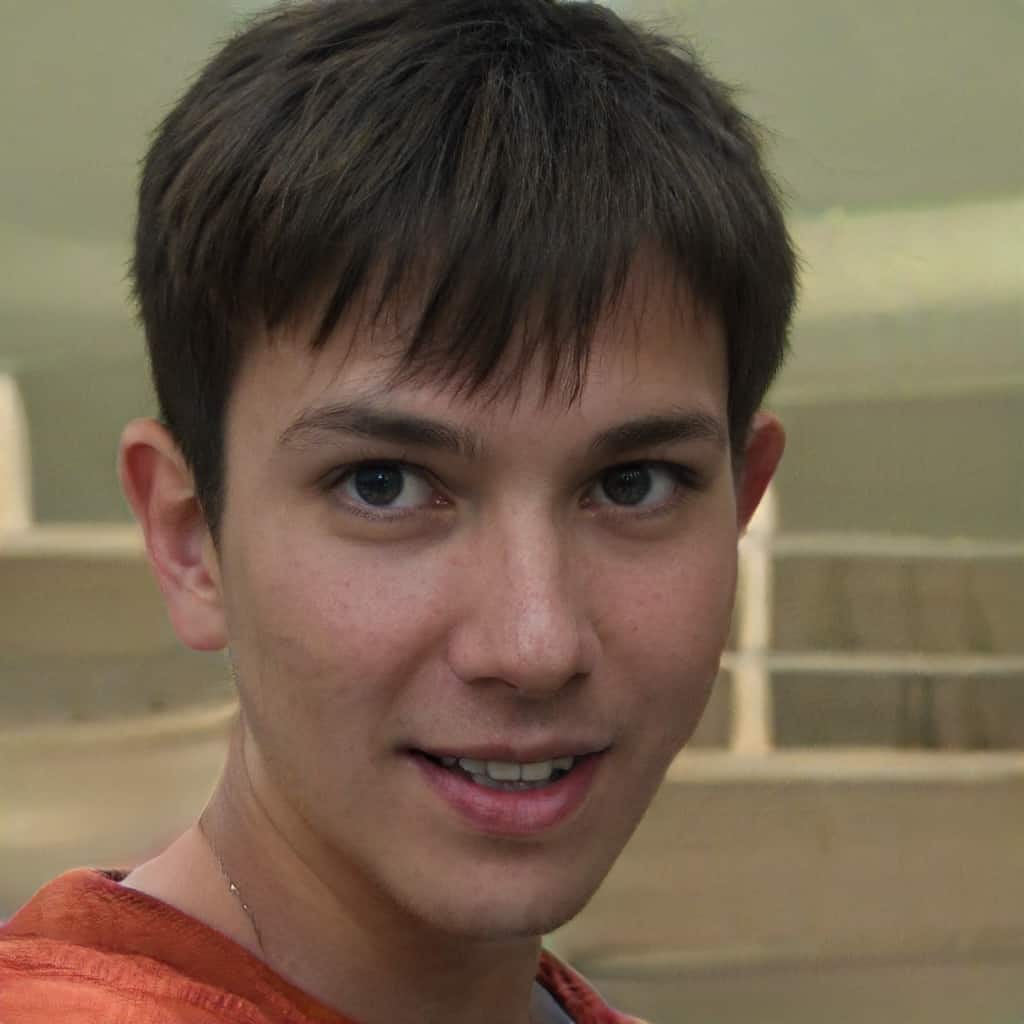 I'm James Duff, a 29-year-old from Orange, California, fueled by a lifelong passion for bikes. From childhood pedaling to exploring BMX tricks and tackling mountain trails, biking has been my constant. Now, I'm translating that love into words on this blog. Join me in discovering the thrilling world of biking, as I share insights, gear essentials, and personal adventures. Let's journey together through the exhilarating realm of cycling.