Don't worry if you dozed off throughout high school physics, here is a crash course. Torque is defined as a measure of force that can cause an object to rotate about an axis.
Putting two and two together, a torque wrench is used to apply a specific torque- or turning force- to a bolt, nut etc.
Why is this important for your bike and its longevity and safety? Well, seeing as torque wrenches tell you exactly how much resistance your nuts and bolts give to being turned.
Using one is basically your only option in terms of ensuring you haven't overtightened or under tightened a bolt, because who wants the bolts that hold your bike together snapping or jiggling loose?
To help you choose the right one, we have compiled a list of the 15 best bike torque wrenches on the market right now:
PRO BIKE TOOL 1/4 Inch Drive Click Torque Wrench Set
This wrench is all about precision and peace of mind when using it on your prized bike. Measuring from 2 to 20 Newton meters, (unit of measurement for torque) with adjustment increments of as little as 0.1Nm- talk about precision!
As I mentioned over or under tightening bolts isn't a good idea and one little bolt could mean a costly failure on your investment, but fear not, this wrench is easy to use, precisely pre-calibrated for accuracy and is ideal for use and damage prevention on any high-performance components including stems, seat clamps, lever clamps, chain sets, rotors and headsets.
In terms of user friendliness, this wrench is not only easy to operate and read, but also safe. It uses a 1/4-inch drive dual-direction torque wrench driver, quick release button, 72-tooth ratchet head which coupled with the spring-loaded adjustment collar allows for smooth, precise usage.
The collar can be set to a value ensuring it locks into place at the desired Nm value, preventing human error almost entirely. The wrench has a satisfyingly analogue feel despite this precision, with an audible "click" when turning.
It comes with a wide variety of hex fittings, sockets, Allen key set and even a 100mm extension bar for those pesky hard to reach bolts. Finally, included is a molded protective carrier case with a nifty bolt storage area, a calibration and quality certificate, and a refund/replacement should you have any dissatisfaction with the product.
Pros:
Dual direction ratchet head and adjustable torque
Quality and calibration certified
Included fittings
Cons:
Too big to take on a ride
BULLTOOLS 1/4-inch Drive Click Torque Wrench Set
If someone asked you if there was a high-risk factor with buying a product and they told you it was a mere 3%, you'd feel safe right?
Well, I would, and so do the buyers of the Bulltools wrench. Featuring industrial grade 2.26-22.6Nm calibration, as I said with less than 3% error. It features a single rotation 90-tooth ratchet head and a solid build make this wrench highly precise.
The wrench itself is constructed of hardened chromium-molybdenum alloy, one of the hardiest materials on the market, even more so than some steels.
The ratchet teeth are sturdy ensuring no annoying slipping or mistakes when tightening. The handle is constructed of aluminum-titanium alloy, which is sturdy, slip-free and resistant to corrosion, and damage.
All in all, with these alloys, you will get a very good lifespan if not a lifetime usage out of this wrench.
As a safety measure, the wrench makes a clicking noise when you need to stop turning, and the wrench has a quick release button.
Using a clever button lock system and laser technology, not only is it easier than ever to get the correct torque value, but it also easy to set and read thanks to the durable etched dual range scale. The wrench is dual direction and can turn clockwise and counter-clockwise for convenience, and comes with a host of fittings including hex, Allen key, sockets and an extension bar. A good cost-effective option for a wrench.
Pros:
Many fittings included
Competitively priced
Cons:
Thorough knowledge of torque wrench settings is needed
Park Tool ATD-1.2 Adjustable Torque Driver – 4-6Nm
This pocket-sized utility tool packs a punch! Firstly, it must be mentioned that this product's compact size comes with both it's befits and limitations.
It is constructed out of high-quality steel and carbon fiber, which means of course that the product is not only extremely sturdy and durable, but is also compact and lightweight enough to be thrown into a saddlebag or stowed somewhere out of mind with ease.
The molded grip is ergonomic, comfortable and makes for easy use. The design is effective, and has added convenience via the fact that all the extra fittings that are the most common for bikes are stored right inside the tool.
The only limitation to this tool as I mentioned, is the fact that compared to industrial torque wrenches that can apply 20Nm of torque, this one ranges from 4, 4.5, 5, 5.5, or 6 Nm.
Now, while these are the most common value for bicycles, there is a chance it may not be ideal for your bike in some rare instances, and is just something to be considered, along with the fact that it only goes up in increments of 0.5Nm.
This is not as precise as some wrenches on this list. However, for its size, sturdiness, ease of use and convenience are unmatched. All their products are calibrated and tested fresh out of the factory in Minnesota.
Pros:
Compact and lightweight
Simple to use
Cons:
Limited amount of torque settings
BIKEHAND Bicycle Bike 1/4 Inch Driver – Torque Wrench
Pieced together with top notch materials, this wrench means business and almost looks like some sort of James Bond weapon when concealed in its carry case.
All jokes aside, this wrench features a gauge, making it perfect for high-performance and brittle bike parts, especially parts made of carbon fibre etc. It features a wide and industrial standard range of torque values, ranging from 2-24Nm, with an error/tolerance of just 4% which is highly impressive for a wrench with that big of a range. Finally, it comes with the 6 most common and useful Allen key sized bits, an extender for tight crevices or concealed bolts as well as a solid carry case that will keep your wrench and the bits snuggly and securely stored. A very good option for the price point.
Pros:
Lots of fittings included
Simple to use
Cons:
Large kit not suitable for taking on a ride
TEKTON 1/4 Inch Drive Click Torque Wrench
Another seriously hefty looking piece of machinery, the Tekton ¼-inch standard size torque wrench packs a punch! It comes standard with a striking red carry case, user manual, and a super handy torque conversion chart, to suit whatever units your bike comes in whether that be inch pounds (in.-lb) or Newton meters (Nm).
Along with this chart for added ease-of usability, is the high-contrast dual range scale. This scale is boldly imprinted onto the wrench which makes it very easy to read and interpret even in poor lighting. It has a safety 'click' when the desired set Nm value is reached.
The wrench itself is a through-and-through steel construction, with both the head and handle being a one-piece design for added structural rigidity, and means no grubby worn down or broken plastic or rubber handle parts. The reversible ratchet head adds to the usability and turns clockwise and anticlockwise by means of a handy little switch. To put the cherry on top, it has torque output ranges from 2.26-22.6Nm, with an error tolerance of just 4%, which is impressive for a wrench with this output.
Unfortunately, this product does not come with any attachments or fittings, so if that is something you do not have, they will need to be purchased separately.
Pros:
Extensive fittings included
Easy to use
Cons:
Too big to take on a ride
Effetto Mariposa Giustaforza 2-16 Deluxe Torque Wrench (Black)
Would you consider yourself the bespoke bike rider? If that is so, I would say that this product is more appropriate for you than any other on this list. It is considered 'high end' and there are good reasons for this classification. The company describe the product as, "A home-mechanic's dream tool." Jumping into the features, it has a small head for operating and wrenching in tight spots or hard to reach bolts on your bike. This being the deluxe version, it comes complete with all the bells and whistles specified for cycling usage, so it has all most of the common and popular hex fittings and heads as well as an extension for bicycles all wrapped up in a fancy red leather pouch.
Made entirely from S2 special steel and no plastic parts, it is durable and hardy as well as low profile and sleek looking. To use it is a simple and efficient process, using the torque scale, select the desired value from 2-16Nm (adjusted in 0.5Nm increments), insert the appropriate bit and wrench away! The head is fixed and ultra-small to reach hard to access bolts like the seat post bolts parallel to the seat post shaft for example. Always remember to set the wrench to the lowest setting after use to ensure no unnecessary strain and longevity. Now, as good and slick as this wrench sounds, it does come at a rather steep price, which is a factor to be considered.
Pros:
Kit is small and portable
Handmade and bespoke, as well as functional
Cons:
TZTOOL Torque wrench set 10-80 ft.lb/Nm
A solid contender coming in hot from Taiwan, the TZTool is comprised solely of extremely strong, hard wearing and tough chrome-vanadium.
This wrench has been further heat treated in order to provide one of the sturdiest wrenches on the market. As testament to this, the company boasts that this wrench can apply a torque to a bolt ranging from 10-80 ft.lb/Nm, at an error rate calibrated to a mere 4%.
The torque levels can be pre-set and are easier than ever to red off, standing out nice and boldly on the black handle.
The wrench will make the standard clicking noise when the desired torque output level has been reached. The product comes with a carrier case, a 3-inch extension bar and a few adapters.
It must be noted that the specific attachments needed for your bike will need to be purchased separately, however this shouldn't be an issue as the wrench is fairly economical and on the lower end of the price spectrum. A good, reliable and sturdy wrench in any case.
Pros:
Extremely durable, long lasting investment
Handmade and bespoke, as well as functional
Cons:
Kit is too big to take on a cycle
Bike Torque Wrench, 1/4 Inch Drive Torque Wrench Set
You'll have to look at this one twice, at first glance it tends to look like a fire hydrant! This big red wrench is all its dressed up to be though, fear not. The red aluminum handle is of high quality and pattern etched for grip and comfort.
The head consists of a 72-tooth ratchet and is chrome plated as well as polished for durability, corrosion protection and general longevity. There is a spring-loaded adjustment at the bottom in order to set the desired torque setting.
As you should be aware of by now, it will click as a safety and preventative measure to avoid overtightening and damage to your bolts and components.
By popular demand, this version of the wrench has a new and improved torque output range of 2-24Nm, using the highest degree of precision and an accuracy tolerance of an impressive 3%, according to all the stringent quality and calibration tests.
The lower this number, the higher the chance it will effectively help you prolong and conserve the life of your performance components.
The wrenches Newton markings are clear, striking and easy to read and use. Finally, in the package you get a ton of attachments including Phillips bits, hex bits and Torx fittings, including a 100mm extender bar for those hard-to-reach nooks.
All of this can be placed in the included carry case, with special molds for every individual piece. A very good option for a dependable, do-it-all bike torque wrench!
Pros:
Easy to use and adjustable direction and torque output
Many fittings and attachments
Cons:
Reported slight wobbling of the head on the handle
LEXIVON Inch Pound Torque Wrench 1/4-Inch Drive
This product gives all the bespoke, high-end characteristics that a wrench can have, but comes at an unbeatable price point! The construction is bulletproof, consisting of a reinforced ratchet gear head, made from hardened, heat treated Chrome Vanadium alloy steel. As I discussed with a few other products, this is stronger than steel, and will likely give you the best lifespan out of any material. If this wasn't enough, they also have applied a market-leading "Electro-Black" finishing treatment to the wrench, which besides making it look uber attractive in the hand, also protects against rust, corrosion, scuffing etc, and keeps the dual range, vibrant yellow scale visible and easy to read at all times, including low lighting.
The wrench comes standard with a reversible ratchet head that can be switched at the flip of a button for added convenience.
The wrench can also be preset via an adjustable collar to any to any torque value between 2.26-22.6Nm, with an accuracy tolerance of 4%.
It ships pre-calibrated to this accuracy ready to use, and includes a calibration certificate along with a traceable serial number, for the ultimate peace of mind.
It comes in a solid molded carry case, and is a solid option for a wrench in terms of price, functionality and looks. The only thing is that it doesn't include any bike fittings.
Pros:
Certified & trackable quality and accuracy
Very durable and scuff/rust/corrosion proof
Cons:
IceToolz Ocarina Torque Wrench Tool
This tool has a bespoke aesthetic like no other, looking as if it comes out of a Harry Potter movie!
With portability, compactness and ergonomics at the heart of this design, the Ocarina is the perfect tool to toss into a saddlebag, vest pocket etc to have a reliable, accurate tool on you at all times.
The handle is comfortably designed to fit snuggly in the palm, it is not only lightweight but constructed of high-quality materials and the correct specifications tailored to cyclists!
It covers most of the popular torque settings, ranging from 3-10Nm. It comes with some hex fittings and a T25 fitting, which are all conveniently stored right inside the tool for whenever you need them and so you never lose them again.
Finally, there is a unique scale that looks akin to something people use to weigh themselves, which makes it easier than ever to read off torque values and never over or under tighten a bolt again. An exceptionally well- priced little tool for all it's features, convenience and practicality.
Pros:
Relatively inexpensive
Ultra-portable and compact
Cons:
While the quality is high, it isn't metal and more prone to breaking in the case of it falling etc.
Ritchey Torque Key
If your bolts happen to need 5Nm of torque (which is relatively common), and you are all about minimalism, look no further than the Ritchey torque key. Why this is the perfect tool for you?
Well, why fiddle with cumbersome, big and complicated wrenches if it's not necessary? Throw this little tool in your pants pocket if needs be, and you'll forget it's even there. All that's included is a 3mm, 4mm, 5mm hex keys, T20 and T25 Torx keys, and a Phillips #1 bit, and that's all you need.
The tool keeps all the bits securely stored in the 'revolver' like orientation, and the tool will ensure the safety of all your bolts and high-performance components. Again, for a low maintenance, low priced tool that do the job; nothing more and nothing less, look no further!
Pros:
The most portable tool on this list
Hassle free, nothing to be done
Cons:
Fixed torque output, may not be appropriate or accurate to some parts
On Sale
Venzo 1/4 Inch Driver Beam Torque Wrench Set
Another super unique looking product, the Venzo wrench promises to deliver dependability time and time again. It is simple to operate and read, and fine- tuned specifically to be a good bike torque wrench in terms of safety, performance and torque output.
The wrench ships pre-calibrated for the greatest possible accuracy, so your mind can be put to rest that all your components are in good hands. It is nice and compact for transport, yet still has a torque output level ranging from 2-10Nm. It is a 1/4" torque fix set and covers most bike parts tightening including handle bars stems, seat post and brake brackets etc.
The wrench is simple to use, and comes with a variety of bits and attachments suitable for bicycles. So, if you cherish your expensive carbon parts, bolts etc then have a look at this product, it is very competitively priced and won't break the bank, or your parts.
It is backed up by a 2-year warranty because the producers are so confident in its ability, so there is no need to ever feel worried about adjusting your components ever again!
Pros:
Very well priced
Portable and small
Easy to operate
Cons:
No quality or calibration certification, reports of failed mechanisms and overtightened bolts.
SILCA T-Ratchet + Ti-Torque Kit
Another high-end product, or pouch of products should I say, if you have the money to spend you cannot go wrong with this kit.
As you unwrap the red waxed canvas pouch, you will quite literally feel like the special customer Silca wants you to feel like when using their bespoke products.
The pouch is small enough to fit a pocket or saddlebag, and comes with absolutely everything you'll need tailored to a cyclist on the go.
The tool itself consists of a precise, convertible ratchet and T-bar, which can be fitted with any of the included bits (over 10 hex fittings, Torx fittings, Phillips heads etc) and the extension bar; all constructed of the highest quality alloy and stainless steel.
The torque beam has 3 separate scales for measuring the torque level, which can be adjusted from 2-8Nm, perfect for performance parts.
There is not too much more to write about this dependable, precise little tool besides that it is manufactured in Taiwan and calibrated and inspected in Indianapolis. If you can budget for it, it comes highly recommended!
Pros:
High quality bespoke product
Small, portable and easy to use
Cons:
Topeak TT2571 Nano Torq Box Kit
Last but not least on our list, is the Nano Torq Box kit by Topeak. The great thing about this little kit from a convenience perspective, is that all the bits are preset, and there is no need to do any adjusting or fiddling, which if you don't know what you are doing can be costly.
The kit itself consists of a rugged plastic carry case, and inside you'll find the following: handy 4Nm, 5Nm and 6Nm torque bits, which realistically are the most common and necessary values you'll ever need to use on performance parts. (Which begs the question, why would you buy a wrench capable of 20+Nm if you'll never need it?)
Along with this are a few other popular attachments including 3 hex attachments and 2 Torx bits, all being the most common sizes and fittings used on bikes.
This set is all you'll ever need, and its advanced torque limit release design consistently applies precise torque values on component bolts for safety and prevents damage to expensive carbon parts. An awesome, middle of the price range option for any minimalist or cyclist that likes to travel light!
Pros:
Unique approach of different fixed torque fittings means no adjusting hassle, yet can change torque
Small portable kit
Cons:
The kit doesn't actually include a torque wrench, the fittings do fit standard Allen wrench tool
On Sale
So, that concludes our 14 top picks for bike torque wrenches! Hopefully now you are armed with the information to buy the right one tailored to your bike setup, budget and needs!
In order to make the best-informed decision there are a few things that need to be understood about torque wrenches, and things to weigh up before making your decisions:
Understanding Bike Torque Wrenches:
1. Preset Torque Wrench
While some torque wrenches have adjustable outputs, the preset torque wrench has a factory set, calibrated torque output. They are generally cheaper, and set to an accurate, and cycling-appropriate value.
However, you need to consider your bikes' needs, and if a preset value will be good for you. The most common preset outputs are 4, 5 and 6Nm. Examples of this are the Ritchey Torque Tey and the Topeak Nano Torq box kit.
2. Square Drive
This refers to the ¼ inch square hole in the ratchet (called a square drive) and this is the standard attachment that holds fittings and sockets in place on wrenches.
You'll find this is the most common fitting adapter on many of the more 'generic use' (not necessarily specifically for cycling) wrenches on the list.
3. Ratchet
As I mentioned in the reviews, some of the torque wrenches are able to be turned clockwise as well as counter-clockwise, and I mentioned that some products have something like a "72-tooth ratchet" for example.
This is just referring to a system that allows you to speed up the tightening process by turning one way, then using the ratchet's freewheel mechanism to be turned back without actually having to take the tool off the bolt and reposition it.
This feature drastically reduces the time, effort and convenience of getting the job done.
4. Cam Over
As I noted in the reviews, some/many tools have a safety system in place that causes the tool to emit a clicking noise once the desired torque level has been achieved.
This ensures that bolts are not accidentally overtightened and alerts the user to stop turning to avoid damage.
5. Beam Torque Wrench
When it comes to the variable output side of things, there are two main ways or systems used to set a desired torque output. The first is the spring- loaded collar system which I talked about, which is a little wheel that you can turn to adjust output.
The second is the beam style torque wrench, which much simpler, consists of a 'scale like' design, so as you turn the wrench and apply torque, the needle goes up and tells you how much is being applied.
This is much simpler to operate and read as there is no calibration needed as well as less moving parts so they tend to be more durable. An example of this is the Venzo Torque Beam.
6. Calibration
Calibration is a comparison between a known measurement (the standard) and the measurement using your instrument. It is basically a measure of how accurate your torque wrench is.
We highly recommend that your torque wrench comes calibrated either from the factory, from a 3rd party, or you can even get your tools calibrated for a small price. Some tools are known to be less accurate than they state, and some come with calibration assurance certificates.
We recommend the latter, because a tool that comes inaccurate or loses accuracy over time due to poor storage and maintenance can be a costly error, resulting in broken parts etc.
Things To Consider Before Buying A Bike Torque Wrench
1. Size:
Depending on if you are planning to need a portable, on the go kit, or whether you just need a wrench laying around at home to do occasional fixes and adjustments, the required size of your wrench will be subjective.
If you need it to be portable and fit in a saddlebag or pouch for example, we recommend a small, compact all in one kit/tool like the Park Tool, Ritchey Torque Key etc. If you need something dependable for home use, it really can be any size torque wrenches, like some of the 9+ inch options on the list.
2. Weight:
This factor is closely linked to size. If you intend on the wrench being portable it should obviously be lightweight, so using common sense don't go buy a 10-inch fully metal wrench.
That being said, while weight is a consideration, remember that you still want a dependable, strong wrench so the full metal options are usually good, just perhaps look at getting a more portable kit like the Silca kit.
3. Price:
This goes without saying, but your budget will play some sort of determining factor in the wrench you get. If you do not have the money to spend, our recommendation a good-quality wrench that is not specifically aimed at cyclists.
This is because the more niche and targeted a product is, the higher the price. However, if this is a lasting investment, with a product like this it is usually proven time and time again that you get what you pay for.
4. Reason For Buying:
Everyone will be using these wrenches for different applications, for example if you just need to make adjustments on handlebars, a cheaper, preset tool will be perfectly fine for you and there is no need to get an expensive, adjustable and all-inclusive kit.
If you need to adjust multiple components on a high performance, carbon fiber bike, it is recommended to go for an adjustable version.
And that is (hopefully) everything you need to know to find the ultimate bike torque wrench for you!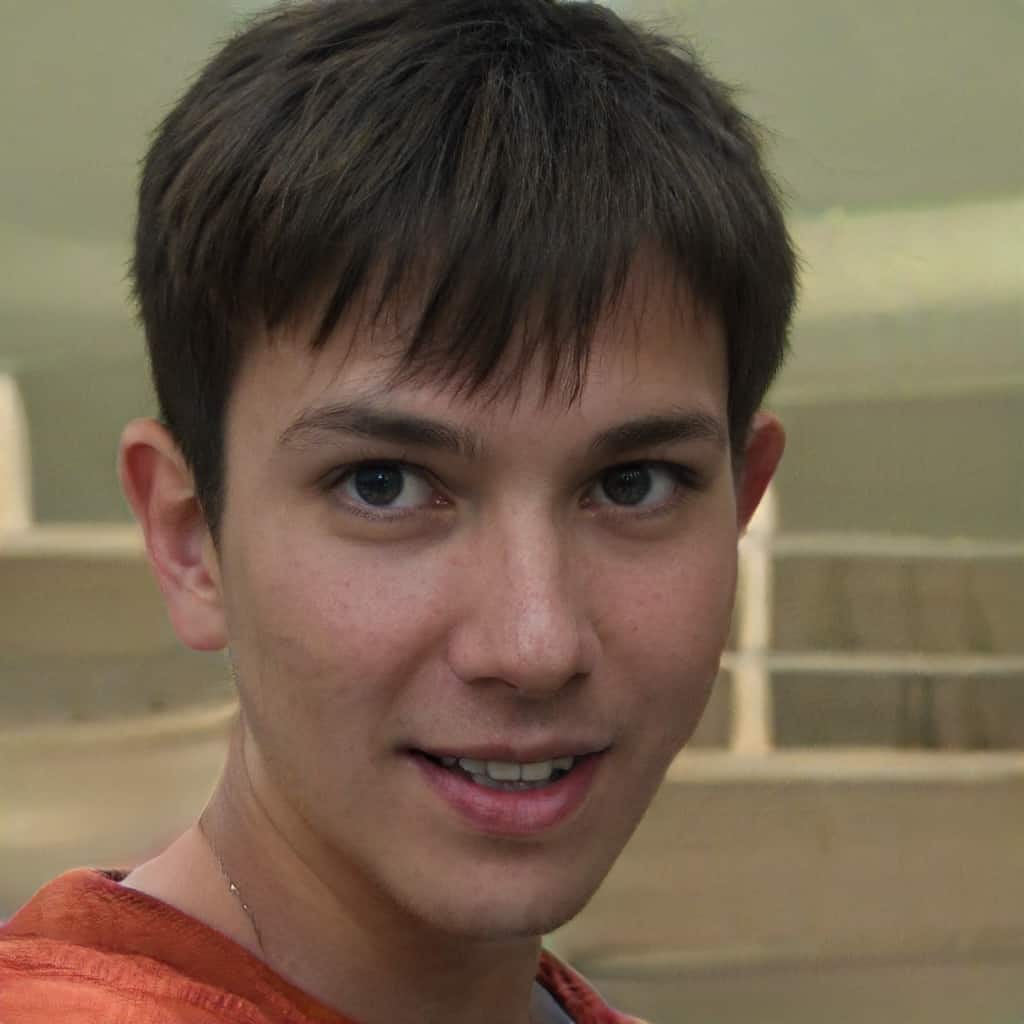 I'm James Duff, a 29-year-old from Orange, California, fueled by a lifelong passion for bikes. From childhood pedaling to exploring BMX tricks and tackling mountain trails, biking has been my constant. Now, I'm translating that love into words on this blog. Join me in discovering the thrilling world of biking, as I share insights, gear essentials, and personal adventures. Let's journey together through the exhilarating realm of cycling.