So, you've just endured an awesome but grueling ride, wrangling for what felt like hours with uphill climbs, downhill sprints, and all the bumps, sweating and cramps in between that come with cycling. You thirstily grab your water bottle, only to take a huge gulp of warm, plastic tasting, BPA tainted water. Not fun, not refreshing, not a good idea to skimp on the quality of your water bottle for cycling.
To avoid this horrible but all-too-common situation, we have compiled a list of the 12 best bike water bottles to keep you hydrated and fueled on your rides, ensuring more endurance, less fatigue and a better ride wherever you go. Let's get started!
1. Polar Bottle Sport Insulated Water Bottle – BPA-Free
As with many bike water bottles these days, innovation and usefulness on a ride is directly influenced by the science behind the design.
In this case, Polar was the first company to pioneer, "insulated, BPA-free plastic sports water bottles" and even claim to keep your liquid cooler for up to twice as long.
The thermal dual-layer technology means that the cold stays cold, and the warm stays warm, and even if you decide to cycle on the hottest, sunniest day of the year, your water will stay crisp and icy! The bottle is also wide enough to cater to ice cubes, and easy to clean thanks to the wide mouth. They're not only the safe & healthy option because it is FDA approved BPA-free/phthalate free, but also because they're made locally in the USA to reduce environmental damage. Coming in the number one spot, these are a very solid choice whether you're a beginner, intermediate or advanced rider.
2. Fidlock TWIST Bike Water Bottle 600
Designed specifically for bike enthusiasts, Fidlock have really upped the game in terms of the possibilities of mounting and convenience. Utilizing their innovative magnet-mechanical locking system, (basically comprises of a mounted baseplate which forms half of a magnetic locking system attached to the bottle) all that is needed for a drink is a simple twist.
This system ensures your bottle will not fall out over the many bumps and knocks it will endure during a ride. The bottle itself is quality polypropylene and BPA-free, featuring an ergonomic and easy to use squeeze in the hand. This bottle fits to any bike bar between 28-62mm wide with a snuggly fit thanks to the rubberized backing which also protects your frame. A very innovative product that'll give you peace of mind when riding. Here it is in action:
3. CamelBak Podium Chill Bike Water Bottle
Using a positive lockout cap as well as the double-layered insulation technology you should now be acquainted with, this bottle will keep your liquid ice cold for sustained periods while riding.
The bottle fits in a wide variety of bicycle bottle cages with a snug fit. It is easy to squeeze, and this factor partnered with the high flow, self-sealing cap ensures minimum effort, and maximum efficiency in hydrating yourself while riding, while also reducing and preventing spills and mess. High compatibility, more fluid with less effort AND no spills, can't get better can it? For an easy, reliable and long-lasting bottle, this is a great option.
4. Travel Kuppe Insulated Stainless Steel Bike Water Bottle
Designed specifically for the perfect fit into a bicycle bottle cage, this is the bottle made by cyclists, for cyclists. The bottle is made of sturdy and rust-proof stainless 18/8 food-grade steel, which means there is no chance of cracking or damaging it on a trail somewhere.
The 'full hammertone' lacquer paint coating also ensures no chipping, weathering or scratching, making it more tough than regular powder coat paint and giving it a "hammered metal" look which is much more aesthetically pleasing than a colourful plastic bottle when on a bike, if this is a factor to you. Tech wise, you may not be able to see it but the bottle is also vacuum insulated, which boasts a total of 9 hours of keeping a liquid hot or cold!
The seamless design further prevents heat transfer, sweat and condensation forming on the bottle. Last thing to mention, is that the bottle and plastic lid are BPA free.
5. CamelBak Podium Dirt Series Mountain Bike Water Bottle
Designed and aimed specifically at the mountain/off-road bikers out there, this rugged bottle is purpose built for business. Every feature and design element leans toward functionality and performance.
Firstly, the bottle is designed to deliver a rapid high-volume flow, so no more frustrated, cheek collapsing sucking is needed to stay hydrated when out and about. Secondly, It includes a mud-cap to protect against the elements when attached to the bike too. Speaking of that, it is engineered to fit many types of cages, and is malleable and easily squeezed, which also makes for easier flow.
6. R.M.Stone Bike Bottle Holder Pro
Coming in two different sets, the "pro" and the "extra" (the only difference being the pro version connects straight to the bike without a cage) this thermos is designed to be hardy enough for cyclists wear and tear, and still keep your drinks hot or cold for hours at a stretch!
In the package, there is a cage with two screws and an Allen key, for a simple, secure mounting to any bike. It is simple, but by no means flimsy, and is very sturdy and secure on the bike. In addition, it is very simple and convenient to use the bottle even while riding, as it is as easy as grabbing the bottle with one hand out of the smart-lock system, pressing the one-handed button and taking a sip. It is a reasonable 16Oz in size, and accommodates ice cubes with the wide-mouth design. Aside from that, not much more needs to be said about the product, aside from the fact that the pro package comes with a free e-book about hydration for cyclists, and has a 2-year guarantee!
7. Embrava Best Sports Water Bottle
Having a ram as their logo, Embrava mean business. Made to be tough, the bottles are made with premium BPA free Tritan Co-polyester.
On Sale
They claim the BPA free Tritan Co-polyester material gives the same taste quality as glass bottles (without the plastic taint), making them far more durable, ergonomic and shatterproof.
It also comes with a reflective coating for safety when riding, and a carry strap for convenience. The lid itself is dust proof as well as leak proof, and takes all the hassle out of hydrating on the go with an innovative one-handed button flip nozzle for easy drinking on the go.
While this bottle isn't insulated, it makes up for it by being super durable and high quality craftmanship. Embrava are so confident in their bottles that they give a lifetime 100% cash-back guarantee or replacement.
They will even throw in a hydration guide for athletes, since the knowledge of how to keep your body saturated is even more important to an athlete than the bottle itself!
8. Polar Bottle Breakaway Insulated Bike Water Bottle
An upgrade from their ingenious base model that pioneered the dual-layered insulation, this till BPA free model features not double, but triple layer insulation!
If it was not enough to keep liquids hot or cold for hours at a stretch already, this bottle boasts double their previous models time for keeping liquids insulated. Designed locally in Colorado, it is aimed specifically at cyclists. It fits like a glove in most bike cages and is ergonomic and easy to squeeze. This, coupled with the super high flow, self-closing & cleaning cap make for smooth sailing when cycling and staying hydrated. It's spill proof, 20oz and an ideal option for cyclists of most levels.
9. Speedfil A2 and Z4+ Aerobundle Bicycle Water Bottle
This ingenious bottle again is aimed towards the more experienced cyclists that could be competing for example. It is made of top-quality materials, to form a low profile, aerodynamic conscious bottle and holder combination.
The Speedfil comes with a specialized thread compatible bottle and comes with multiple mounting options. It also features advanced Garmin integration to accommodate and not hinder with whatever gadgets you cycle with. The kicker however, is definitely the clever hose and quick-fill feature that the product boasts. The result is a bottle that can be mounted in any convenient location on your bike that can be refilled in mere seconds, and you don't even need to take your hands of the handlebars to hydrate yourself mid cycle, resulting in no time wasted and maximum efficiency. A very clever product for time trialists or those who do not wish to be hindered by dismounting to drink etc.
10. Peakline Sports 2nd Gen Big Mouth Water Bottle
Strikingly designed, this bottle is made with food-grade, BPA free materials, and printed with CPSC-approved UV cured non-solvent based ink, (what a mouthful)- this product is safe as houses and looks good too!
The clever MOFLO cap allows for easy flow of fluids on the go, it is effortless, leak proof when closed and easy to clean. It is lightweight, ergonomically pleasing and easy to squeeze, and will fit into most bottle cages on bikes. It is decently sized at around 8 inches tall and 3 inches wide, and proudly made in the USA. It is a simple and effective entry-level bottle for any cyclist needing an easy to use hydration station.
11. Elite Crono CX Cage Kit + Base
Looking like something out of Star Wars, this innovative bike water bottle is more aimed at experienced or veteran cyclists.
The concept behind this 'unidirectional monocoque carbon fiber frame' is to minimize weight and maximize aerodynamic efficiency, by connecting directly to the frame of the bike with a lightweight baseplate.
The carbon fiber material as well as the wind-tunnel tested pattern on the frame for maximum air penetration. The membrane cap allows for fast ad easy drinking on the fly. To put it in simple English, this is an extremely hi-tech carbon fiber water holder geared toward the more pro cyclists looking to take their sport to the next level by not having a traditional bulky bottle. This will only hold around 500ml, but with sheer performance in mind it has been declared UCI legal for time trials and triathlons. Again, not really for beginners but it is rather a high-end performance bottle.
12. F2 Bicycle Water Bottle Hands-Free
Last but not least, another option for those cyclists that need to un-dry on the fly, the F2.
Made of high-quality materials, this bottle features a quick-refill port and a hands-free hose for quick and painless hydration while cycling.
It fits and adheres snuggly to most bike bottle cages or works with any specialized thread compatible bottle. The vacuum allows liquid to sit at the end of the hose without having to suck up air each time.
Finally, it is hassle free and the dual spill proof, fast filling port allows for minimal time wasting. This system is good for any form of cycling, and we highly recommend it.
A Few Things To Consider
1. Bottle size:
A big consideration is whether your bottle will fit in the cage you have, or plan to buy. Always consider whether the dimensions of the bottle don't hinder your riding and fit to your setup well without hassle. A bottle too small will fall out of the holder etc.
2. Insulation:
Whether taking hot beverages like coffee or cold beverages like iced water with you, if it is very cold/warm outside, these factors will greatly affect your drink depending on how long you're riding for and the weather outside. Insulated bottles will help cold drinks not get warm, and visa versa.
3. Material:
A bike water bottle comes in many different materials, from plastics like polypropylene, metals like stainless steel and even glass and carbon fiber. Just remember if it's plastic, you'll want the BPA free, crack resistant variations.
If you're going for metal or carbon fiber, they will be a little pricier, and possibly heavier in the case of metal.
4. Bottle capacity:
A massively important factor is the ability to carry enough water for long rides and exertion on sunny days. Most bottles are around 500ml-750ml give or take, but you should choose yours based on how much you need to drink and the conditions, to ensure you don't get dehydrated.
5. Nozzle design:
Many of the cheaper variants have standard nozzles, while the higher end ones accommodate higher volumes of fluid to flow quicker, are dust and spill proof etc. Some are even merely a hands-free hose.
This is an important factor when choosing the right bottle for you, for example off road cyclists should definitely invest in dust and leak proof bottles due to the terrain.
6. Cleaning:
Obviously, you don't want a difficult to disassemble, hard to clean bottle. These tend to end up getting stinky, rancid and flung in a cupboard somewhere. Always get one that is easy to maintain and will last you!
Now you are equipped with detailed info on the 12 best bike water bottles money can buy. We've catered to a host of different budgets and levels, so hopefully, you will find the right one for you in this list.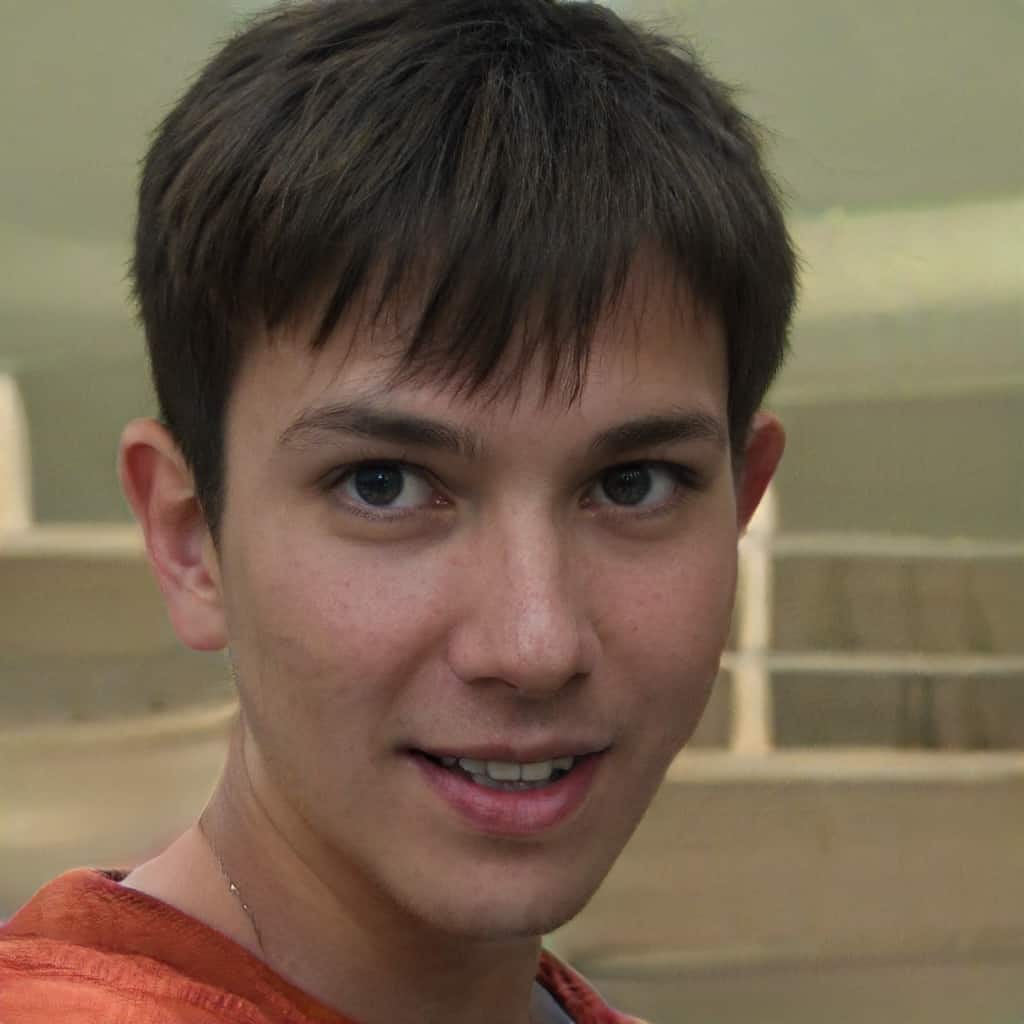 I'm James Duff, a 29-year-old from Orange, California, fueled by a lifelong passion for bikes. From childhood pedaling to exploring BMX tricks and tackling mountain trails, biking has been my constant. Now, I'm translating that love into words on this blog. Join me in discovering the thrilling world of biking, as I share insights, gear essentials, and personal adventures. Let's journey together through the exhilarating realm of cycling.