What is The Best Rim Tape?
Bicycle rim tape is typically heavy duty in nature and is usually made from cloth, PVC or nylon. And no, it's not duct tape.
As the name suggests, it is placed around the rim of the bicycle wheel. It's used to protect your inner tube from being punctured by your spokes and or spoke holes.
Why You Need Rim Tape?
Well, now that you know exactly what rim tape is, you'd think it's pretty obvious as to why you'd need it, but is it really?
Well, not quite. Besides avoiding the constant migraine of having to change tires on every other ride, what most riders don't know is that some bikes, especially older models or entry level bikes, are equipped from the factory with a thin rubber strip around the rim.
However, this wears out and breaks eventually, leaving you unprotected against punctures from your spokes and or spoke holes.
While you can replace the rim strips, not only will the tape option last longer but it is also easy to cut to shape and width, unlike strips so you don't run the risk of cut tubes.
With all that being said, here are our top 5 picks for the best rim tape: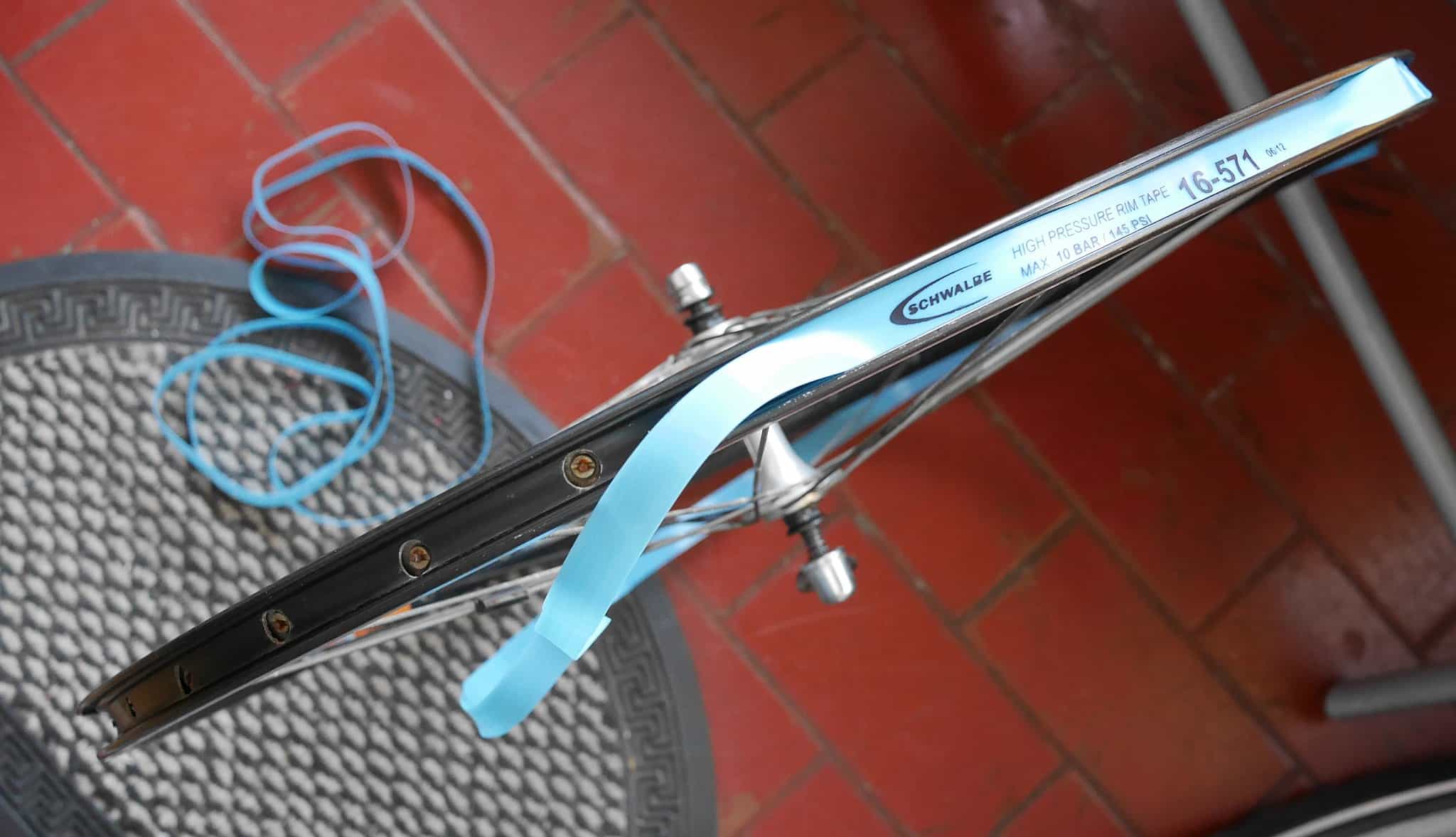 Our Top 6 Best Rim Tape Options
Gorilla 6100116 Duct Tape
Ahh, good old Gorilla Tape. The company is a household name among cyclist families and non-cyclist families alike; and if Gorilla Tape doesn't sound familiar, perhaps Gorilla Glue will ring a bell.
This roll of tape will cost you next to nothing (well at least when compared with even one tire replacement) and packs a strong, sticky punch all in one little portable roll.
It's perfect for smaller, on-the-go repair jobs such as a flat when out riding, and as the name suggests, grips like a gorilla on uneven or rough surfaces, making it ideal for a quick patch job on a rim.
However, it grips just tightly enough to still be ripped off by hand, which is a bonus so as not to cause any further damage to the tube when replacing etc.
The tape is also suitable for tubeless bikes as it is waterproof and airtight, making it ideal for any conditions and disciplines whether MTB, road, competitions etc.
On Sale
SCHWALBE High Pressure Fabric Best Rim Tape
Schwalbe is another household name in the biking world and you can't go wrong with their High Pressure Fabric Rim Tape. One of the best rim tape options around, this is also very user friendly.
A practical and important accessory for your bike workshop, Schwalbe Rim Tape is extremely resistant to high pressure and their special adhesive prevents slippage if you have heavy, high load or high temperatures on your rims.
This rim tape comes in 2 sizes. If you are running racing cycle rims (13c or 14c), make sure to get the 19mm option.
Muc Off Tubeless Rim Tape, 35mm
Coming in with a stylish package design, Muc Off is one of the best rim tape options and is engineered specifically towards tubeless riders.
As the company themselves put it, "Muc-Off Tubeless Rim Tape is the ultimate companion if you're looking to make the switch to tubeless bike tyres."
This product is slightly more of an investment than some of the other products on the list, yet competitively priced and excellent value for all the ingenuity and quality you'll be getting.
It uses pressure-sensitive adhesive which not only provides enough stretch to fit snuggly, but also possessing the necessary strength and durability to create a lasting airtight seal.
The pink tape looks stylish and fresh, yet is semi-transparent so you don't have to deal with the headache of locating the valve hole hidden by tape.
Finally, Muc Off comes with four seal patches, and is available in a variety of 10m length widths, to suit any type of wheel.
On Sale
TCS Tubeless Rim Tape 28mm x 11m Roll
There is not all too much that needs to be said about this tape. It is purpose-built for tubeless riders, and a great entry level tape if you've just gone tubeless or are considering it.
This particular product is competitively priced, and you seriously get bang for your buck- what with one 11m roll being well over enough for 5 wheels worth.
It is nondescript looking, and all business saving you money on fancy packaging. Available in 24, 26, 28, 30, 34, 40, 45 and 50mm widths, it is suitable for pretty much any widths of rim, with the WTB recommending the best rim tape to be 5mm wider than your inner rim width.
GLIDESTORE 4 Pack Bicycle Rim Strip Rim Tape
The first and only rim strip on our list for the sake of variety, can be an essential accessory for really any outdoor cyclist in whatever discipline, suitable for most road bike and mountain bicycles.
It is more durable than most tapes, and cheap as chips too. The strips are made from PVC which is durable and much cheaper than rubber and cloth.
It provides this wonderful puncture protection while still managing to be a far site lighter than most tapes, weighing in at only 17.7 grams each.
This means that you'll have all the protection, while not sacrificing weight and the risk of having thick, clumped up tape that can make mounting tires impossible.
The only downside is the fact that it is a fixed size, so make sure it'll fit your rim before buying. Should there be any dissatisfaction, GLIDESTORE promise a full money back guarantee, so what are you waiting for?
STAN'S Rim Tape
Another household name that means business, Stan's tape is designed specifically for no tube- application, and to create completely airtight seal over spoke holes that is bound to last and not leak.
Stan's is perfect for any weather, creating a non-porous vapor and moisture barrier to seal off the interior rim from any moisture, so rain or shine, you're covered.
What's more, is that unlike some other tapes using chemical adhesives, this natural rubber gum leaves no sticky mess behind on your rim!
The low friction surface helps tire beads slip into place, without causing damage.
This tape is fixed in size, so it is recommended that your inner width is 28mm-30mm. Definitely a hard-hitter in terms of value and quality rim tape products.
In Conclusion:
Now that you are fully equipped with the list of best rim tape to protect your wheels and get the longest possible life span out of them, there are a couple of things to remember.
Badly applied rim tape (wrong sizing etc) can cause recurring flats, so it's something to take into consideration when buying your tape, placing it or even diagnosing the cause permanent flat tires.
Lastly, rim tape that's too big in width or thickness can make tires an absolute pain to mount properly.
So, take great care and do your research when using the tape in order to ensure the best results possible, and avoid those nasty spoke pokes!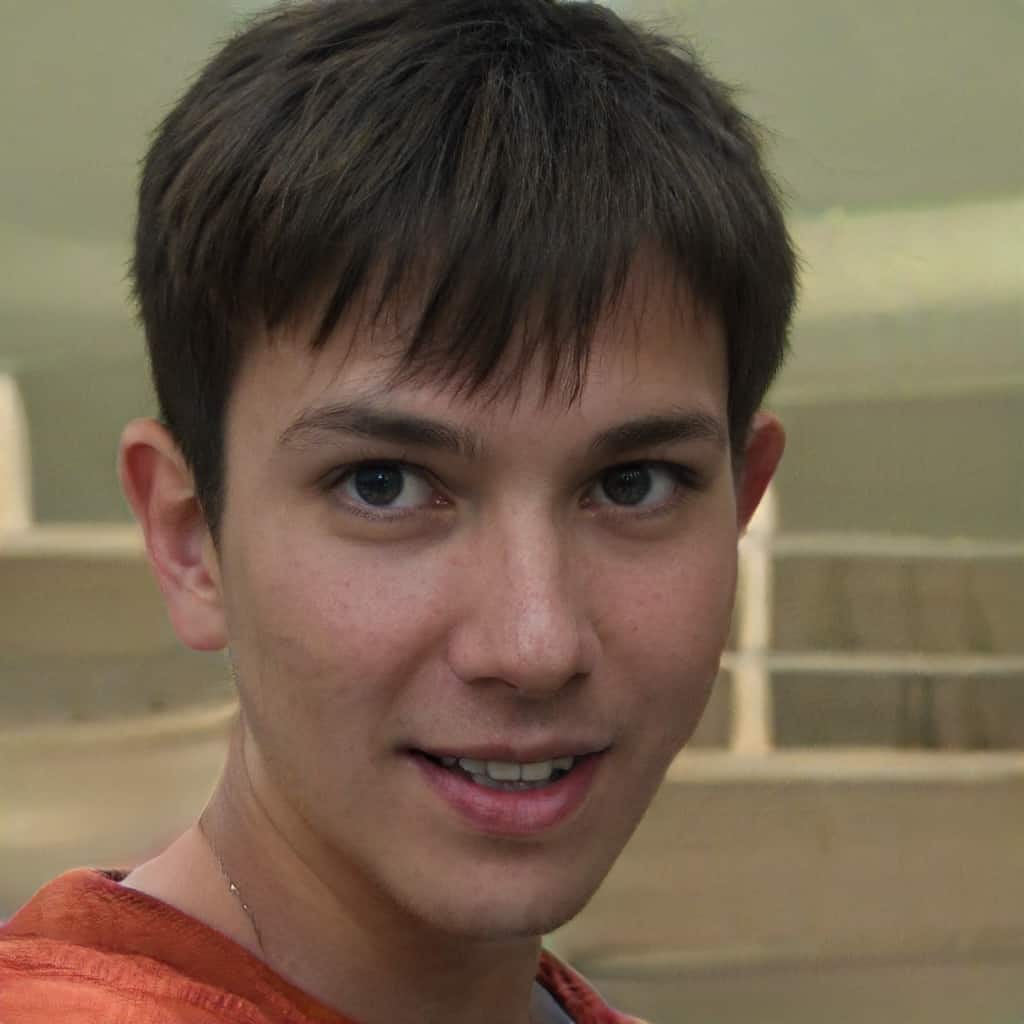 I'm James Duff, a 29-year-old from Orange, California, fueled by a lifelong passion for bikes. From childhood pedaling to exploring BMX tricks and tackling mountain trails, biking has been my constant. Now, I'm translating that love into words on this blog. Join me in discovering the thrilling world of biking, as I share insights, gear essentials, and personal adventures. Let's journey together through the exhilarating realm of cycling.