As winter approaches, you may find yourself struggling to stay warm on your bike ride. A good pair of gloves can be crucial in keeping the cold out and keeping you comfortable as a result!
With so many different options available how do you know which one is best?
It is important that the gloves you choose have enough insulation without sacrificing dexterity – which is an uphill battle for many people when choosing their gear. Winter cycling can be a lot of fun, but it's also a challenge.
A great pair of winter cycling gloves will transform your ride by providing insulation against harsh temperatures while still allowing you to be able operate handlebar or brake levers with no worries about slipping hands due to wetness from rain drops and snowflakes alike!
Things To Consider Before Buying Winter Bike Gloves
These are 3 things every cyclist should consider before buying cycling gloves: warmth level, resistance to elements (windproofing), water resistance or waterproofness.
Your hands always bear the brunt of severe cold, so it's crucial to find a balance between warmth and dexterity. When winter is on its way, it's time to start thinking about what gear you need to keep yourself safe and comfortable while riding in cold weather.
Gloves are an extremely important part of your kit – they protect your hands from the elements and provide grip when braking or shifting gears. You want them to fit well, not get too wet from snow or rain (or sweat), and still allow enough dexterity for shifting gears or using hand signals.
The perfect glove will depend on how often you ride in the cold as well as where you live (elevation). Castelli Estremo's are pretty much the perfect glove…in our opinion.
Pros and Cons of Castelli Estremo Winter Cycling Gloves
Pros
Windproof, water resistant Gortex Infinium X-Fast Fabric
Fleece Lined
Secure, strong Velcro wrist closures
High tack silicone grip on palms and fingers
Next Paragraph Block:
Cons
Expensive
Not waterproof, only water resistant
Design and Quality
The Castelli Estremo Winter Cycling Gloves are made to keep you warm and weather proof in the face of cold weather riding and sub-freezing temperatures.
The Gore Windstopper X-Fast fabric on the back of your hand will protect against piercing cold winds, while the plush fleece lined interior keeps your hands cozy inside a glove.
Silicon printed palms provide an additional grip for added comfort when riding through sloppy conditions or if it gets a little chilly out there!
A neoprene wrist wraps around both wrists keeping them nice and snug where they need to be – with velcro closures that securely batten down the arm hatches during high windy days so no cold or wetness can seep in either.
Insulation
While any insulated winter glove might feel a bit bulky at first, the synthetic fleece insulation inside Castelli Estremo gloves does not feel as bulky as many on the market, and that fleece insulation is what makes them so warm.
The fleece fabric and Gore-Tex Infinium lining are also soft against your skin, making these winter gloves comfortable to wear for hours on end. Castelli has crafted some of the best cold weather bike gear around with their line of cycling clothes and equipment – from socks to balaclavas – they do it all!
Grip and Feel
The silicone print on the gloves is high tack, and tacky enough that you can still grip a bar and levers even if your bars are wet. You could probably slide a bank card out of your wallet or pocket without taking these gloves off either!
These gloves are designed with cyclists in mind. They have a natural curve to offer grip that's easy on the hands, and they're also comfortable thanks to their Velcro cuffs!
Cost
While Castelli Estremo Winter Gloves are pricey and do cost more than most, we all know you get what you pay for. These high quality gloves will not only keep your wrists, hands and fingers warm, but they also offer an extra layer of protection.
For that reason and the quality of the materials used to make them, these gloves are hands down worth the investment for those cold winter days when you need a little bit more than just your average riding glove can provide.
Castelli Estremo Alternatives
Winter cycling can be a great way to get outside and enjoy the crisp air. But it also means dealing with cold hands, numb fingers, and frozen fingertips.
Luckily there are some very good alternatives to the Castelli Estremo out there, that will keep your digits warm while still letting you grip your handlebars securely. And won't break the bank.
We've compiled a list of our two other favorite gloves for winter biking so you don't have to worry about frostbite this season! Check them out below:
Souke Winter Full Finger Thermal Cycling Gloves
The Souke Winter Full-Finger Thermal Glove is a great option for winter biking enthusiasts. The gloves are constructed of durable windproof, water resistant and fleece lined material that will keep your hands warm when you're riding in the cold weather.
These winter cycling gloves include padding to support palms just where they need it most! These full-finger cycling gloves also come as unisex. They offer an all around design which combines warmth, flexibility and style into one product.
These mountain bike gloves are made with a microfiber palm that is composed of soft and durable material. They also have 5mm foam padding, which gives you better abrasion resistance while reducing impact shocks during rough terrain cycling.
This makes the gloves more protective against injuries on your hands from impacts when biking downhill or through tough terrains.
Simari Winter Cycling Gloves
SIMARI Winter Cycling Gloves are made from high quality materials, which keeps hands warm in cold weather and provides shock absorption during activities such as snowboarding.
They have elastic cuffs for keeping out snow, wind and water; touch screen ready finger tips for using mobile devices; water resistant and breathable fabrics; and are available in various colors.
These gloves are very popular and not limited to cycling. They can also be used for a variety of sports such as snowboarding, skiing, skating, mountaineering or any other outdoor activity.
On Sale
Conclusion
Cold hands can make your bike ride a miserable and potentially dangerous experience, and if they interfere with your ability to grip, shift gear and brake on your bike, this will most definitely affect performance and your safety.
This is why, if you enjoy riding all year round and do so in the winter months, investing in good gear in general, and good, well insulated
riding gloves that allow movement, ensure good grip and keep your hands warm, will make all the difference to a great winter ride.
Cycling is a great way to get fit, enjoy time outdoors and connect with nature while getting in shape. Winter weather shouldn't stop us from doing what we love.
The Castelli Estremo Winter Gloves are an excellent investment for avid cyclists who want their hands warm.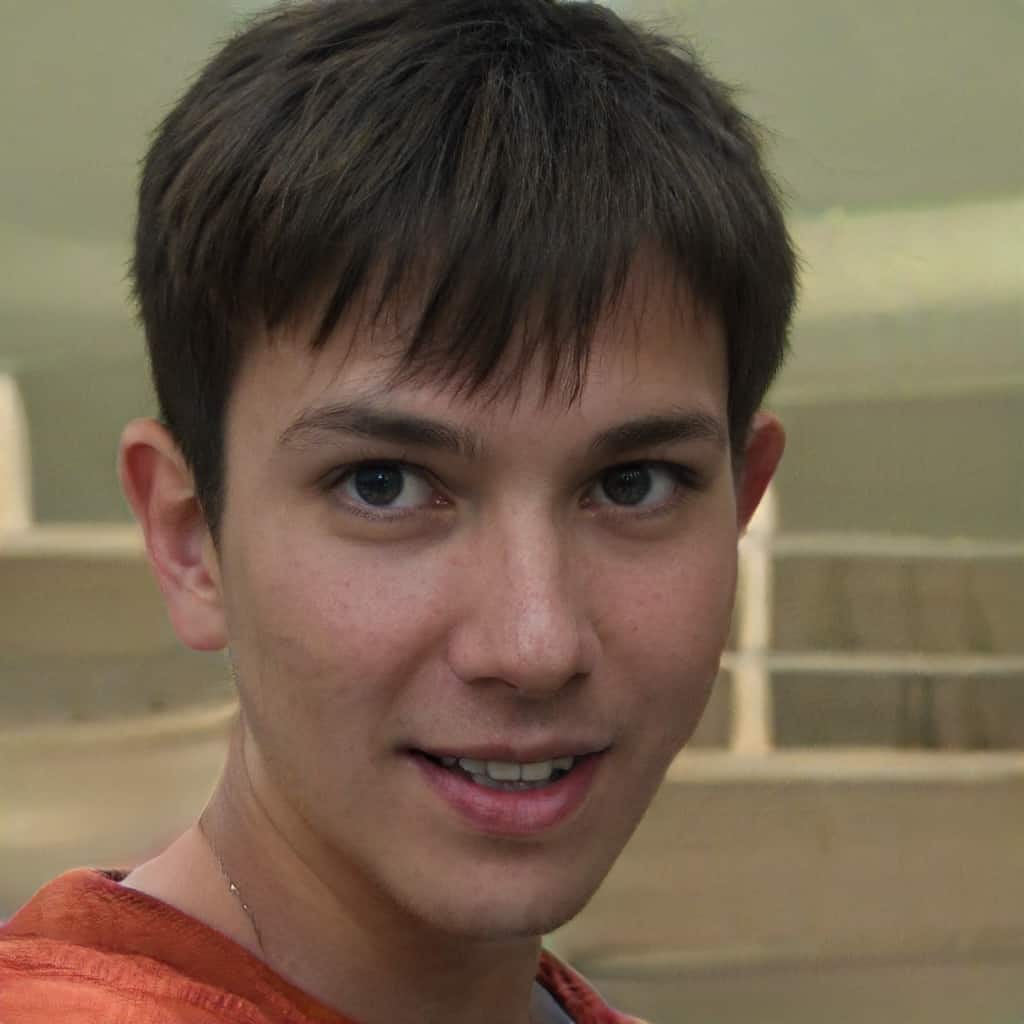 I'm James Duff, a 29-year-old from Orange, California, fueled by a lifelong passion for bikes. From childhood pedaling to exploring BMX tricks and tackling mountain trails, biking has been my constant. Now, I'm translating that love into words on this blog. Join me in discovering the thrilling world of biking, as I share insights, gear essentials, and personal adventures. Let's journey together through the exhilarating realm of cycling.