Mountain biking is an exciting, yet risky sport, so as you ride up your favorite mountain-road combination with the wind in your face and sun beaming down on all sides of you, bike helmet visors are great for protecting your face from the glare and much more.
To stay safe on a mountain bike(or any bicycle for that matter), ALWAYS wear a helmet. It is a golden rule that shoud never be broken. Our helmet of choice for general mountain biking is the Fox Dropframe Pro.
For more serious Enduro mountain biking our helmet of choice is the Fox Proframe Full Face Helmet. More on both of these later in the article.
Many mountain bikers choose to wear bike helmet visors while they ride. The primary reason for this is that it reduces glare from the sun, which can be annoying and impair your vision when looking forward.
3 Main Reasons For Using Bike Helmet Visors
A mountain biker is more upright on a mountain bike compared to a road cyclist.
A bike helmet visor offers better sun and rain protection, and therefore visibility, while still providing clear vision of where you're going during your time on the ride.
Mountain biking typically requires slower speeds than most types of cycling, which means that wind drag from having an open visor isn't really much cause for concern!
The Benefits Of Using A Helmet Visor
Protects your face from mud and rain
Protects you from stones and debirs flying up and hitting you in the face or tree branches hanging over the track that could hit you in your face
Shields you from the sun enabling you to see clearly on the trails
Reduces the risk of a head injury because of poor visibility
All the above ensures you get more out of every ride
You are better prepared for any weather conditions with a bike helmet visor
---
Types of Bike Helmet Visors
Built-in Visors
The lip of a built in visor is noticeably shorter than that of snap or screw on visor, so this may not be the best option for you. Built in visors generally do not reach far enough over the face to provide decent protection and glare reduction.
Removable/Detachable Helmet Visors
Detachable visors come in many shapes and sizes and can be popped on and off with ease. Removable visors are usually much wider than screw on or built in visors.
Although this option provides you with lots of choice, these bike helmet visors can cause injury to the face if you have an accident or get knocked on the head by a tree branch as you hurtle down a single track.
Screw On Visors
A good mountain bike helmet will have a screw on visor. The helmet visor screws into a nut and this allows some movement up and down, meaning you can also adjust the tilt of the visor to suit you specific needs.
This is considered the best option for bike helmets with visors, however this should also be weighed up against the quality of the helmet as a whole.
---
Should You Use a Visor At All Times?
While this is an entirely personal choice and will depend on a number of factors including which type of mountain biking or ride you are planning that day, the team at TCR HQ always wears visors.
In fact, most of us use Fox Drop Frame helmets with built in visors, which are not adjustable. While this is frustrating, we put up with this because of the quality of the helmet.
Whether you're doing a long cross country ride, some enduro or a single track in your local mountain bike trail, keeping your face protected is paramount, so we recommend you always use a visor.
---
Best Bike Helmets With Built In Visors:
On Sale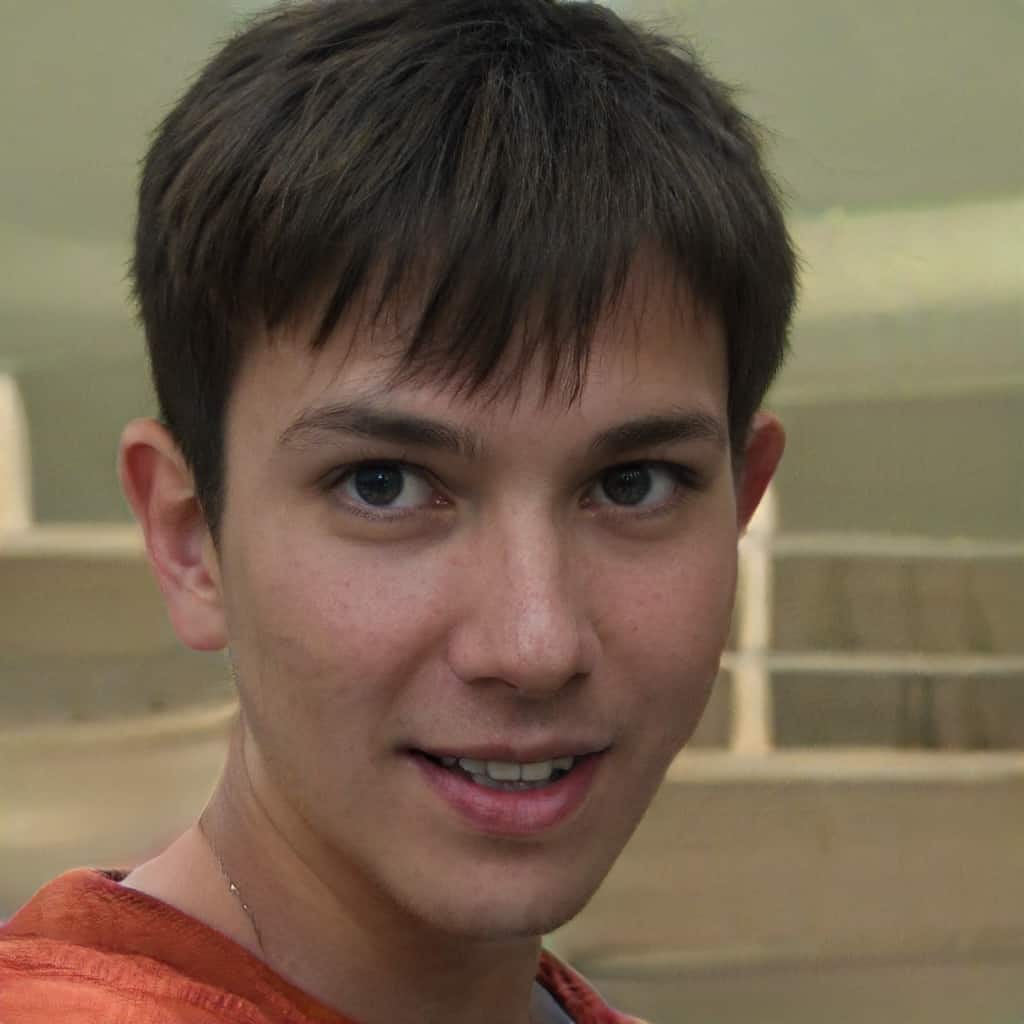 I'm James Duff, a 29-year-old from Orange, California, fueled by a lifelong passion for bikes. From childhood pedaling to exploring BMX tricks and tackling mountain trails, biking has been my constant. Now, I'm translating that love into words on this blog. Join me in discovering the thrilling world of biking, as I share insights, gear essentials, and personal adventures. Let's journey together through the exhilarating realm of cycling.