The notion of a bicycle bell, to me at least, is loaded with nostalgic childhood memories. In my mind, the mention of a bike bell distinctly resonates as the classic, "tring tring" noise found on many bicycles and even tricycles from the youth hay days.
But do they add value and serve a purpose as part of your bike kit nowadays? Well in short, the answer is most definitely! Just as a car has a horn to honk in a sticky situation, a quality bike bell is the best way of notifying other riders or pedestrians of your presence.
Picture this scenario: You're flying down a mountain trail, adrenaline coursing through your veins, when suddenly a group of older hikers appear on the path ahead of you.
Instead of screaming from behind for them to move and giving them cardiac arrest, you should have invested in one of our top 9 picks for the best bike bells to subtly notify them that it'd be a good idea to let you pass alongside.
Our 9 Best Bike Bells:
Inscape Data Bike Bell, Bicycle Bell for Handlebars
Coming in first we have the Inscape Data bike bell. The company boasts it's bells loud, crisp sound that can even be heard in dense traffic to alert pedestrians, other riders and even cars of your presence.
This is obviously a huge plus safety wise. As far as compatibility goes, you're in luck as this bell is designed to fit most handlebar widths on modern bikes, from 22mm-23mm (which include variants of mountain bikes, sports bikes, kids bikes, and cruiser bikes and more, so whatever the purpose it should work!)
The bell itself is constructed of a mixture of high-quality, industrial grade aluminum, and a specially engineered plastic that is anti-rust and corrosion-resistant, meaning your bell will be ringing for years to come!
It's lightweight, low-profile and easy to install, dismantle or tinker-with-your-bell with a screwdriver. An excellent option if you don't want an unsightly bell on your handlebars, and are looking for a quality, lasting bike bell.
MARQUE Beach Cruiser Bike Bell
Coming in next is the Marque Beach Cruiser bike bell. It sports a classical bike bell look, because why fix something if it's not broken right?
The bell is available in an assortment of colors to best match your taste or bike handle bar's colors. Despite the simple and classic look, this bell packs a sonic punch capable of announcing your presence to motorists, fellow cyclists and pedestrians alike.
Excuse the constant onomatopoeias, but Marque describe the sound at the traditional, "ring", however it is crisp and loud enough to attract the necessary attention.
This bell encompasses all aspects of "classic", featuring 57mm stainless steel dome construction, this bell is built to stand the test of time, and is very high quality.
Lastly, this bell fits handlebars with a diameter 22.2mm (0.87inch) so is suitable for most bicycles, including cruiser bikes, mountain bikes and road bikes. A quality, solid option for the best bike bell for you.
TIMBER! Mountain Bike Bell – Bolt-On Model
"It's going down, I'm yelling…", as was best said in the hit 2000's track, but what's even more great than the song is the Timber! Mountain Bike Bell.
This is the new and improved version to the previous bell, and features numerous improvements and upgrades. Some of these include: a higher quality internal cable that dramatically increases its lifespan, a narrower bar profile so it is ergonomic, streamlined and not clunky, as well as smoother mechanism shifting.
This isn't just any bell, and is actually rather smart. It utilizes a unique motion activated ring mode for passing other cyclists or pedestrians on shared use trails, and since it's motion activated and will work in split seconds, it can even be used to alert wildlife that may pop up in your way.
This is one option for a more hands-free mode, but can also be used in lock-out stealth mode for peaceful silence, and be rung when you decide to ring it like a normal bell.
It is a simple bolt on design to minimize hassle and effort when installing, and sounds like a million bucks, well loud enough to notify anything in your path of your presence. For what you get, this bell is an excellent option for the price!
Crane Bike Bell E-Ne Bicycle Bell
Now I may be biased driving a Japanese car, but in my experience Japanese products designed for hitting the road or a trail are just built like no other, and built to last.
This bell from Crane Bell Co. Ltd is no exception and promises no compromises in quality. It can be positioned on top of the handlebars like other bike bells or in front of the bar for a more aerodynamic fitment with a less visible profile.
The bell fits 22.2-31.8mm OD bars, and under the gorgeous matte black finish, it is made of high-quality brass and aluminum alloy.
They have cleverly used the dome design as well as the brass in the bell to resonate a pleasant, non-abrasive sound, that is still more than loud enough for safety purpose, and what's more is that brass will resonate longer than other materials.
As they promise, there is no detail left unchecked, and the bell allows for a quality, scratch-free mounting with rust-resistant stainless steel mounting brackets and springs.
You won't find a single plastic part on this bell, and it's a great option for quality that doesn't compromise.
Greallthy Bike Bell
Looking to add some functional bling to your ride? Well, this is the bell for you. It's made of premium quality brass which is anti-rust and anti-aging.
Also, as I mentioned with the Crane bell above, the brass sound resonates the sound longer than other materials; so you can be assured it will deliver the perfect sound to keep you safe time and time again.
The sound that resonates is very pleasant and not abrasive to the ears, yet plenty loud enough for your safety when out for a ride. With a retro design, high strength springs and a light, strong alloy bracket, this bell is hard to top quality-wise.
The bell fits bicycles with handlebar tubes outer diameters measuring 22.2mm – 25.4mm, and it can be placed on the right or left side.
Finally, this stylish bell comes with a protective sleeve to protect from sliding, as well as a 30-day money back guarantee and a 12-month warranty as a testament to its top quality.
Electric Bike Horn Electronic Bicycle Bell 120 DB
Next up, we feature the first fully electronic and computerized bell on the list. If you are one of those cyclists that are always seeking the next greatest tech innovations, this is the best bike bell for you!
This bell is very small, compact and slick in design, and comprises almost entirely of ABS plastic, obviously excluding the wiring and metal internal electronics.
In terms of the sound, you're probably wondering how it works. Well, it has a built-in booster circuit which produces sound output of up to an impressive 120dB!
This is powered by means of a rechargeable 280 mAh lithium battery with USB cable included, and the time to fully charge it is around 1.2 hours.
With merely one charge, you'll have approximately 2000 ring bells, and the charge will hold for about 20-30 days. Not only is the bell well loud enough to alert anyone in your path that you are riding, it has 3 pre-set sound modes, whistle sounds, hourly sounds, alarm sounds etc.
If the plastic construction is a concern to you, fear not as the bell is dust resistant as well as IP 65 waterproof level! Finally, it is super easy to install by means of the silicone strap fixed on the handlebars, and is suitable for 0.86″-1.25″(22.2-31.8 mm) diameter bicycle handlebars.
Delta Cycle Airzound Very Loud Bike Horn
Another first on the list, however this is not innovation by means of technology, but rather… air?
Yes, you read that right, the Delta Cycle Airzound isn't technically a bell, it's actually more of a foghorn/air siren. With this horn, there are No batteries or cartridges required, but rather is pumped up and refilled using any standard bicycle pump.
However, even though the horn doesn't use batteries, it comes with all the "bells" and whistles of the ones that do- minus all the hassle. Features like this include a volume control switch etc, with the max output volume being up to a whopping 115dB, competing with electronic and mechanical bells alike, with nothing but air!
The air horn is available in a host of colors and simply clamps to your bike's handlebar. It is super versatile and will fit any handlebar widths ranging from 22mm to 26mm.
The only consideration you'll have to make, is whether you're going for a stealthy, incognito bell or don't really mind what it looks like, because for all this horns amazing functionality and brilliant features it's not the most appealing option on the list looks wise.
But aside from that petty consideration, this horn is covered by a lifetime guarantee on any manufacturing defects or issues you may have, so you can be assured it is top quality!
LESOVI Electric Bike Horn 120 db Electronic Bicycle Horn
Another stellar example of a high-quality electronic bell, the Lesovi is certainly a contender for one of the best bike bells on the list!
This bike bell can reach 120dB which is loud enough to alert anyone or even people in a vehicle to your presence. Also, it's incredibly easy to use, making it a perfect bicycle accessory for you or your kids.
It is powered by means of a rechargeable 280 mAh lithium battery with USB cable included, and the time to fully charge it is around 1.2 hours.
With merely one charge, you'll have approximately 2000 ring bells, and the charge will hold for about 20-30 days. As I mentioned, the bell is super easy and convenient to use, featuring a separate switch design, meaning that the control switch and bike horn are separated.
You can install the control switch right next to your thumb, which allows your hand to never leave the handlebar while using it, keeping it safe while cycling and eliminating any fumbling and looking for the switch which not only distracts you from riding, but could prevent you from ringing the bell in time.
Finally, this bell is both easy to install, (no tools and within 2 seconds) and durable (shatterproof, dustproof and IP 65 certified waterproof!)
An excellent, tough bell despite being mostly ABS plastic. With merely one charge, you'll have approximately 2000 ring bells, and the charge will hold for about 20-30 days.
Knog Oi Bike Bell
Last but not least on this list, we have another classic, fully forged metal bell. As the title suggests, this bell is available in an assortment of different metals and styles including a black polish, copper, brass and aluminum.
The first thing that strikes one about this bell, is undoubtedly the look. It sports a one-of-a-kind design, which is ergonomic and stealthy to the max! It doesn't protrude at all, and features its own cable management system to deal with whatever configuration your bike has.
Next up, is the sheer quality of the bell. All the parts are premium- from the CNC-machined brass/aircraft aluminum dinger, stitched "vegan" leather shim and a metal injection molded stainless steel spring construction, and reinforced nylon mounts.
This bell screams quality, and is backed up by the way the bell screams; which is a crisp, loud but pleasing sound, loud enough to alert anyone or anything in the vicinity.
It is the first bell available in different sizes, so no matter your handlebar width, the large Oi Luxe fits 23. 8 – 31. 8mm bars and the small Oi Lux fits 22. 2mm bars. A great quality bell to end off the list!
On Sale
Things to Consider When Buying A Bicycle Bell:
Design:
The design as well as the craftmanship of the bells are a huge factor to be taken into consideration when looking to invest your money in a bike bell.
As you could tell from the list, many of the bells featured unique, quirky shapes, sizes and mechanisms of operation, that all effectively impact factors like streamlining, ergonomics and aesthetics.
Whichever style suits you; you'll want to make sure not only that it fits to your width of handlebars, but that you're happy with the overall look, fit and crafting of the bell.
We made sure to include bells of every shape and size on the list, so choose the best one of your liking!
Price:
Generally speaking, even the best bike bells aren't expensive, and unlike the vast majority of riding gear won't leave you out of pocket.
However, the quality of the materials and manufacturing process of the bells is definitely a factor linked to price, and because they're already fairly cheap, you probably don't want to cut corners and cheap out; especially when it's considered that your little bell could save you from serious injury or even worse when riding.
That's why on our list we made sure to include a spectrum, from bespoke classic metal bells that will never rust or break, to newer technology focused plastic & electronic bells.
So, with all these options, go for the best one for you, but don't get something cheap and nasty because you'll end up needing it replaced in the best- case scenario.
Durability:
Closely linked to the previous factor- durability is a big factor to be considered especially with a sport like cycling.
As a rule of thumb, the high-quality metal bells will always be your best bet from a durability standpoint- constructed of aluminum, stainless steel, copper or brass for their awesome sound.
This being is not to discredit bells made of plastic, but if they are, you should definitely make sure they are shatterproof, dustproof and waterproof (especially important for the electronic variant bells).
Mountain biking or cycling in the wet can be especially taxing on your gear, you generally speaking just go for a sturdy, durable and rustproof option in the event of a fall or moisture getting in contact with the bell.
Sound:
"That has a nice ring to it", is exactly what you are wanting to be saying about your bell. Nobody likes the obnoxiously loud bells that sound like a parakeet with a tennis ball down its throat coming up and giving them a fright from behind.
This being said, the primary focus and objective in mind when getting a bike bell should be safety, and in order for your bell to be safe it needs to be loud enough (generally speaking over 100dB to be heard in traffic, trails etc) and it's just a bonus if it sounds nice.
Brass bells have the nicest ring to them due to complicated scientific density and material factors that we won't get into, while some of the electronic bells on the list have different sound outputs that can be switched between.
Again, it is all up to your preference but make sure it'll be loud enough, especially if it's for your kids bikes etc. You can't rely on a bell for safety, and keep vigilant at all times, but they certainly are an excellent last line of defense.
Types of Bike Bells:
Modern:
The modern classic bells are something that'll just never go out of fashion. There's just something about wrapping a finger around the latch, feeling the spring-loaded coil mechanism turn and hearing the sharp, distinct ring!
These bells are usually made in assortment of high-quality metal parts. These bells won't let you down, and are especially good if the materials are certified rust-proof etc.
Out of most of the bells available, these are by far the most common, tactilely pleasing and diverse ones available, we'd highly recommend investing in a quality, classic metal bell, you can't go wrong.
Electric:
If you're one of those tech-centric riders, these are the bells for you. Modern electric bike bells come with all the "bells" and whistles, and all jokes aside are an incredibly good choice for your bike bell.
With the only major downsides being that they need batteries/need to be recharged and that they are primarily plastic and not as rugged as metal alternatives, you have way more options with electric.
Some of these advantages include: Instead of a fixed sound style and volume output, electric bells are often adjustable.
What's more, is that instead of fumbling to manually ring a bell while going at speed which distracts you, these electronic bells usually sport a convenient button that sits by your thumb, or even a motion sensor that rings hands-free.
With all this innovative tech brought to the table, electric bells are a serious competitor to classic ones.
Horns:
On this list we only feature one such variant of bike bell- the Delta Cycle by Airzound. These horns work by means of building up pressure inside a bottle-shaped container with any regular bike pump, and then once the bell is rung, that high-pressure air is forced out of a valve, resulting in a high-pitched honking noise (much like the human concept of flatulence, just ask your saddle).
If you were by any chance around in WW2 and hear an air-raid siren, the early models of those were the same concept. This is ingenious as it requires no battery or charging, yet comes with all the adjustability of electric bells.
The only considerations are the looks of these bells as the whole contraption can be less attractive than a smaller, tucked away bell, as well as the fact that it is plastic and less durable than other bells.
Clappers:
Clapper bells are essentially the same as classic bells, in the ways that they are both primarily comprised of high-quality metal parts, and are mechanically operated.
However, where they are different is that where the classic bell has an internal mechanism that rings plates, the "clapper"- or little button you flick the bell with, actually creates a double-resonating sound by means of an external ringer.
These can be super loud because everything happens outside of the mechanism.
In Conclusion:
Now that you know a clapper from a classic, and are well informed about everything bike bell- the decision is ultimately up to you what you go for, just remember to always keep safety as the first priority when buying one, and even more importantly remember the bell is a last line of defense, always practice proper situational awareness and safety practices when riding!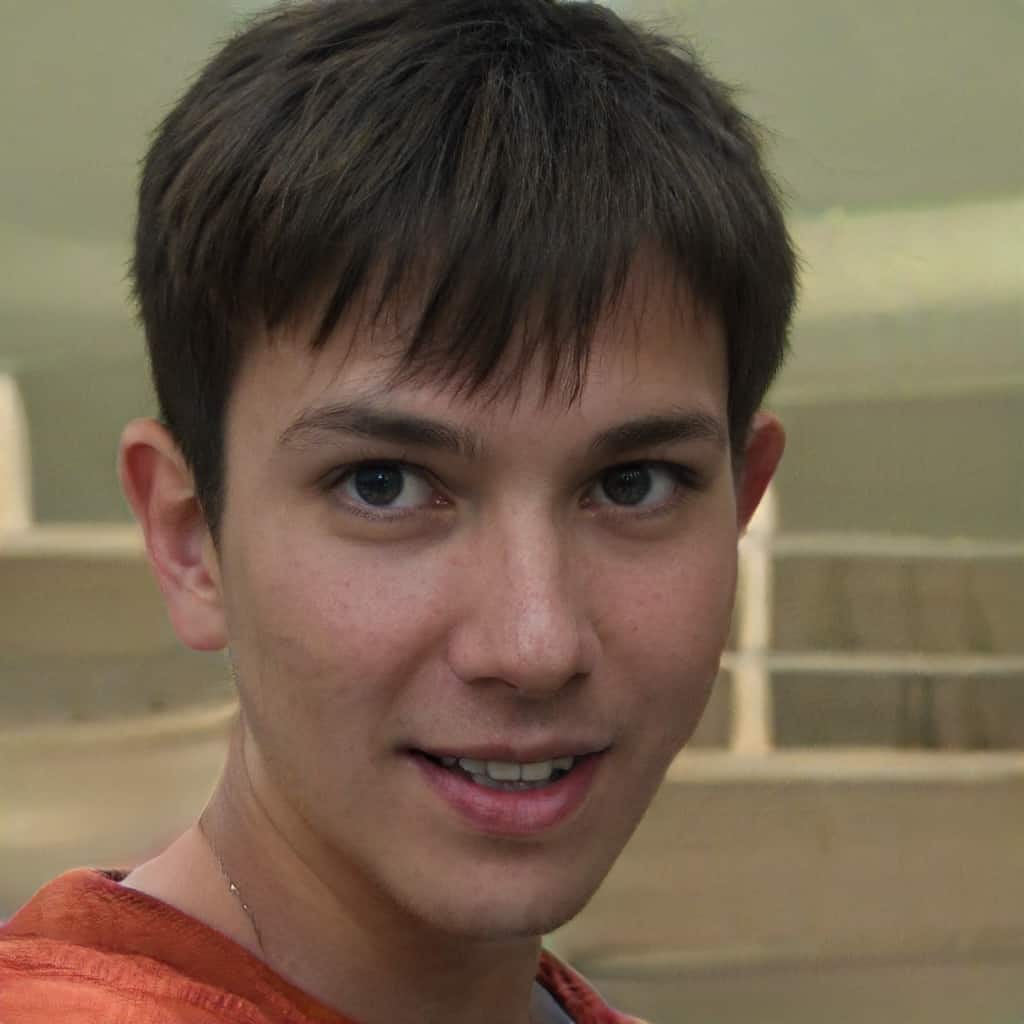 I'm James Duff, a 29-year-old from Orange, California, fueled by a lifelong passion for bikes. From childhood pedaling to exploring BMX tricks and tackling mountain trails, biking has been my constant. Now, I'm translating that love into words on this blog. Join me in discovering the thrilling world of biking, as I share insights, gear essentials, and personal adventures. Let's journey together through the exhilarating realm of cycling.