The 7 Best BMX Shoes 
Bicycle Motocross, or BMX for short, is arguably the most intensive form of cycling out there.
If death defying jumps, monstrous airs and brain bending tricks don't sound "gnarly" enough to you, perhaps consider base jumping off a crane to curb your adrenaline cravings.
With all that being said, BMX riders need shoes rugged enough to contend with the conditions, and this is where our list of the best BMX shoes comes in.
(Disclaimer: many of the shoes listed are "skating shoes" – often made to support ankles and toughened with suede to combat skateboarder's friction from their grip tape, which would wreck normal shoes in a matter of hours. Thus, they are the perfect contenders for BMX riders too!)
Vans Old Skool Sneaker
A marginally reimagined step up from Vans original hit sneaker- the Old Skool, the Old Skool Pro shoes feature many of the same characteristics as the original (because if it's not broken, why fix it?) with a few little tweaks and improvements.
Among the new improvements, the Pro version's features include a tough and durable suede, canvas, and leather upper; with single-wrap foxing tape. They feel rigid around the foot but super comfortable, which is hugely thanks to the new UltraCush HD sock liners.
If you can picture a layer of melted marshmallow in between your foot and the sole, that's the most accurate analogy we can possibly give. It provides ultimate comfort and wearability while providing the highest level of impact cushioning which is essential for all the hard landings on the pedals in BMX, which can effectively bruise or even break your feet if they are not properly cushioned.
The bottom of the sole features the timeless Vans original waffle pattern, renowned by extreme athletes for its superior grip and control.
The Old Skool Pro also includes Duracap reinforcement rubber underlays in high wear areas for unrivalled durability, which means all the more jumping and skidding around in the gravel for the rider. These are excellent shoes for BMX riding, and many skaters and BMX riders swear by them. 
Five Ten Freerider Pro – Men's BMX Mountain Bike Shoes
Next up is a cycling-specific shoe, from a company with their foot wedged in the door of technology-based cycling shoe design. (Excuse the pun)
These shoes were purpose built to conquer mountains and slay trails, so it would stand to reason that they're a solid option as a contender for the best BMX shoes.
The 100% synthetic upper is bound to last, being fully weather resistant and provides a stiff, grippy and secure feeling around the foot, that is if you remember you're wearing them!
They are feather light weighing only 14oz and you can quite literally forget you're wearing them at times. The rubber sole is comfortable enough, with the inner sole sporting a molded Ortholite sock liner and the mid sole being a compression-molded EVA.
Finally, with the outsole featuring the signature S1 dotty pattern, which is crafted to adhere to pedals with unbeatable grip and durability when compared to other flat riding shoes.
With maximum protection, cushioning and wearability while riding in mind, Five Ten constructed the shoes with a thick padded tongue, collar and footbed, a breathable mesh lining and most importantly an impact-resistant toe box, because who likes stubbing and breaking toes when bailing out of a 5ft air?
These shoes are an excellent option if you're the type that likes high quality cycling-specific products. 
DC Men's Anvil Xe Skate Shoe
Coming in next, we have the DC Anvil Xe. These are low cut, medium profile skate shoes bound to thrill any rider or skateboarder alike.
The upper is constructed of a high-durability vulcanized canvas, and provides just enough flex to move around while pedalling and such, but is nice and rigid so you're not sliding round in the shoe while riding.
If you're not sure what 'vulcanization' is (like we weren't), it is as follows: "Vulcanization is a process for making rubber more durable by using sulphur to create links between the rubber's polymer chains." (While we still don't really have a cooking clue what that means, you get the picture that these shoes are built for business.)
This vulc construction provides great sole flex as well as exceptional pedal feel. These shoes look very stylish and appealing, so if you have a BMX ride at 5 and a dinner function at 6, you're covered.
The only irk we seemed to pick up about these shoes is that they tend to be quite snug, so if you're considering buying them perhaps but a half size or even a full size more than the shoes you regularly wear. A solid BMX shoe option that won't break the bank.
Etnies Men's Joslin Vulc Low Top Skate Shoe
Coming in hot is the all-purpose skate/BMX shoe coming from the skate shoe giant Etnies.
The Joslin Vulc Shoe is the vulcanized version of their best-selling shoe, the Jameson 2, which means a tried and tested BMX shoe with all new reimagined strength, comfort and pedal-feel. 
They're constructed of premium grade canvas and suede, and we already know that this classic combo of materials makes for great upper construction for BMX shoes.
Looks wise, this shoe is very simple and appears to be your average skate shoe, however it features premium performance design features like the following: STI foam lite insole, which provides the ultimate cushioning, protection and wearability (you'll literally want to sleep in them), a midsole egg crate construction for even more cushioning and comfort, and a clean, one-piece toe design.
This toe box is lower than previous shoes, providing much better control and feel over the pedals when riding, because nobody likes feeling like there is a mattress in between their foot and the pedal.
Speaking of pedal control, it must be mentioned in terms of grip, Etnies have incorporated the same geo-hex pattern found on the RCT, a winning pattern and rubber compound to ensure you never slip off your pedals when it counts.
A fantastic option for a simple, stylish BMX shoe that's casual and comfy enough to wear out too!
Nike Men's SB Zoom Stefan Janoski Skate Shoes
The next shoe on our list is probably the one with the most legendary status among enthusiasts of the skate community.
Aside from the history, this factor is largely down to the fact that the Janoski provides absolutely mental board feel. And the same is most certainly true when it comes to pedal feel, comfort and elegance.
These are fully vulcanized giving a 'broken in' and flexible feeling right out the of the box, so no more blisters and uncomfortable riding when first using them.
Furthermore, the Janoski's are constructed of Nike's dependable synthetic canvas upper, the Janoski is the benchmark for what a lightweight, flexible extreme sports shoe should be.
Let's not forget that this shoe is stylish enough to be worn out with virtually any outfit, outside of your BMX gear. And this shoe isn't just a pretty lace, they're built for taking a beating throughout their extensive life.
The new version come with Nike's reengineered Zoom Air sock liner, which provides adaptive cushioning dependant on where the impact is on your sole for lasting comfort.
The outsole is a tacky gum material, moulded into the wavy pattern that has made Nike a skateboarder's favourite because of how the shoes stick to the board and allow for optimum feel and control, which the same is true for BMX riders and pedal feel. An excellent option for lasting luxury when riding. 
Vans Unisex Old Skool Classic Skate Shoes
It would just be blatantly wrong if the OG status Vans Old Skool didn't make it onto our list. When the Van Doren brothers introduced to the West Coast skating scene in the late '70s, I bet they didn't know how iconic they'd become and the mainstream attention they'd attract.
These shoes have been worn by BMX riders since riding BMX was even a thing, and have most certainly stood the test of time. Earlier in the article we reviewed the Old Skool Pro shoes, and while these obviously are the better shoe, not only do they come with a bigger price tag, but they were actually specifically designed around skateboarding, and the wear and tear of grip tape as well as the impact/board feel of riding.
So, for a BMX rider, the original Old Skool shoes are more than adequate if budget is a consideration. These puppies are constructed of the same dependable and durable canvas and suede upper, with the toe portion of course being suede.
The toe caps have been reinforced with the suede to protect against repeated wear, and the metal eyelets ensure no fraying and loose laces over time and use.
The padded collars provide awesome heel and ankle support, and the classic waffle outsole ensures constant traction and comfort to the pedals.
These have been around so long for a reason, and many say that for the price, they are the best BMX shoe or skate shoe around!
DC Men's Pure Low Top Skate Shoe
Among the other legendary shoes on our list, coming in as the last shoe we'll be reviewing are the DC Men's Pure Low Tops. Looking like something out of the 90's voluminous era of shoes, these shoes have timeless appeal and their history as a bulletproof riding shoe precedes them.
This low cut, large profile shoe is a fusion of premium leather and suede materials, amalgamating in a masterpiece that is by no means short of padding. In fact, if you manage to hurt your feet with these stompers on, it'd be quite impressive.
The overlays and thick collars are reinforced with triple stitching that makes it abrasion-resistant. You won't have to worry about running stitches and worn-out seams for a very long time. With this great padding comes great sweating though, and is the only real con that should be mentioned, however there are ventilation pores on the toe cap and the side.
The mesh tongue aids in creating a breathability effect inside the shoe. On top of the back panel rests an Achilles notch that provides an added comfort to your feet. These shoes have Ortholite inners and the outsoles are made with an impact-absorbing rubber material for all the big landings.
The sole itself is divided into three separate sections. There's a hard section at the heel for abrasion resistance. The central mid-section of the sole serves the purpose of flexing the shoe.
The soft section on the toe box for pedal feel and control. For a comfy, stylish and impact/abrasion resistant classic shoe, this is a great option.
On Sale
Things To Consider
Now that you have our list of the best BMX shoes on the market at the moment, there are a few things to consider when buying a BMX shoe:
1. Design
As you probably noticed throughout the article and reviews, many of the shoes listed either are thoroughbred skate shoes, or emulate skate shoes, or were designed to be used for BMX and skating, etc.
This 'skater' style is very in now, and most shoes even non-skaters/BMX riders wear emulate this same style (look at every teenager wearing Old Skools out these days).
You may want to look for a pair stylish enough to wear when not riding, but primarily base your decision on factors like low top vs high top (better ankle protection in high tops, better movement in low tops), small cut/profile vs large (large will have better cushioning and small better pedal feel and control) etc.
It all comes down to aesthetically and functionally what suits your style and needs best!
2. Fit
As I mentioned, due to the skate-centric design both skate shoes and BMX shoes share, the fit will obviously be nothing like road or MTB clip on shoes etc.
They are all for the most part flat-soled, and you should look for a pair with a good insole, because you'll be wearing these shoes for a long time and they need to be comfortable!
While exact sizing differs from company to company (A size 10 from one company may fit completely to a size 10 you're used to from another), you should size similarly to other riding shoes, or use discretion when buying.
3. Flexibility
On most clip-on cycling shoes, you'll notice the sole is almost always a hard, dense plastic material.
This is specifically designed to give the best pedalling efficiency over long periods, however, because of the nature of BMX, you'll need 3 main things: First, Grip (coming from the tread and largely from how the shoe flexes and conforms to the pedal).
Second, Impact absorption (the soft rubber soles absorb the huge impact from jumps and not having any suspension) and finally, Pedal feel and control (based on density of soles).
Thus, a softer, more flexible shoe is ideal, but cannot be flexible to the point of being floppy or they won't absorb impact.
4. Grip and Traction
While many shoes have their patented tread and sole patterns such as the Old Skool waffle pattern etc, and while this is super important for grip and traction, as we mentioned the best BMX shoes always should be flexible.
Flexibility is the main factor that influences grip as well as impact absorption. Good grip and feel from the sole to pedal is vital, you definitely don't want to be slipping around when landing big jumps and going for tricks.
5. Laces vs. Slip on
While each shoe has their pros and cons, this factor honestly is personal preference, and factors that need to be weighed up.
For instance, while we find lace ups usually give the best fit and feel, dangling laces caught in a chain may result in a crash or injury, but by the same token slip on shoes could come loose and come off completely resulting in the same thing.
If you do go with the slip-on option, make absolutely sure the sizing is right, and if laces then the pro tip of the day is to simply tuck them inside the tongue when riding!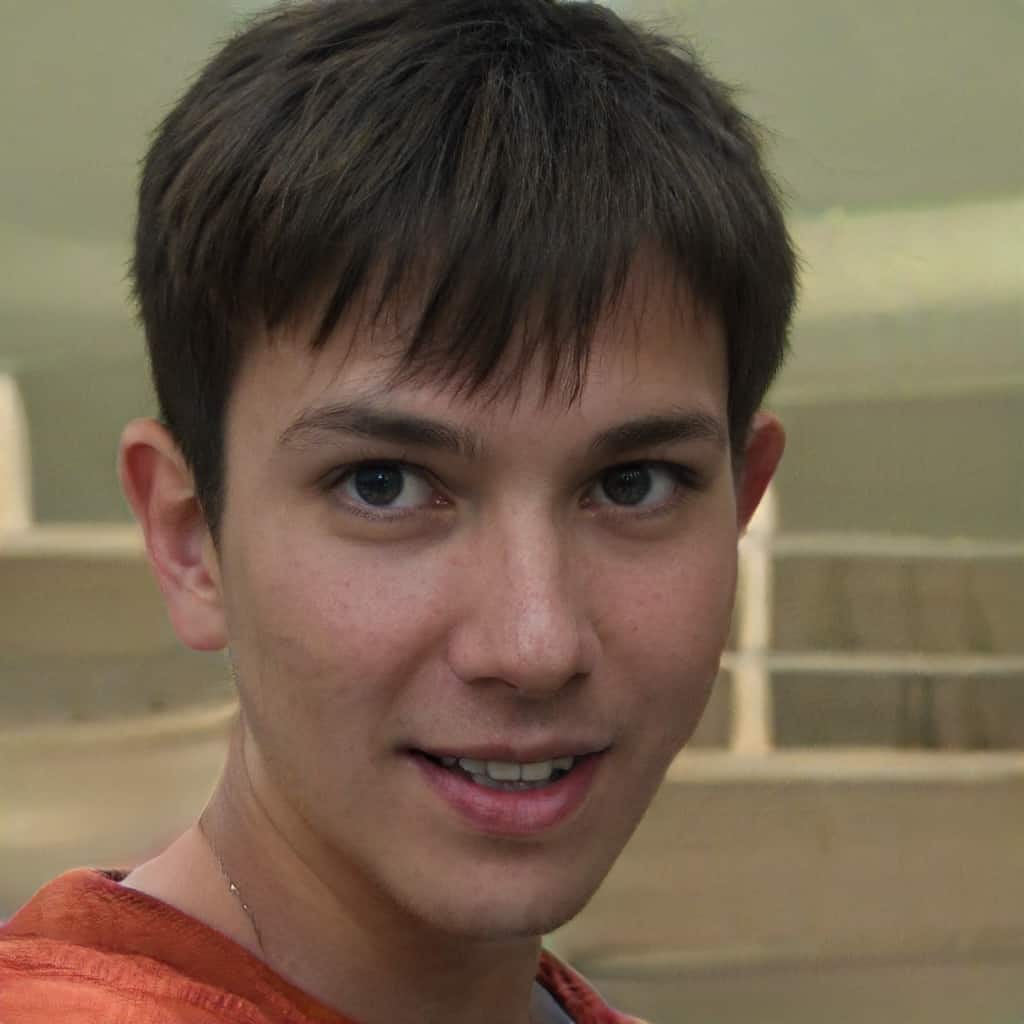 I'm James Duff, a 29-year-old from Orange, California, fueled by a lifelong passion for bikes. From childhood pedaling to exploring BMX tricks and tackling mountain trails, biking has been my constant. Now, I'm translating that love into words on this blog. Join me in discovering the thrilling world of biking, as I share insights, gear essentials, and personal adventures. Let's journey together through the exhilarating realm of cycling.