Why Use MTB Knee Pads?
Mountain biking is an inherently dangerous sport. We all know this. However, it has never quite been normalized to ride with the suitable protection.
At the end of the day, mountain bikes are more powerful and responsive than ever before, and with this increased speed and downhill performance, comes the ever-increased risk of a fall or collision.
You wouldn't wear just a helmet and nice reflective vest when riding a motorcycle on a nice smooth tar road, so what makes that adequate for a rocky, uneven, downhill speedway?
In addition to your helmet, we highly recommend investing in some good protective gear for knees, elbows, shins etc, designed for MTB that doesn't compromise movement but ensures safety.
In this article we'll specifically be covering the all-important patella-protectors, as the knees are often the most common areas one hurts when coming off a mountain bike.
Things to consider before choosing your MTB kneepads:
Before we dive in and have a good look at some of the best MTB knee pads on the market right now, there are a few things to take into consideration before making the decision regarding the best MTB knee pads for you.
When to wear knee pads for MTB?
As we can see in countless of the product reviews, kneepads are no longer mere hunks of plastic strapped to your legs.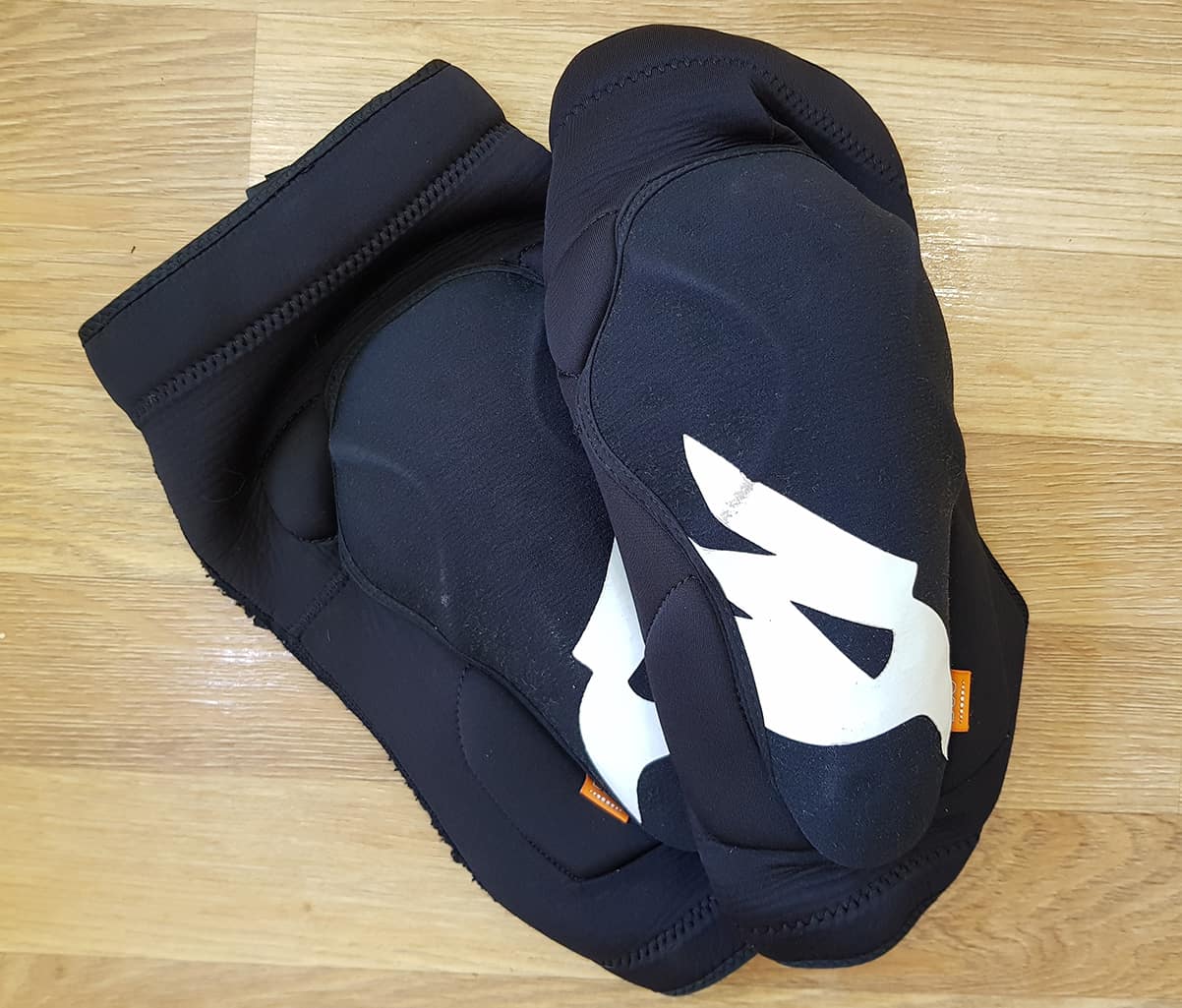 They have advanced to the point that many MTB Knee Pads use advanced technology to be light, flexible and comfortable enough for all-day rides, meaning there's very little reason NOT to wear them for aggressive trail riding.
In our view, if there is any high-speed, downhill or rough terrain you plan to be attacking on your two-wheeled steed, you really should take every possible measure to protect yourself.
This means knee pads, shin guards, elbow pads and any other type of body armour.
The harsh reality is that a shattered patella or shin can have you out of action for months, and all that it would've taken to prevent was simply wearing some protection.
How to size MTB knee pads, and how tight should they be?
One of the most blindingly infuriating things that can happen while riding, is that your pads don't fit correctly, and are either too tight, causing sweating, discomfort and cuts off your range of motion; or worse yet are too loose and slide down your calf.
Seriously, you do not want to be going 50mph down a rocky single track, while simultaneously hanging onto your knee pads by your toes.
When it comes to actually purchasing your knee pads, there are two main things to consider. Firstly, for the fixed-size pads (those that are a slip-over sleeve style) you need to use a tape measure to work out the circumference of the areas that the pad will sit, which could be anywhere from your thigh, to your actual kneecap, to your shin.
Select the best size, and keep in mind that if you're putting them over pants, you'll need to compensate for that. If you're looking at one of the adjustable MTB knee pads with straps, you pretty much should be fine, as the straps can tighten or loosen to ensure the perfect fit.
Whichever option you go with, make 110% sure they fit correctly, because even a slightly loose pad can get torn right off should you have a serious impact. Good MTB knee pads should be snug, but not too tight, and breathable and flexible, but not too loose.
Here Are Our Top 9 MTB Knee Pad Picks
GuTe Knee Pads
Kicking the list off, we have the GuTe MTB knee pads. These kneepads offer comprehensive protection as well as heavenly comfort.
They are constructed out of lightweight, moulding EVA memory foam cotton, and are covered in a 'tortoise shell' of tough PP plastics.
Both play a huge role in the event of a fall occurring, with the PP shells offering shock resistance, and the EVA memory cotton foams playing a better cushioning role in collision, as well as great comfortability the entire time.
If you've ever experienced the crippling pain in the neck of kneepads that slip and slide around your leg while you ride, fear no more.
These pads sport an ergonomically articulated design which independently fits the left and right leg for unmatched comfort, and to specifically prevent slipping and irritation.
It also has multiple ventilation holes, as well as an adjustable strap for the perfect fit and convenient wearing. A great affordable option to start the list off!
Launch PRO D3O Knee Guard
Coming to you from the renowned name in extreme sports; FOX is the collaboration with a huge name in the protection game; D3O to bring you the Launch Pro D3O.
A higher-end model on the spectrum, this product will have you feeling as safe as houses. The D3O CE certified build allows the MTB knee pads to stay flexible for full range of movement and comfort, but upon impact they instantly harden to dissipate the force of the crash.
They also combine that technology with a removable hard cap for bulletproof durability and top tier mountain bike performance.
The MTB knee pads feature breathable, moisture wicking construction for all day comfort, because the only thing worse than a poorly fitting knee guard is one that slowly microwaves your knees while you ride.
Made out of a stretchy perforated neoprene material, these MTB knee pads are optimized for performance, but we'd expect nothing less from an industry leader like FOX and D3O.
Demon Enduro Mountain Bike Knee Pads
Ride like a demon out of hell with the Demon Enduro MTB knee pads. These come as a pair and are designed to be ultralight, breathable, comfortable and low profile.
While the protection and padding are not cutting-edge, it does the job by protecting all the important areas, and compensates by offering absolutely little to none pedalling resistance.
They are so featherweight you'll forget you're even wearing them while shredding trails.What's great is that these knee pads are designed to fit under any pants should you be wearing long pants, as knee pads just never seem to sit well when placed over pants.
They'll keep you safe without breaking your wallet. In terms of materials, they are constructed of ventilated neoprene materials that allows for plenty of airflow.
It also features 10MM EVA foam cushioning & a tough Kevlar (yes, the stuff they use for bulletproof vests) knee cap cover to keep your skin safe and prolong the life of your pads.
Silicone 'anti-slip' bands run from top to bottom and keep your pads securely in place while riding.
IXS Unisex Carve Evo+ Breathable Protective Knee Guard
Up next, is another high-end pair of unisex MTB knee pads coming to you from IXS, called the Carve Evo's.
These particular pads don't utilize hard plastics for knee covers, which make them extremely lightweight, ergonomic and comfortable.
Also, the pads used are interchangeable. These pads come in a variety of sizing options including for kids, and are made of the absolute highest quality materials.
As the base material, you have Aero Mesh, which is lightweight 3D performance mesh, optimized for breathability and moisture wicking. It ensures structural strength and a high level of comfort to help you stay dry and focused while ripping through death defying trails.
Then for protection, you have what IXS call X-MATTER – Flexible Viscoelastic polymer absorbs forces without hindering range of motion, the open cell compound is engineered to withstand multiple impacts in the same region while retaining its shock absorbing properties.
Essentially, the provide maximum protection with minimal volume. Pretty hi-tech! This is an MTB knee pad that is clearly designed exclusively for bikers, bringing LoopLock closings for an adjusted fit, the Carve Evo+ is an extremely high performer that doesn't compromise on the unrivalled comfort.
Finally, these are machine washable, meaning you can be safe and not stinky, morning, day & night!
Bodyprox Protective Knee Pads
If you're looking for uncompromising protection, without compromising your pocket, you should take a look at these MTB knee pads.
Bodyprox manufacture padding and protection for a number of different uses and disciplines an unbeatable price. They're available in two sizes and non-adjustable slip-on in design, so ensure your measurements are correct for this one.
In terms of materials, these are constructed of 45% polyester, 25% rubber, 30% EVA, and are certified latex free.
These materials all amalgamate together to form a high-density strengthened & reinforced foam which provides good elasticity, a breathable and heat mitigating material which is super comfortable to wear.
They are ergonomically designed to be very aerodynamic, super lightweight, provide full freedom of movement & range of motion, while ensuring your knees are kept protected throughout the ride.
An ideal knee protector for any and all outdoor sports including mountain biking.
Provided you get the correct size, these MTB knee pads feature no-slip grip features to create a bond to your knees when you slip them on, effectively increasing blood circulation, and minimizing joint stiffness and impact while riding and in the event of a crash.
A great option that'll save your legs, without costing an arm and a leg!
Fox Racing Enduro Knee Sleeve
The next pair of MTB knee pads comes from a brand we already featured; none other but the industry giants FOX.
However, this pair is more affordable and more of a mid-range enduro style sleeve. Being fully pedal friendly, these lightweight slip-on knee pads are perfect for all mountain/trail riding.
They give you flexible coverage without the restriction of full MTB tights. They are made out of multiple top-quality materials, including a full-perforated neoprene and stretch material outside and backing which ensures the best performance possible while keeping you cool & comfortable.
The multi-fabric construction provides a perfect, snug fit that will keep you secure throughout your whole ride. The breathable, stretchy material keeps you cool and dry and prevents the guards from slipping down for the whole ride, and they can be removed and put back on at any time.
These are a great affordable, quick and easy option for staying safe while riding from a renowned and trusted brand, you won't be disappointed.
Demon D3O Hyper Mountain Bike Knee Pads
Another aforementioned brand, except the more high-end, comprehensively protective version, the Demon D3O Hyper MTB knee pads.
As we saw with the D3O FOX pads, D3O this time is partnering up with another huge name in MTB; Demon, to create some serious knee and shin protection for MTB and downhill riders.
The pads span from the knee portion all the way down to the shins, and so does the D3O high performance shock absorbing foam. Yes, that's right – the reinforced D3O protective material is found in both the KNEE and SHIN sections of this pad – meaning you'd be hard pressed to incur any sort of leg injury while riding.
The majority of the pads are made of perforated neoprene, which enhances both venting and moisture control. This is boosted by Terry lined wicking for maximum comfort and minimum moisture in the pad while riding.
They also incorporate a soft mesh panel inner knee to keep your legs cooler than a cucumber. Integrated comfort pad is double woven on the centre knee, ensuring a high-quality and durable fit and finish.
These MTB knee pads are held in place by 3 woven elastic comfort straps that effectively stop your pads from riding down.
The serious kicker is the Kevlar front shield keeps your pads from getting chewed up on rock hard dirt and rocks (again, yes – it is the same material used in bulletproof vests, so you're not only safe from rocks, but .50cal bullets too.)
If your legs somehow get injured while using these, you've got to be the most-unlucky rider to ever exist!
Mt. Sun Gear Mountain Biking Knee Pads
For our next product, these pads received a full-house 5-star rating; and for good reason!
These MTB knee pads were designed by avid bikers who know what works and what doesn't, so they designed these mountain knee pads specifically to provide exceptional impact protection whether bombing down some fast-paced single track, or heading out for a ride on the local bike path or dirt road.
They are ergonomic shock-resistant EVA pads, engineered to increase protection as velocity increases. These lightweight pads will help protect you from a crash that could end your riding season.
The hook and loop straps allow for perfect fit, flexibility and comfort, as well as the non-slip and adjustable lip design to hold them securely in the correct position for proper cushioning in a collision.
The pads are relatively breathable, but if they get sweaty and gross during a ride fear not, they are machine washable as well as line dryable.
This means you can use them time and time again for reliable, intelligent protection!
G-Form Pro X2 Knee Pad (1 Pair)
For our final pick, meet the bike-centric company, comprising solely of enthusiasts that claim to have, "taken 95mph pitches straight to their elbows" and "fallen off bikes on 700ft declines".
With this in mind, you can't really argue that there's anyone more credible to make protective gear.
These particular MTB knee guards feature the highly intelligent molecular SmartFlex technology, meaning the molecules within the pad are flexible as you ride, but immediately harden and bind together on impact.
This technology finally assimilates with riders, because it doesn't sacrifice any mobility or range of motion, yet allows you to feel as if you're landing on pillows in what would otherwise be bone-shattering impacts.
The low-profile gear fits like a second skin, meaning the compression sleeve-like fit with the silicone grippers ensure your pads stay in place while you're hard at work in the saddle.
What's even more amazing, is that G-Form's ventilated pads have mesh backs and use moisture-wicking, UPF 50+ fabric; yet it is still waterproof!
The SmartFlex process creates a waterproof pad that seals out water and foam-eroding perspiration – and they're machine washable.
A flawless pair of MTB knee pads that tick every box, all for impressively competitive pricing, and a perfect pair to conclude our list.
In Conclusion: Which MTB Knee Pads Are Right For You?
The answer to this question depends entirely on your riding style. If you aren't pursuing the gnarliest and most death-defying trails, but rather want to ride MTB leisurely and comfortably, you can definitely get away with a budget ultralight foam pair of knee pads.
However, if you're on the other end of the spectrum attempting huge jumps, drops, high speeds and tough terrain, you'll need all the protection you can get, like some of the hardening upon impact pads, or Kevlar/plastic protector pads, for example.
Whatever option you decide to go with, just make sure you always practice caution when riding.
Even more important that any pads, are a deflated ego and knowing your limits, because accidents happen within the blink of an eye when riding MTB, so stay safe, stay protected and most importantly ride hard & have fun!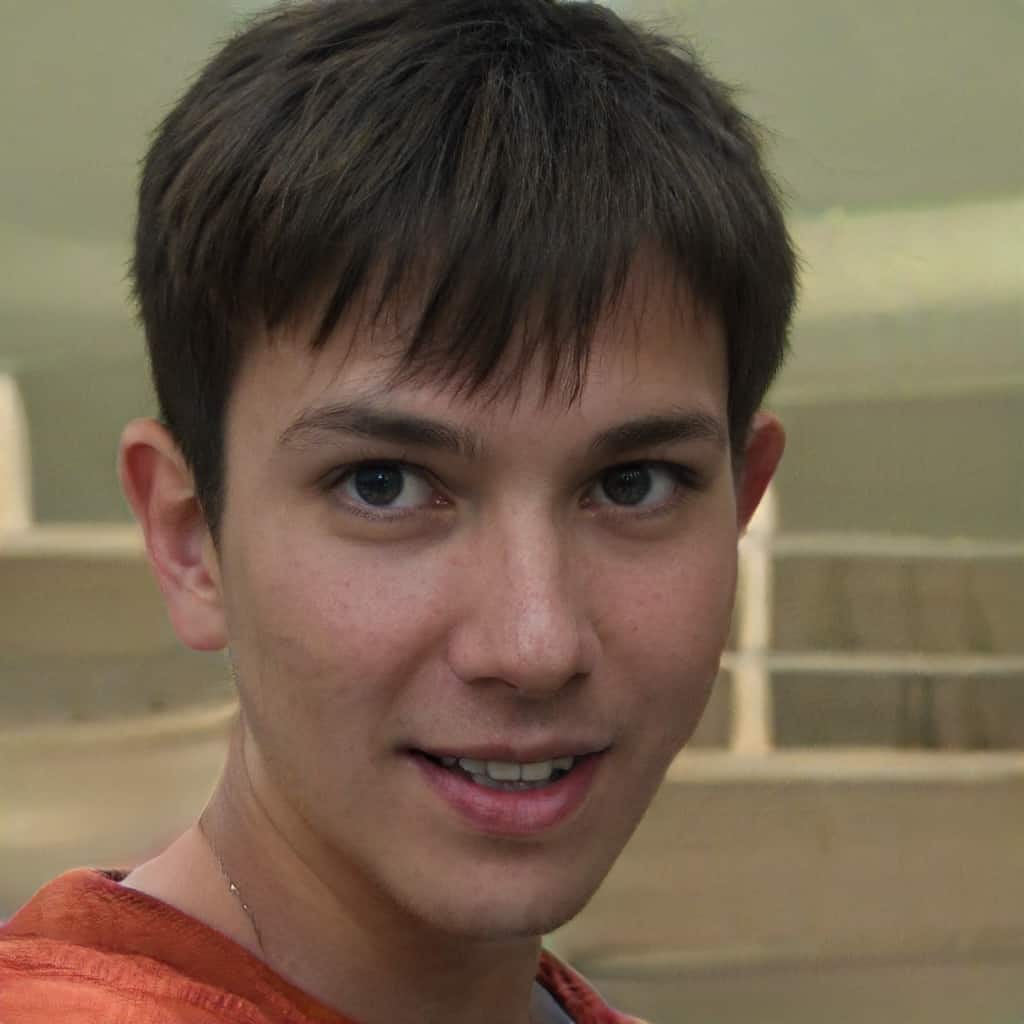 I'm James Duff, a 29-year-old from Orange, California, fueled by a lifelong passion for bikes. From childhood pedaling to exploring BMX tricks and tackling mountain trails, biking has been my constant. Now, I'm translating that love into words on this blog. Join me in discovering the thrilling world of biking, as I share insights, gear essentials, and personal adventures. Let's journey together through the exhilarating realm of cycling.