Kent mountain bike trails can be found all over the beautiful and vast county of Kent in South East England.
Kent, affectionately known as the "Garden of England" thanks to the scenic beauty and all the fruit that thrives there such as apples, cherries and hops; is steeped in history, culture and world-famous heritage sites.
It was the home of Henry the 8th, and has popular tourist locations such as Hever Castle, Leeds Castle, Dover Castle and of course the renowned Canterbury Cathedral.
Along the exquisitely scenic coastline, the White Cliffs of Dover can be found too, chalk cliffs that are up to 350 feet high!
Along with this are countless outdoor activities to experience, whether you're a cyclist, beach or countryside person, there is something for everyone.
If you're looking for a short escape with beautiful beaches, stunning castles, exciting culture and delicious food and drink, then you've come to the right place.
As delightful as Kent sounds as a tourist attraction, let's get to the real reason you're here. You're interested in the cycling attractions around Kent, and the good news is – there are plenty of them, all set in breath-taking locations!
The "Garden of England" is absolutely packed with trails, quiet roads and scenic routes to cycle, so without further hesitation, let's get into a quick overview of just a handful of riding locations that this beautiful little place has to offer!
Our Top Kent Mountain Bike Trails
Bedgebury Pinetum MTB Trails
Kicking off our list is the largest and most popular destination for physical outdoor activities in Kent like running and cycling.
Besides being a scenic forest location straight out of a cyclist's daydream, this area has something for everyone.
From novice cyclists and families looking for a day of fun, to speed-freak adrenaline junkies looking for thrill, there are many levels to the Bedgebury riding experience.
From novice cyclists and families looking for a day of fun, to speed-freak adrenaline junkies looking for thrill, there are many levels to the Bedgebury riding experience.
With over 2000 acres of forest and nearly 30km of single and family tracks, it's no wonder this is the most popular riding destination in Kent.
The trails are scattered around everywhere, you just need to make sure you know exactly what you're riding. You don't want to mistake an easy, meandering ride for one of severe difficulty with jaw dropping drops on any track you're riding.
Bedgebury is definitely a recommended spot to check out if you're looking for mountain bike trails in Kent.
Bluebell Hill MTB Trails
Careful – or you might just miss Bluebell Hill. It is one of the smaller and lesser known or conversed about mountain bike trails in Kent; a hidden gem if you will.
It is a chalk hill between Maidstone and Rochester, and it overlooks the River Medway and is part of the North Downs.
Historically, the hill was mined for chalk, but now has some settlements scattered over it, and it wouldn't be on this list if it didn't have some fun little trails too!
There is actually very little info out there regarding the exact tracks, however it is to be noted that much of the area is covered by footpaths and walking trails, but on the latter side of the hill is a fun descent path.
If you're feeling adventurous, don't overlook this area as there are trails to be ridden, just be on the lookout for pedestrians.
Canterbury Mountain Biking
Canterbury is known as the headquarters of the Anglican sect of the Christian faith.
Set around the historical landmark of Canterbury Cathedral, this little town was actually originally built by the Romans. If you cycle around the cobbled roads, you'll still be able to see the Gothic and Romanesque elements present in the town to this day, what with its stone carvings and stained-glass windows.
All in all, it is a beautiful place to visit, and the good news is that it also has some shredding opportunities.
The trails are mostly easy to intermediate level, and rather lesser known in the surrounds and outskirts of town, but locals report some good fun should you find the right trails.
Capstone Farm MTB Trail
Capstone is somewhere between a farm reserve and a national park. It has a variety of habitats including ancient woodlands, old orchards, a freshwater lake, meadows and hedgerows, with many scenic nature areas to explore.
The park has a well-equipped visitor centre with disabled access, family friendly facilities, information leaflets, natural history displays, picnic and refreshment areas.
Take advantage of the small but fun mountain bike/cross country trail, it is a rather short loop around Capstone Farm Country Park.
It has few features and is not very technical, but it is super good for a little training session or day of fun practicing. Everything such as entry points are marked, and it is considered an easy going, leisurely ride.
Covert Woods MTB Trails
Covert Woods is another renowned set of mountain bike trails in Kent. It has the Elham Valley Way winding through it, and there are a number of other public footpaths which go deeper into the wood.
The woodland is full of dazzling dappled light that finds its way under the canopy of the mature trees and onto the forest floor, which make for a real show of nature.
Each trail in the area is ranked as more of an intermediate level, meaning you may not want to dabble if you're a complete novice to Kent mountain bike trails.
This is especially true for some of the inclines and subsequent drops around these trails, but alas if you're confident in your abilities this is one of the more renowned spots around Kent to check out!
Folkestone Mountain Biking
Based in some local farmland, this area features a bunch of more basic to more challenging trails to explore.
While there isn't too much info about the area because it is the surrounds of a town and nature rather than a dedicated MTB destination.
What is apparent is that the terrain can get roughed up at times due to farm equipment, and the terrain can be rather tricky if the land has recently been churned up by farm traffic.
If you're lucky (or extremely unlucky) you should expect to see a horse or two on your journey, so try to ride trails when horse riders aren't around, or simply just maintaining distance so as not to spook the horses.
There are reports of some fantastic descents and hilly tracks in the area, so take advantage if you're in Folkestone.
Park Hill MTB Trails
A smallish local area in Dover, Park Hill consists of a couple of sprawling mostly green single tracks to be explored.
Again, they are mostly easy and intermediate in difficulty, and for the most part scattered throughout urban areas and houses, (as the trail "Behind the Houses" may suggest).
These trails are short, punchy and lots of fun, usually taking a couple of minutes each to finish.
A real blast if you're up to do some exploring and want to find new mountain bike trails in Kent.
Perry Woods Mountain Bike Trails
Based in the local Kent area of Faversham, this area is a real mixed bag in terms of the mountain bike trails it has to offer.
It has 4 main trails, ranging from easy to intermediate, to difficult. There's a lot of drop-ins ranging from small to insane. There are a few jumps ranging from doubles to verts.
There's a good selection of trails dotted around the main crater – get someone to show you these.
If you go up on a Sunday there will almost definitely be someone else there. These trails are capable of accommodating any skill level but hardcore bikes, hardtails or downhill bikes, are useful.
A fun place to test your limits or have a chilled session.
The Bull Track
If you're looking for the BMX experience, or a super dynamic downhill jumping thrill ride, the Bull Track is the mountain bike trail in Kent for you.
It's an awesome and exciting place with plenty of lines for novice and experienced riders alike. Easy to park and stress free, but when you first go, you'll need a few minutes to get orientated so you don't crash into anyone, and you'll probably need all day to really get to grips with the place.
Food onsite is also a plus and it's without a doubt pure heaven for those looking for a good day's riding and to be challenged at every turn!
Whitfield Moutain Biking Trails
Whitfield is another fairly expansive forested area in Dover, offering an absolute abundance of mountain bike trails to shred.
There are around 20 mountain bike single tracks to explore, and as was mentioned, they are mostly graded as easier tracks.
The tracks are all scenic and not too crowded, so come take advantage and give them a bash if you're looking for new mountain bike trails in Kent that anyone, of any skill set can have fun on!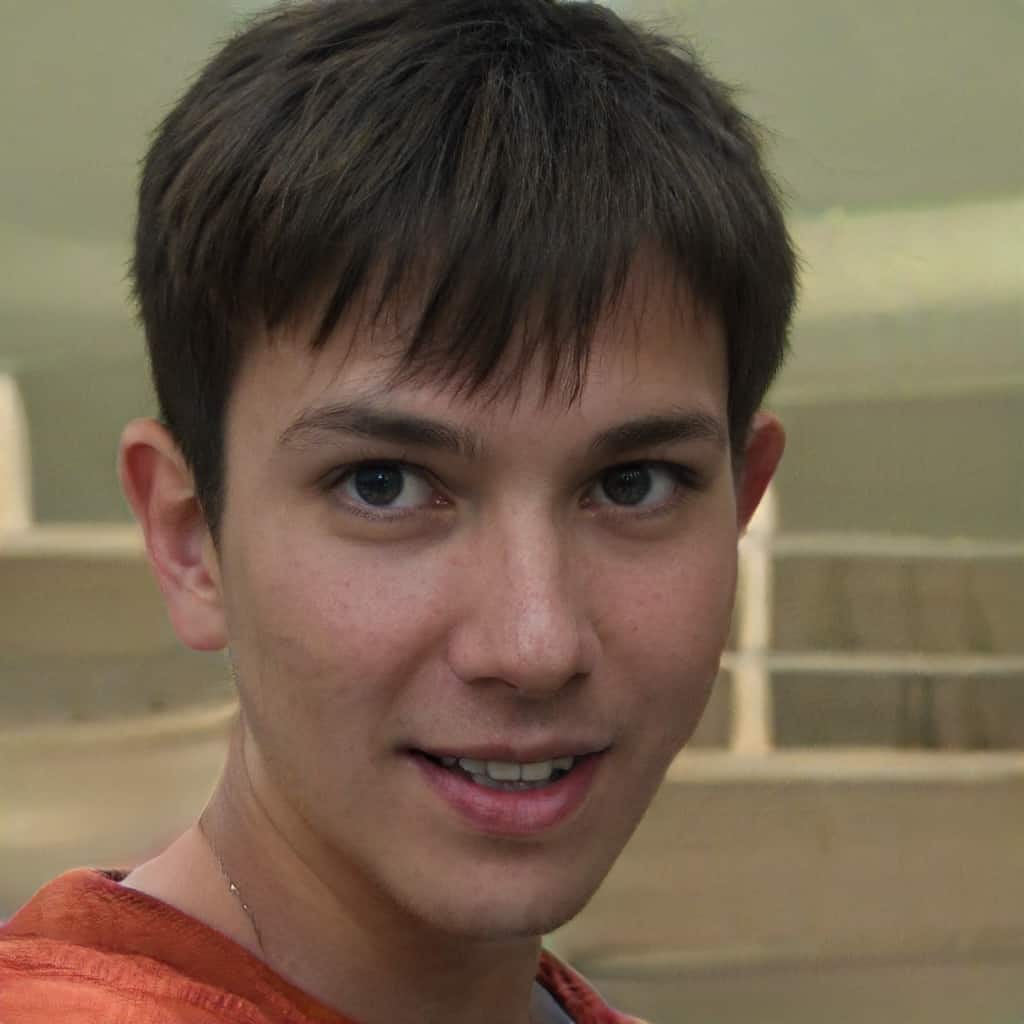 I'm James Duff, a 29-year-old from Orange, California, fueled by a lifelong passion for bikes. From childhood pedaling to exploring BMX tricks and tackling mountain trails, biking has been my constant. Now, I'm translating that love into words on this blog. Join me in discovering the thrilling world of biking, as I share insights, gear essentials, and personal adventures. Let's journey together through the exhilarating realm of cycling.