If you're looking for the best BMX brands to suit your needs, you've come to the right place! This post will help you decide what type of BMX bike is right for you.
We'll also give tips on how to find the right BMX bike for you, no matter if you are a beginner, adult or you're looking for a pre teen wanting their first BMX. Whether you're an experienced BMX'er or just starting out, we've got you covered!
The pursuit of speed is a human phenomenon, one which BMX riders are not exempt from. BMX enthusiasts across the world have been speeding up their rides, racing and freestyle tricking since the sport's conception in American backyards over forty five years ago.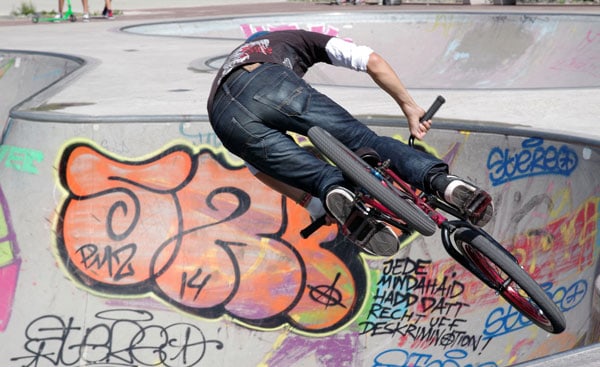 The BMX bike is a single speed bicycle that has been around since the 1970s. As it gained popularity, BMX (which is the short form of the term Bicycle Motocross), was divided into racing and freestyle. Freestyle riding is a where you focus on tricks, while racing involves trying your best to go faster than all the other racers! Self explanatory.
The Best BMX Bike Brands
There are so many brands that make quality BMX bikes for kids and adults alike, but which one is right for you? Here's a bit of history to lay the groundwork.
As the sport evolved and gained popularity, these two genres were split further into four bicycle motocross sub-genres:
Flatland BMX – tricks performed on a flat smooth surface. Flatland is the BMX equivalent of Breakdancing and it is awesome to watch skilled Flatlanders perform their balancing and spins.Vert BMX – This entails epic BMX tricks and super high jumps performed off big ramps, usually half pipes which look like huge pipes cut in half.Street BMX – this category entails racing through man made obstacles and includes ledges, handrails, bannisters and stairs. Generally objects not designed for riding bikes on!Park BMX – This is skate park BMX, done exclusively in skate parks, where the rider focusses on riding bowl transitions and ramp jumps.
How To Pick From The Best BMX Bikes Brands
There are so many brands that make quality BMX bikes for kids and adults alike, but which one is right for you?So as you can well imagine, there are many different types of bikes available, and they all have a few things in common: They're lightweight, durable, and made for tricks first and foremost.
However, keep in the forefront of your mind that this type of bike can be dangerous if not used properly, so it's important to choose the right one for your skill level! In this post we'll highlight some of the best BMX bike brands and what makes them unique.
You want a bike that will work for your riding style, and if you aren't sure yet what your BMX style will be, by the end of this read, you will be well informed. The following review covers xx different bikes, from all sorts of price ranges.
BMX riders who are on a budget might like the Kawasaki KMX 30 Youth Bike because it is one of the most affordable options available, whereas those with bit more budget to burn may prefer something higher-end, such as the Mongoose Bikes Pursuit Pro 2018 Mountain/Street Bicycle which has an MSRP over $2K.
Whether you're aiming for flatland riding or park styles, there's always going to be an option out there that suits you best!
Lets break it down!
Our Top 5 Best BMX Bikes
Mafiabikes Kush 2+ 20 inch BMX Bike
With it's high tensile, tapered blade forks and Mafia Bikes own forged top load stem, the Kush 2 is an excellent option for experienced BMX'ers and newbies too.
This sick looking piece of kit boasts double wall front and rear rims, Lagos Crawler tyres and only weighs 26lbs.
Key features:
Lightweight
Fat Crawler Street Tyres
Lucky 6 Grips
29 inch Bars with and 8.5 inch rise
Double Wall Front and Rear Rims
Mongoose Legion L500 Freestyle BMX Bike For Kids and Adults
Mongoose have outdone themselves with the Legion L500. Whether you ride (or want to ride) park, street or freestyle, the L500 has you covered. From beginner curb jumps to advanced air tricks of quarter pipes, this BMX checks all the boxes. Suitable for riders with a height of 5'8″ and taller.
Key Features:
20 inch wheels sporting wide aluminum double wall rims
Mongoose full Chromo frame 4130
Aluminum U-Brake
50mm stem and threadless, sealed headset
Chromoly steel frame
Rigid suspension
Redline Bicycles MX Expert
Redline's offering is in our top 5 for good reason. This retro MX Expert boasts 3 piece Aluminum Alloy cranks (165mm), a Pivotal Race Seat and an Aluminum Alloy frame giving you a resposive lightweight ride, lightweight being a key factor in BMX.
Key Features:
Vee Speedster Tires
Rigid Suspension
Linear Pull Brakes
Integrated headset
Pedals included
Best BMX Bikes For Adults
If you're an adult rider, the size and type of bike will depend entirely on your riding style, some talle riders destroy their knees on the stem of smaller rides, and others don't because their riding styles are different.
The general rule of thumb is to try out different size BMX bikes if you are a tall adult rider. Start with a 20″ frame if you are 5'8″ and taller. The two BMX bikes below are our top picks for adult riders:
Best BMX Bikes For Kids
Riding a BMX is one of the best ways to get your child outside and enjoying themselves. With a variety of sizes available, there are BMX bikes to suit any kids age-range.
Learning to ride a bicycle helps children and teens develop good spatial awareness. It also promotes good balancing skills and depth perception, at the same time allowing them to have a ton of fun and enjoying a sense of freedom and independence!
Because each child is physically different in weight, size and height., finding the right BMX bike to fit your growing child is really important. The following list are some of the most popular kids BMX bikes: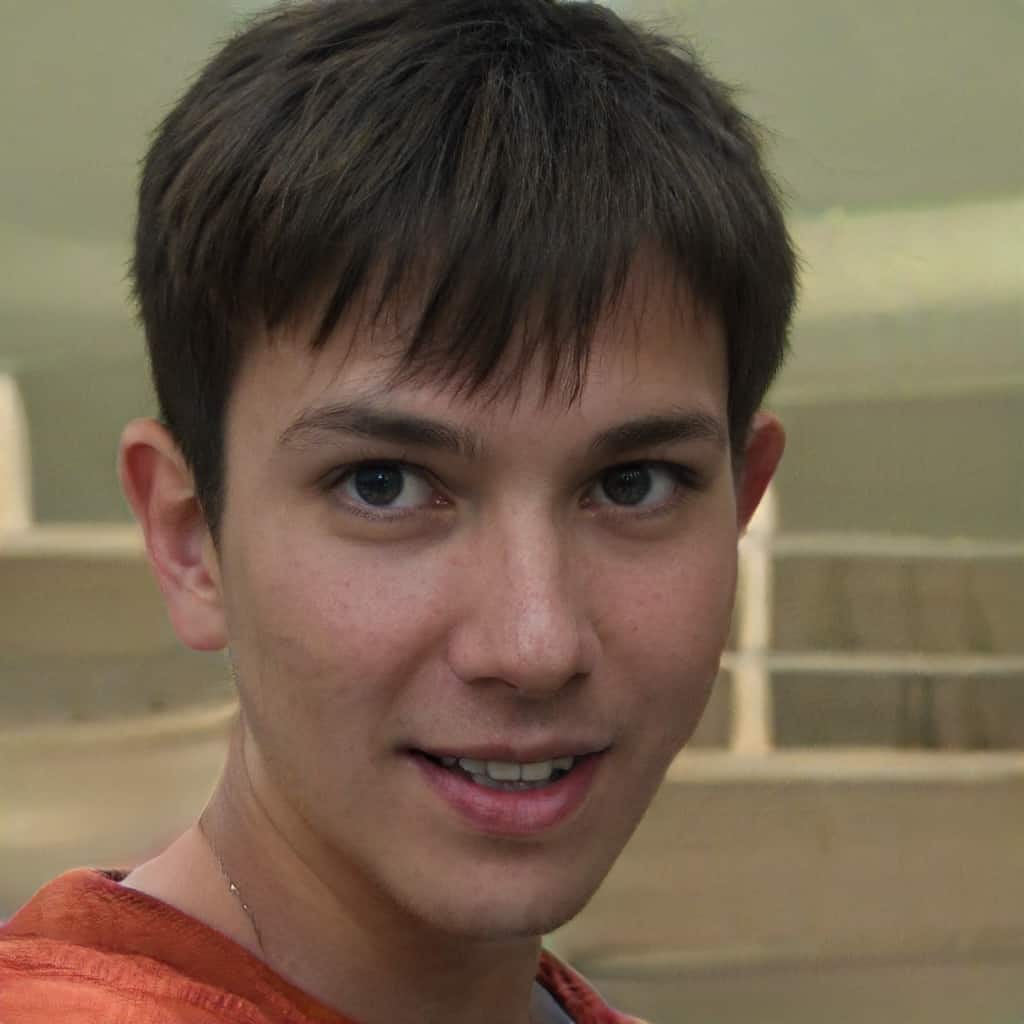 I'm James Duff, a 29-year-old from Orange, California, fueled by a lifelong passion for bikes. From childhood pedaling to exploring BMX tricks and tackling mountain trails, biking has been my constant. Now, I'm translating that love into words on this blog. Join me in discovering the thrilling world of biking, as I share insights, gear essentials, and personal adventures. Let's journey together through the exhilarating realm of cycling.