Using A Hydration Pack For MTB
A few years back, there was a huge trend amongst all outdoors extreme athletes, whether that be trail runners, mountain bikers, or hikers of having a hydration pack.
For some reason, this trend fizzled out with time, and the trusty old water bottle made a comeback. Which; of-course is fine, that is if it fits the needs of the rider, which for some riders it will.
However, the hydration pack cannot be overlooked as an essential tool for mountain biking, especially given it's ultra-portable and convenient size, ease-of-use and suitability to the sport.
Some riders simply sweat like cows in a slaughterhouse, and need convenient hydration on the go, without stopping and rummaging in a backpack or carrying unnecessary weight.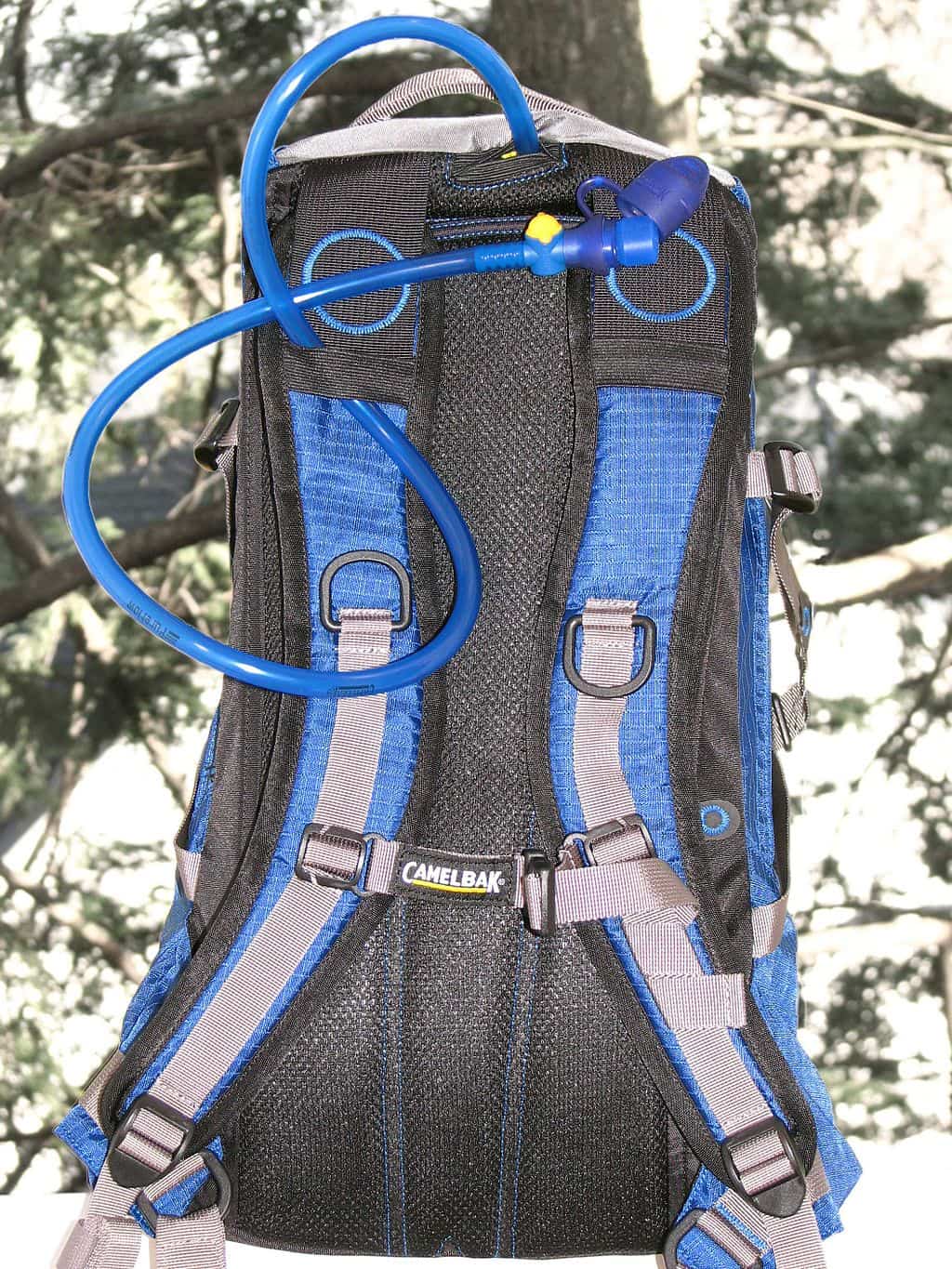 Hydration Pack VS Water Bottle
While it is probably safe to say that none of us would ideally want anything besides the fresh air wind rushing through our helmets, the reality is that some things are mandatory and just cannot be left behind on a ride.
Things like food, water, layers, spares and tools you're likely to need on a ride. Hydration packs serve as your best bet for MTB, because not only is the hydration system super easy to use on the go and can fit all your supplies, but it is built in instead of having an unwieldy water bottle uncomfortably bashing against your back.
With the advent of smaller, lighter frames, on many bike models there is just simply no space for a water bottle to fit in a holder anymore.
Now, water bottles are definitely suitable for beginner riders, but if you plan on hours of uninterrupted riding, then we'd highly recommend you look into one of our best hydration packs for mountain biking.
10 Best Hydration Packs for Mountain Biking
CamelBak M.U.L.E. Mountain Bike Hydration Pack
Coming in first on our list, is a product from the company that pioneered the hydration pack, and has been making some of the best hydration packs for mountain biking and many outdoor activities since 1989.
This M.U.L.E model is jam-packed with a bunch of cutting-edge technology to make sipping on the go as convenient as possible. First off, this pack is super light and manoeuvrable due to the narrow-gauge design.
Due to this design, even when it is fully packed with all your riding essentials it won't be cumbersome and get in the way. The M.U.L.E is practical and functional, hitting that sweet spot between size and storage.
It is lightweight, but still allows you to pack three litres of water and a day's worth of snacks and gear. This designed surrounding the crux reservoir, which is easier to load and refill and additionally delivers up to 20% more water with every sip you take.
The magnetic tube trap keeps the tube secure and readily available to drink when you get thirsty.
Additionally, the pack is designed to be ultra-comfortable, with built in padding, air cooling system, removable stability belt and reflective accents, all while being under 100 ounces.
The last awesome thing is that it is backed by a lifetime warranty!
Arvano Hydration Pack Bike with 2l Water Bladder
If you're looking for a functional, spacious and quality day pack with a built-in hydration pack, look no further than the Arvano bladder pack.
It is a convenient and functional pack constructed out of zippered polyester which makes it tough and durable. It frees your hands while drinking and keeps you hydrated and quenched on long mountain bike rides.
This pack has an astounding 6l of storage capacity with compartments and pouches for all your stuff, with a 2l hydration bladder pack included; yet weighs a mere 1.1 lbs.
As I mentioned, the hydration bladder included is a healthy 2l, and is made from certified medical grade, BPA and taste free materials, because who likes water that tastes like it was made in a sweatshop?
It features an ergonomic handle for easier refilling, as well as an on/off valve that makes preventing leaks simple, for a mess- free stress-free experience.
The large 4-inch opening makes for easy cleaning, and the bonus of this is that you can add ice cubes for an even cooler drink. You'd think that for such an impressive storage space you'd sacrifice a snug fitting pack, but you'd be mistaken.
The pack is comfortable & lightweight, featuring a breathable mesh back panel for maximum ventilation and sweat evaporation. The adjustable shoulder, chest and waist straps offer an optimal carry and fit and make sure the pack does not bounce around when you move.
Finally, are the all-important reflective strips keep you visible in low-light environments. The pack is also 100% money back guaranteed, no question should there be any dissatisfaction.
MIRACOL Hydration Backpack with 2L Water Bladder
There's a reason this pack's name sounds like Miracle, because the fact that it keeps water cold for as long as it does is pretty miraculous. But more on that to come.
This lightweight hydration pack from MIRACOL features what they say to be military grade durability and rigidity, while only weighing a featherweight 1 pound and keeping all your possessions safe & secure.
The bag has plenty of pockets, nooks and crannies to store your riding necessities, whether that be extra layers, snacks, keys wallet and phone etc. And of course, it wouldn't be a hydration pack if it didn't Come with the built-in 2L bladder that will allow you to carry your water conveniently.
The high-quality bladder is made using EVA material and it's BPA-free, and comes with an extra-wide diameter of 3. 1 inches, and a screw cap, which makes for easy pouring of water and putting ice inside.
Now, back to the miracle portion, this pack features a super intelligent thermal insulation system, which boasts up to 4 hours of cooling time for all your liquids.
It's adjustable, breathable, ice cold and one of the hottest hydration packs for mountain biking available right now, not to mention it's backed by a lifetime warranty!
Water Buffalo Hydration Pack Backpack
If adventure is what you crave and you've got a wanderlust for the outdoors, the Water Buffalo hydration pack is the one for you!
It'll never let you down, and is reinforced with the notorious ripstop material; best known for its' use in firefighters clothing and outdoor camping gear etc.
Furthermore, this backpack features a 2L water bladder, within the rugged ripstop nylon, sturdy metal zipper & more, all for a ridiculously good price.
What is most impressive, is that with the high-end insulation technology paced into this budget pack, your water and liquids will be kept cool for up to a whopping 5 hours at a stretch!
That means leak free, BPA free, ice cold water that'll push you to squeeze in that extra mile. In terms of design features and extras, the backpack features padded, ventilated straps & back plus reflective safety trim which makes this one of the best hydration packs for mountain biking, kids' or women's use.
The handy clips keep water tube within easy reach, so you can keep going and there are no hang ups while riding. The profile is so sleek, that the pack feels so light you'll hardly know you're wearing it.
All your gear is stored in the roomy main compartment, inner sleeve, exterior pocket & bungee compartment, around the awesome hydration bladder.
USWE Airborne 9L Hydration Pack with 3.0L/ 100oz Water Bladder
Red makes you go faster! Or so they say… Well, the red hose sticking out of your USWE Airborne Race Edition is sure to give you that competitive edge and keep you sustained.
This high-end hydration pack is designed to be pushed to the max, and has all the bells and whistles to help with that.
Firstly, stylistically this pack features USWE's award winning patented NDM 4-point Race Harness System, which gives the backpack a 100% bounce free individual fit.
It is completely modular which allows for a snug, tight fit to your torso without it affecting your breathing capacity or freedom to move.
The high-vent mesh shoulder straps with ergonomic form-fit allow high rates of sweat absorption and evaporation, because there's nothing worse than a soaking wet strap stain and unnecessary overheating.
The chest straps provide stretch support. In addition to these wonderful comfort features, there are many functional features such as a number of compartments, sleeves and attachment points located all throughout the pack.
Some of these include: An organizer pocket which keeps your tools and gear in safe position, a water-resistant phone pocket at the back, a quick stash-pocket to stash or shed a layer or an all-important rain shell, and finally a helmet carrier to secure a full-face helmet.
Thanks to all the mesh panels, the pack is light and only weight 1.8lbs, despite having a total capacity of 9l. For the last main attraction, queue a drumroll… the pack comes with a voluptuous 3l water bladder!
This is the biggest capacity so far, and if you want to travel the distance with assured hydration, and a snug fitting, lightweight pack to hold your gear, then this will be the best hydration pack for mountain biking for you.
Unigear Hydration Pack Backpack with 70 oz 2L Water Bladder
This is the perfect hydration pack for the entire family! It'll fit any women's or men's chest sizes from children to teenagers to adults, so there's really no excuse to avoid that family ride now.
The pack is fully constructed out of premium grade nylon, making it durable, lightweight and splash proof.
The nylon furthermore reduces your load and protects your belongings, ensuring they stay dry in light rain, sleet and wetter conditions.
Its double built-in waist straps improve its wear and tear resistance to ensure the pack's life lasts longer and sees you through many more adventures on the trail!
The splash resistance is not just for the drizzle though, it can also help if you spill when drinking from the capacious 2l hydration pack. What's great is that this pack is certified BPA free, and utilizes the bags' internal air flow system to assist in keeping your liquids cool.
The hydration bladder includes a screw cap for adding small ice cubes to keep your liquids even cooler, which makes for the perfectly refreshing drink for one day hiking, cycling, running or riding.
The pack includes many little pouches, including a front pocket that could hold items such as a small phone or valuables, some snacks or keys etc.
Finally, this pack comes with a whopping 180 day after-sale service, to ensure that if there are any issues with the product you can send it straight back.
CamelBak Repack LR 4 Hydration Pack, 50oz
Coming back to the Bak, one of the most trusted and founding brands of the hydration pack; comes a super innovative and unique product at a very competitive price.
This is a super low profile, fanny-pack style bag for riders that really want to pack light, but stay hydrated on the go. It is constructed of a blend of the finest quality materials, namely 75% cotton, 15% nylon and 10% wool; making for a feather light, yet super strong and durable pack.
Constructed right here in the USA, this pack is hand washable and ideally suited to mountain biking usage. The little pocket rocket pack is secured by means of a hook and loop closure, and supported by the tough load-bearing waist belt, with plenty of little cargo pockets for all your goods.
The wide waist belt optimizes fit and keeps essentials close at hand, while the integrated carry pockets keep your tools and repair kit organized, or any other essentials you may have.
This little pack is ideally suited to the hard charging, speed demon riders amongst us, who would rather ride over a bed of nails than ride anywhere with a cumbersome pack weighing them down, but still need that extra bit of water a bottle just can't hold.
And fear not, you can charge in peace seeing as all CamelBak products are backed with a lifetime guarantee.
Vibrelli Hydration Pack & 2L Hydration Water Bladder
Vibrelli is another huge name in not only mountain biking, but really any outdoor extreme sports and pastimes. Their products are of exceptional quality, and this particular hydration pack is no exception.
Weighing a mere 14oz, this hydration pack is probably one of the lightest, most streamlined, and easy to adjust pack on this list. This makes it the perfect adult and kids hydration backpack, and can even be used competitively, or if you aren't a fan of a big heavy pack (nobody is.)
It adjusts to most body sizes, so you'll be covered even when you start to lose those extra pounds due to being able to exert yourself mountain biking for so long, thanks to your brand spanking new hydration pack.
The storage pocket options back up this intelligent, slim design by being placed in non-obstructive, non-bulky, yet easy to reach spots around the bag.
The 2l hydration bladder itself is constructed out of certified medical grade materials, and it is free from BPA and PVC. Vibrelli know that here's nothing worse than a plastic taste in your water, this bladder keeps your water tasting fresh, all day.
Their patented 'Easy-Twist' mouthpiece is leak free and headache free. The water flows fast and won't infuriate you by dripping on your shoulder when locked, making it an ideal cycling backpack and water backpack for mountain biking running, skiing, snowboarding, and trail running etc.
Furthermore, it is backed by a mind-easing 5 year warranty, so you'll be sipping some pure tasting, ice cold water for many a ride to come.
Osprey Raven 10 Women's Bike Hydration Backpack
You're probably as surprised as I was when I discovered companies make mountain bike hydration packs according to gender.
However, it's not quite the case, and there is a good reason for the name. According to Gap Year Travel Store, "The main difference you'll find between unisex travel backpacks and backpacks for women is the shorter back length, which is designed to accommodate the generally shorter female torso.
However, it is worth noting that many men can be on the shorter side, so may prefer to use a 'women's backpack" (2015)
So, if you're finding that even adjustable packs seem to swing and jiggle uncomfortably on your back; whether you're male, female, non-binary or whatever the case may be, in terms of fit this will probably be the best hydration pack for mountain biking for you.
What with the smaller size and all, Osprey had to make sure that space wasn't compromised, and ensured this through tactically positioning the pockets and compartments around the pack.
At a glance, it features the following: Contouring AirScape back panel and bike-specific shape harness, a LidLock bike helmet attachment, a zippered, scratch-free slash pocket for sunglasses and stretch mesh zippered hip belt pockets.
Furthermore, there are dedicated lower compartments that hold the included roll-up tool pouch to organize bike tools. Here's the real kicker, despite its reduced size, this backpack has an increased 2.5L capacity Hydrapack, bigger than most standard 2l packs.
Neboic 2Pack Hydration Backpack with 2L Hydration Bladder
To conclude the list, I could not help but include possibly the best deal on the entire list in terms of hydration backpacks.
This product is mostly aimed at couples (couples that ride together, stay together), riding partners, or really any other duet configuration of riders.
Why you ask? Well, with this product, you get not one, but two packs for one incredibly low price. They are compact and low-profile hydration packs, perfectly tailored to lightweight pursuits like running, mountain biking and ultralight hiking.
They feel light and stable on your back and won't create any wind resistance, as they are incredibly aerodynamic.
They feature 3 Extra Pockets -Including one easy access mesh front pocket and other 2 zippered side pockets will ensure you enough space for any of the different essentials you may need to carry.
It is made out of high-quality materials, and has adjustable hip belt and shoulder straps that can be modified to fit your torso.
How to Choose Hydration Backpacks
Now that you've had a good look at the best hydration packs for mountain biking currently on the market, there are just a few things to be taken into consideration when choosing the best one for you:
Size:
The size and form factor of the bag are extremely important factors to be taken into consideration when choosing the best bag for you.
You seriously don't want to buy a bag only to find out that its too tight for your frame, or that it swings around like a monkey in a banana tree on your back.
Always pay attention to the dimensions of the bag you're interested in, and always check the 'female' options, because in my opinion they sometimes have a better sizing and fit even for larger people such as men, if you're going for a minimalistic, hydration-oriented setup for light travel.
They both come standard with 2 litre (70 oz) hydration bladders, which is the perfect size to offer a nice balance of reasonable weight and bulk while providing a sufficient quantity of water.
The drinking tube easily disconnects from the body of the water bladder which makes I super simple to refill. Furthermore, the wide-mouth openings allow you to fit a hand inside the backpack water bladder, which makes cleaning easy and can accommodate for ice cubes.
An awesome option for a gift idea, or if you have a riding buddy that'll split the cost with you, everyone wins!
Capacity:
The overall capacity of the bag should be considered, both as a factor of how large the bag will be, and how much it can store.
Now, usually companies will include the total bag storage capacity, but also the capacity of the included hydration bladder.
It is usually around 2l, but there are obviously exceptions within the products listed, to suit your personal needs.
Your bag should be capacious enough to fit your liquids, and then depending on how much extra you're planning on bringing with on the average ride, should have space left to accommodate that.
Storage (of other necessary items):
As was just mentioned above, many riders choose to ride with extra items on them, such as extra layers of clothing, helmets & spares, light snacks like granola bars or fruit, or even just valuables like cell phones, glasses, wallet and keys etc.
If you want to calculate the potential amount stuff that you can stuff into the bag, take the hydration bladder amount (in L) and subtract it from the total bag's capacity amount (also in L), and you'll know roughly how many riding essentials you can fit in alongside your hydration.
Bite Valve:
This is a nifty functional design shared by many of the hydration packs on this list. A bite valve features a soft silicone cap, which in its default position seals the mouthpiece.
Upon a light bite on the soft part of the valve, the valve is deformed in a way that water can pass and allows you to drink.
This is a pretty ingenious way of utilizing an on-the-go hydration pack, as some do come with "finger pop lid mouthpieces" (no idea how else to describe them), but these require you to either have a hulk-like jaw strength, or use your fingers to pop the stopper open.
With the bite valve, you can simply drink on the move, hands-free. This makes for a much smoother and more efficient hydration system.
Harness Style and Comfort:
A large factor determining the overall comfort, fit and experience of your backpack will come solely from how the pack fits you, and to what degree the straps are modular and can accommodate your build and chest dimensions etc.
While many of the packs feature high-tech foam padding and cushioning technology, if the straps cannot accommodate your overall shoulder/chest shape, the bag is either going to dangle and swing around on your shoulders (not secure enough), or make it feel like your brain is getting squeezed through your helmet (too tight).
Finding that sweet spot can be tough, but we recommend that you take the necessary measurements of yourself before buying your hydration pack.
Ventilation:
You'll notice that on many of the packs foam back padding, or on the straps there is webbed ventilation. On the well designed and put-together hydration packs, these ventilation holes should serve two purposes.
Number one, is to keep your back and shoulders from sweating and overheating too much, as having a pack tightly pressed to you during an exertion on a ride will probably get sticky.
Secondly however; and we saw mention to this in a few of the product features, is an intelligent air-flow system to keep your liquids cooler for longer.
Much like the intake on the car, the rushing of air from riding at speed in the outside air will flood your bag and keep not only you, but your liquids cool.
In some cases, coupled with thermal insulation, this technology can keep your fluids (and pits :P) cool for up to 4-6 hours!
In Conclusion
Wow! More to the best hydration packs for mountain biking than you'd think huh? They truly are revolutionary pieces of kit to the sport of mountain biking.
I don't know about you, but 2l plus of ice-cold water at the finish line sounds an awful lot better than a tepid 500ml of water in your crusty old hand-me-down water bottle that's probably full of BPA and last year's mud in the nozzle.
However, you do need to take care of these pieces of equipment, and if you buy one make sure to wash them regularly as they will get full of saliva and nasty debris or mould over time if you neglect them.
Warm water and a tablespoon or two of baking powder should do the trick! Besides that, remember to stay hydrated and always pack more water than you think you'll need, and keep on pushing!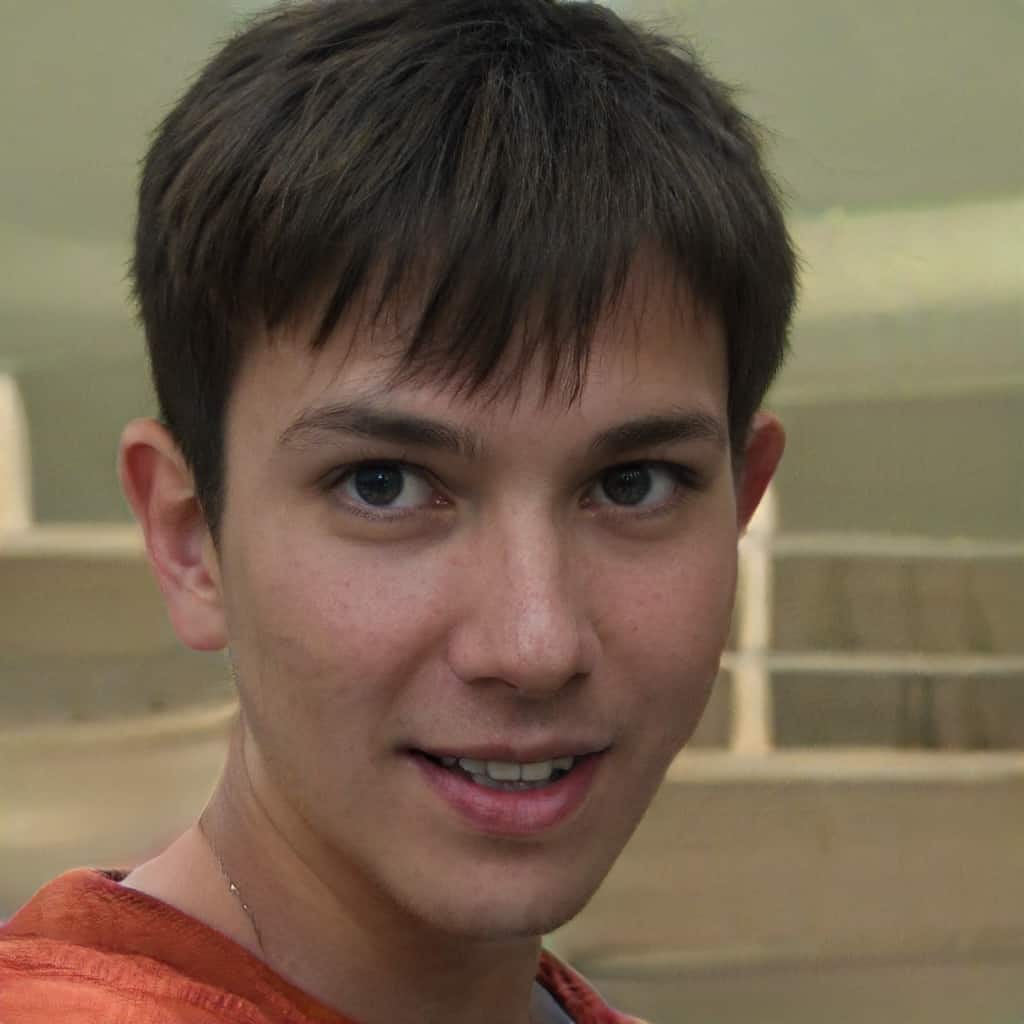 I'm James Duff, a 29-year-old from Orange, California, fueled by a lifelong passion for bikes. From childhood pedaling to exploring BMX tricks and tackling mountain trails, biking has been my constant. Now, I'm translating that love into words on this blog. Join me in discovering the thrilling world of biking, as I share insights, gear essentials, and personal adventures. Let's journey together through the exhilarating realm of cycling.