Orange County Mountain Bike Trails are literally amazing and there are so many great places to mountain bike in the OC. There are a number of trails that vary in difficulty and terrain.
The best part is, because the park systems in Orange County are interconnected, there is no need for you to be limited by where you live or work – there's always someplace close enough for your next ride!
If you're looking for a quick guide on what Orange County has to offer, this article will give you the necessary basics of some of the best MTB trails in the area.
Best Mountain Bike Trails In Orange County
So, what's available in terms of MTB trails in this part of Southern California? The good news it there are ample choices for all rider skill levels.
If you're looking for the easiest place to ride, try the Trailhead Park or Irvine Regional Park. These parks offer easy terrain and well-developed beginner loops that will allow you to enjoy your time on your bike.
Are you more experienced and want to take on some hills or gnarly single track? Head west where there is ample opportunity for medium difficulty riding at places like Salt Creek Open Space Preserve and Upper Oso Reservoir.
With so many options across orange County, everyone can find what they're looking for! What's great about these interconnected trail systems is that you have endless trails to explore and wear yourself out!
Here are our favorite parks and trails…
Aliso & Wood Canyon Wilderness Park
This is a great place for beginners and experienced riders alike to hone their skills, not to mention plenty of trail for runners too.
The dirt trails are wide and there aren't too many rocks which can trip up someone new to the sport. There are multiple trail options, so you can make up your own course according to how far you want to go and how challenging you want your ride to be.
There are three entrances to this park from Laguna Beach, Laguna Niguel and Aliso Viejo.
There's also plenty of opportunities for those looking for some more excitement – it looks like this park has some pretty challenging terrain, but with lots of trails that are falt and wide, so that beginners won't get in over their heads too quickly.
Run Bike Hike Trails has excellent detailed maps and information about the available trails.
Chino Hills State Park
Chino Hills State Park is in northeast Orange County and is a very favorable venue for mountain bikers. Chino Hills has many trails, including wide-open fire roads, to challenging single track trails.
In 2008, Chino Hills was ravaged by a big fire that burned just about everything, and you can still see the signs of the fire to this day.
Few people hike Chino Hills State Park because it is remote and has a pretty much complete absence of shade. It is very popular with Mountain bikers on the other hand, with plenty of opportunities for all skill levels.
From flat open fireroads to challenging single track there are lots of options depending on your ability level or how much time you want to spend out
Watch This Orange County Mountain Biking Trails Video
Crystal Cove State Park
Crystal Cove State Park is located north of Laguna Beach, just of the PCH between Laguna beach and Corona Del Mar.
Crystal Cove trails are some of the most challenging in Orange County, so this park gets crowded on weekends with mountain bikers and hikers looking to get a good workout in nature.
If you want to avoid the crowds, the trails down in the canyons see less foot traffic on weekends, alternatively, if you can sneal out of work , head for the trails at other times during the week when there's not as much traffic.
Crystal Cove State Park offers many other recreational activities in addition to hiking and biking which makes it a great place for family, mountain biking groups to enjoy stunning scenery.
For good maps of the area, head to the Ranger's station which is located at the main entrance. For more info visit the Crystal Cove State Park website.
O'Neill Regional Park
O'Neill regional park is the lesser crowded of the two regional parks located on the eastern edge of Orange County, the other park being Whiting Ranch Wilderness Park. While the park isn't the most frequented by mountain bikers, it has some very fun MTB trails such as Vista Trail.
The downside to this park however, is that despite the O'Neill full loop being 4.5mi long, moderately difficult with an elevation gain of 600'; some of the trails are exclusively for runners and cut off to bikes, which means you'll need to use some of the paved roads to form a full loop.
Vista Trail is the most worthwhile trail to give a try, it's challenging and fun, especially taken going downhill.  Live Oak Trail and Coyote Canyon Trail are bike friendly and the best way to get to the start of Vista.
There aren't too many bike trails here – challenging ones at least, and hence not too many crowds. But if you're up for an adventure in natures' beauty with safari-like views, this is a great park to check out. Also, keep mindful of runners and horseback riders, as the 23 miles of trails can for the most part be explored by all 3.
Santiago Oaks Regional Park
The next park on our list is relatively small, however has an expansive network of trails to choose from! This Park offers a sense of removal from the hustle and bustle of urban life, and is completely out in nature.
You will find 10 trails that are in the moderate category in Santiago Oaks Regional Park, ranging from 2.6 to 11.9 km and from 131 to 349 meters above sea level. AllTrails has a great article with 16 of the best trails in the Santiago Park.
One thing to keep in mind if visiting this park, is that while the trails are plentiful & sprawling around, it is incredibly hard to navigate precisely, and incredibly easy to get lost.
The parks' provided map is lacking detail, but the trails are all marked. The most scenic and suitable loop for MTB riders is by far Robber's Peak, even though this leads down to the urban area again.
However, there are hours and hours worth of tracks to explore all day, and something for everyone's skill set, from mellow scenic trails with views, to leg-burning climbs and hill bombs. You're spoiled for choice in this park, we'd highly recommend coming and checking it out.
Whiting Ranch Wilderness Park
What's amazing about all of these parks is just how different they are, in a similar area. Whiting Ranch Wilderness Park is vastly contrasting from the prior two – where they were mostly dry and sandy, this park is leafy green, and filled with oak and sycamores.
The terrain ranges from canyons to hilltops with outstanding views to windy single-track trails, Red Rock Canyon, and finally, it even has a water fountain at a key junction.
This Park is much more popular than the previous two, so expect crowds of joggers, hikers and fellow MTB riders. The Park can be quite crowded on weekends especially along the Borrego Trail which is the most scenic and popular trail in the park.
Luckily, the Whiting Ranch Loop is better for MTB riders than the Borrego trail (Borrego is only 1-way), and consists of 5.2mi of winding, fun trails. Additionally, there are lesser-known excursion trails like the Red Rock Canyon & Billy Goat.
These trails aren't particularly challenging or technical, however offer a huge fun factor and views that make it so popular amongst MTB riders; this one is highly recommended, just stay mindful of the crowds.
Peters Canyon Regional Park
Peters Canyon Regional Park is best known and frequented by people of all different disciplines trying to get some exercise in. In terms of mountain biking opportunities, there are two main loops to chose from, with a varying level of difficulty and elevation.
Lake View Loop is 2.5mi long, and easy, while East Ridge Loop is around 5.8mi long and moderate. This loop also provides views of the expansive Peters Canyon. Either option is packed with fun, and while it's not the place to go strictly for views when you reach the end, it has a beautiful lake, and lots of fauna and flora all round.
This Park again doesn't have many challenging or intense MTB trails, but is great practice to get fitter and train for more intense trails, in a breath-taking environment. Locals advise that parking fills up fast so be sure to arrive early, and bring water and sunscreen as there isn't much shade!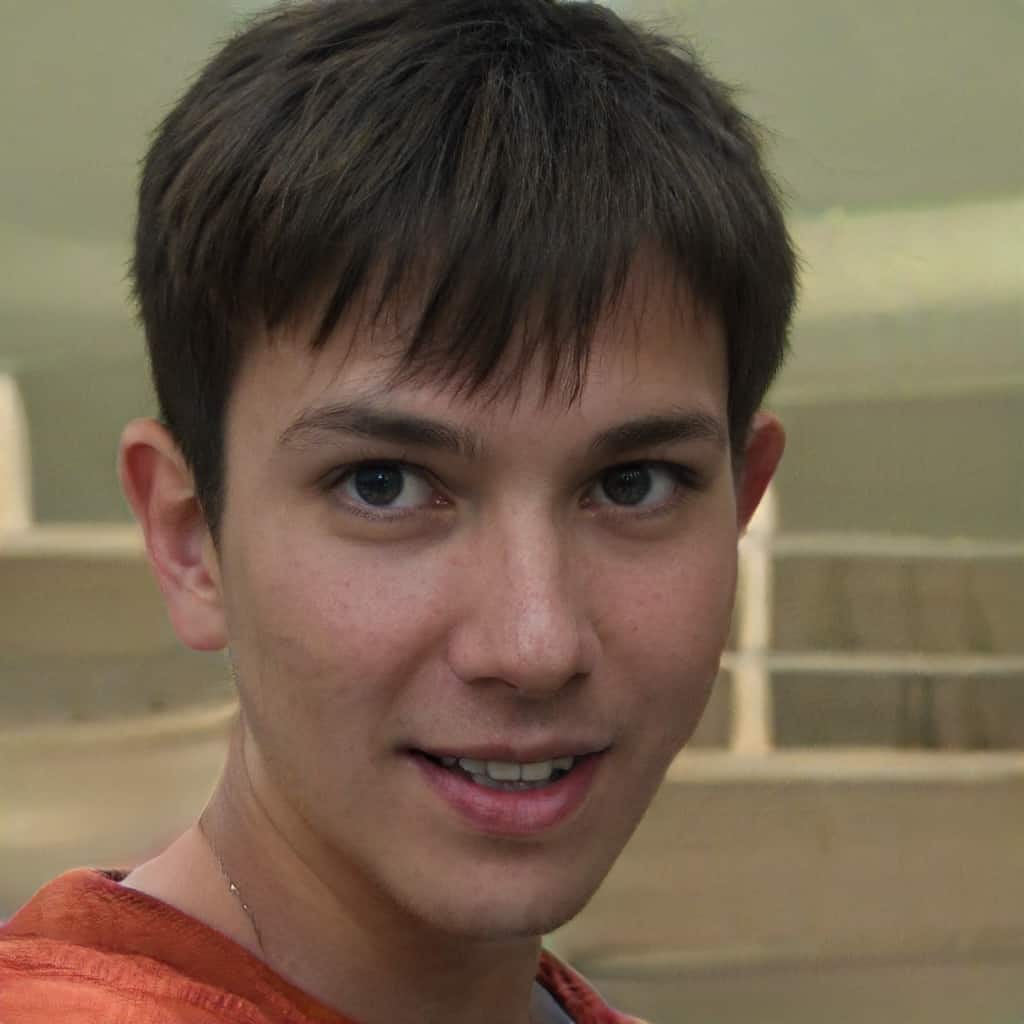 I'm James Duff, a 29-year-old from Orange, California, fueled by a lifelong passion for bikes. From childhood pedaling to exploring BMX tricks and tackling mountain trails, biking has been my constant. Now, I'm translating that love into words on this blog. Join me in discovering the thrilling world of biking, as I share insights, gear essentials, and personal adventures. Let's journey together through the exhilarating realm of cycling.